Updates & Custom Roms for Elephone Trunk & P8000

Updates & Custom Roms for Elephone Trunk & P8000
The guys and girls over on the Elephone forums have been busy bunnies and today we have news of Updates & Custom Roms for Elephone Trunk & P8000
The first Rom and the Rom that will certainly be getting a lot of attention from  custom Rom installers like myself is the Elephone Trunk port of Cyanogenmod 13 the build date for the Rom is 2015-11-24 just over a week ago. the Rom is based on Android 6.0 making the Trunk one of the first phones from China to run the latest Marshmallow OS.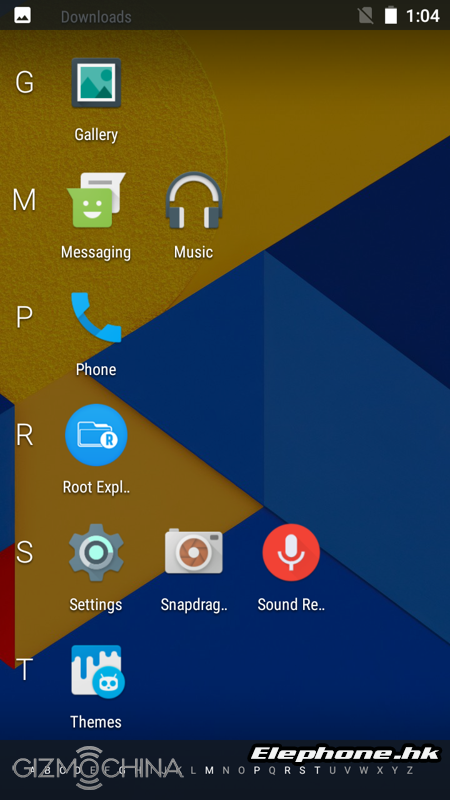 It will be interesting trying out this version of the OS and getting to see how well the Trunk runs Cyanogenmod 13 seeing what works and what bugs there are to iron out.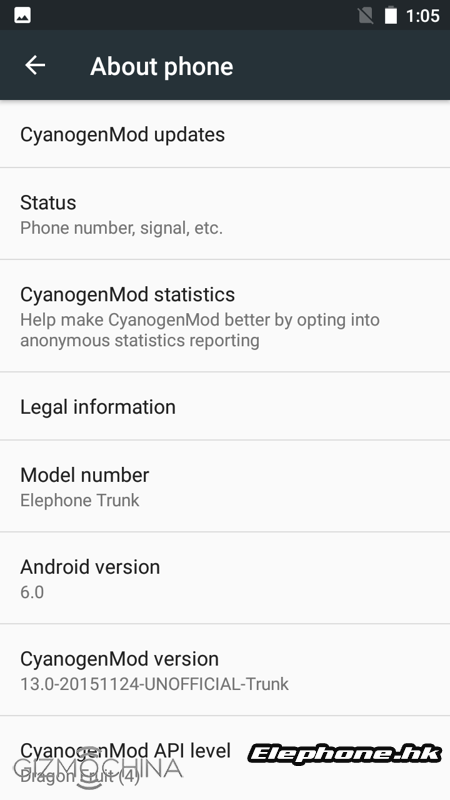 As the Trunk is running a Qualcomm CPU and has identical hardware to the ARK Benefit A3 that it is getting a fair amount of attention from Russian devs, we should start to see a lot more Roms soon.
The second Rom is an update to the previous version of the Meizu Flyme rom, this new Rom version is 4.5.4 the build date is 2015-12-01 and the Rom is based on Android 5.1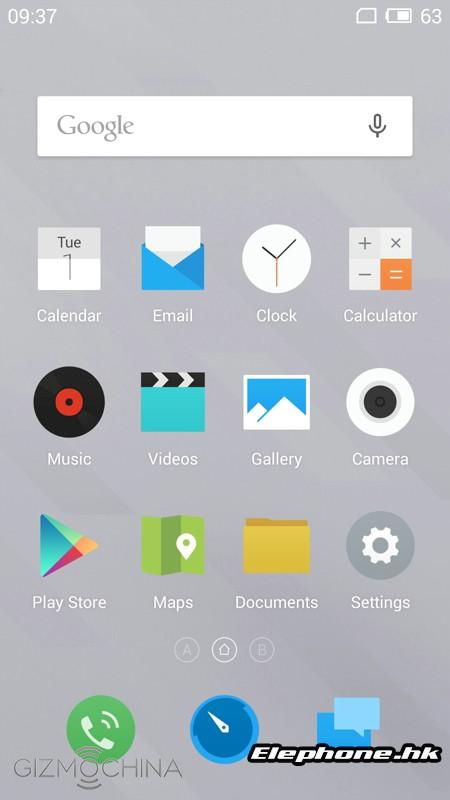 Changelog:
System
Fixed the occasional rebooting bug;
Phone
Fixed the occasional bug of the Phone app being shut down abnormally;
Fixed the program crash when tap 'Add to marked' in detail page of call log;
Messages
Fixed the occasional failure in syncing Messages;
Fixed the problem in which the message reply icon is useless when receiving an incoming call;
Wi-Fi
Fixed the slow response problem occurred in the system after disable WPS;
Email
Fixed the problem of unable to login to vanke email account;
Third-party apps
Fixed the crash bug when input and long press text in Jota+ app;
Fixed the bug of the phone being unable to upload videos to Instagram.
They have not mentioned the fingerprint scanner, this was not working in the previous version and I would assume that it is still not working in this one.
If you fancy trying out Updates & Custom Roms for Elephone Trunk & P8000, the  Elephone P8000 can be purchased here for $169.99 (£111) whilst he Elephone Trunk can currently be purchased for $109.99 (£73)
Do you own one of these phones? have you tried flashing the custom roms on your handset? how has your experience been so far? let me know what you think in the comments section below.
Regards Shanos
Original article posted on Gadgetz.tv