Qualcomm's Snapdragon 830 May Support Up To 8GB RAM
Just when we are busy talking about the Snapdragon 820 which was officially unveiled early November, rumors and specs of its next generation version have already started making rounds on the internet. According to Pan Jiutang, an analyst from China, Snapdragon 830 could support up to 8GB of RAM memory.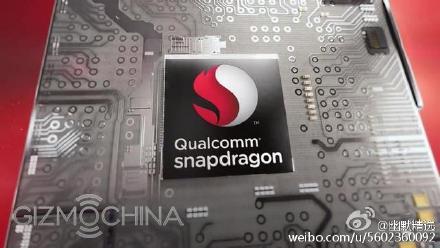 This shouldn't come as a surprise. The current generation Snapdragon 820 supports up to 6GB of RAM. While we are yet to see a smartphone with such memory from a notable brand, there are rumors that at least of a couple of smartphones with 6GB RAM may hit the markets next year. For example, a few weeks back, we heard that the next generation version of LeTV Max 2 model could come with Snapdragon 820 and 6GB RAM. However, the company is yet to confirm these specs.
So, support for 8GB RAM won't be surprising on a chip that's going to debut in 2017. We are already seeing apps and games that require such amount of memory and in a couple of years, the demand for more power could lead to 8GB RAM powered smartphones. Moreover, it is rumored that Snapdragon 830 will be manufactured using the 10nm node. Again it's possible since the current generation Snapdragon 820 uses the efficient 14nm process.
These specs would make the chip ideal for flagships. It is said that Samsung's Galaxy S8 could be one of the first phones powered by 830. But we will have to wait and watch if it turns out to be true since Xiaomi's Mi 5 could be one of the first phones to debut Snapdragon 820 next year. So, it could follow suit in 2017 as well.
However, it's too early to confirm anything, so let's wait for some more concrete details before getting too excited.