First official teaser for the new smartwatch zeblaze Cosmo
by Shine Wong Dec 4, 2015 5:25 pm0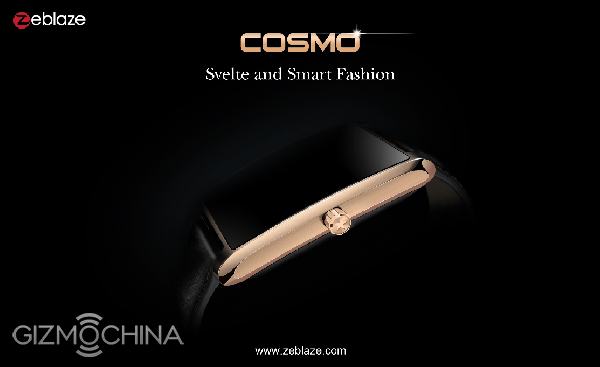 The Chinese manufacturer of smart watches Zeblaze launch a new device that will receive the name of Zeblaze Cosmo and has now shown us a picture of it.
Zeblaze had already made ​​a couple of smartwatches this year, the first was the Zeblaze Rover and then launched the Zeblaze Crystal . The second SmartWatch is much better than the first and having already produced two of them and see the response and feedback from the public assume they will pretty clear what to do with the third one to be an even better device than previously we had seen.
At a time Zeblaze are only seeking to capture our attention by the smart watch Zeblaze Cosmo, but the truth is we do not know any other details older. Some rumors suggest that the Cosmo has a curved screen and improved viewing angle from the current Crystal. It is also said that the watch will be sold as "classic".
Prices for those who are interested in taking the Zeblaze Cosmo will be revealed later this month, so watch for that will be giving further details.  You can buy smartwatches from getting.cc