Blackview Offering Crazy Discounts For Its Best Sellers This Holiday Season
Blackview has announced some interesting smartphones in the past few months, in a number of categories like budget, mid-range and even rugged segments.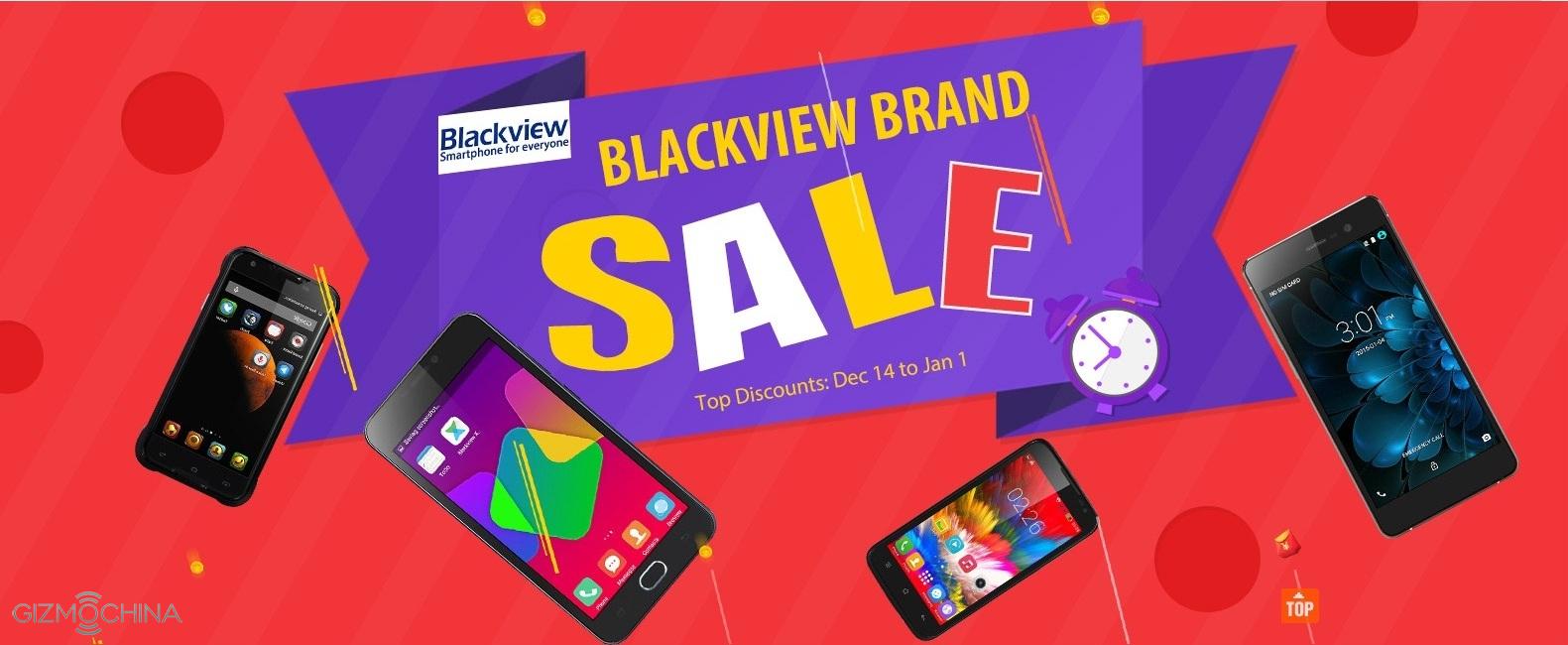 If you were planning to buy a Blackview device, this might be the right time because, the company in partnership with Everybuying is offering crazy discounts for its best selling products this holiday season. The discounts are only applicable till the 1st of Jan 2016, so make sure you check them out before that.
Blackview Omega Pro

The highlight of this month's deals is the Blackview Omega Pro smartphone. It comes with MT6753 octa-core chip with 3GB RAM and 16GB of expandable storage. There's a 5-inch 720p display with Corning Gorilla Glass protection. The rear camera is of 18MP (13MP interpolated) and front camera of 8MP (2MP interpolated). The phone runs on Android 5.1 Lollipop OS and supports dual SIM 4G LTE networks.
The phone is currently available for sale at just $128, down from $139. You can check out more details from the link down below
Blackview BV5000

The company's rugged offering, the Blackview BV5000 is also available at discount this holiday season. The phone comes with a shock proof, waterproof and dustproof body making sure that you don't have to worry getting the device damaged in your everyday activities. Apart from its rugged features, the phone comes with a decent MT6735 quad-core chipset underneath with 2GB of RAM and 16GB of expandable storage. The company has included a large 5000mAh battery inside, which will easily last you for a couple of days long. As for the display, you get a 5-inch compact screen with 720p resolution. At the back, there's a 12MP camera (8MP interpolated) and a 5MP shooter up front (2MP interpolated).
Overall a pretty decent rugged smartphone that currently costs just $124. That's $20 OFF the regular price tag, so this might be a good time to get one for yourself.
Blackview BV2000

If you are looking for a really cheap 4G LTE smartphone, then you should consider the Blackview BV2000. Despite its super cheap pricing, the phone is built well and looks good as well. Specs wise, it's pretty good for a $64 device, featuring the 64-bit MT6735 quad-core chip with 1GB RAM, 8GB of expandable storage and a 5-inch 720p display. There is a decent 5MP camera at the back and a 2MP front-facing shooter. As for the battery, it's of 2400mAh capacity, enough for a day's usage. The phone is one of the cheapest 4G LTE smartphones around that also runs on Android 5.0 Lollipop version.
There are deals and discounts offered on other smartphones like Blackview Zeta, Alife P1 etc as well, which you can check out from the retailer's promotion page.
Also, check out more details on the company's smartphone lineup from here.