Xiaomi Redmi Note 3 Review – The Best Budget Smartphone. Redefined
It seems that it hasn't been long since Xiaomi released the Redmi Note 2 and a lot of us thought that it will lead the Note lineup for quite some time. This is what we are used to and this is what the company usually follows. However, Xiaomi decided to pleasantly surprise us by releasing the 3rd generation "budget Note" – the Redmi Note 3. Find out more in our full review.
Xiaomi Redmi Note 3 Review: VIDEO
Xiaomi Redmi Note 3 Review: SPECS
| | |
| --- | --- |
| Display | 5.5″ 1080p (Full-HD) |
| Processor | Mediatek MT6795 Helio X10, 64-bit, octa-core (up to 2.0GHz) |
| RAM | 2GB/3GB (review unit is a 2GB model) |
| Camera | 5MP Front/13MP Back, PDAF |
| Connectivity | Bluetooth, 3G, 4G, GPS, WIFI, GSM,EDGE, GPRS, UMTS, HSPA, HSPA+, dual-SIM. |
| Battery | 4.000 mAh (non-removable) |
| Dimensions | 150 x 76 x 8.7 mm (5.91 x 2.99 x 0.34 in) / 164g |
| OS | MIUI 7 (v. 7.0.16.0) (based on Android 5.0.2) |
| Storage | 16GB – 2GB RAM model (our review unit), 32GB – 3GB RAM model |
Xiaomi Redmi Note 3 Review: UNBOXING

We see a slight change in terms of packaging. We have already got used to seeing the recycled paper boxes that come with Xiaomi phones but this time around the company made a better looking presentation.
The contents that come with the Xiaomi Redmi Note 3 include the charging brick, USB cable, documentation and a SIM ejector pin.
Xiaomi Redmi Note 3 Review: DESIGN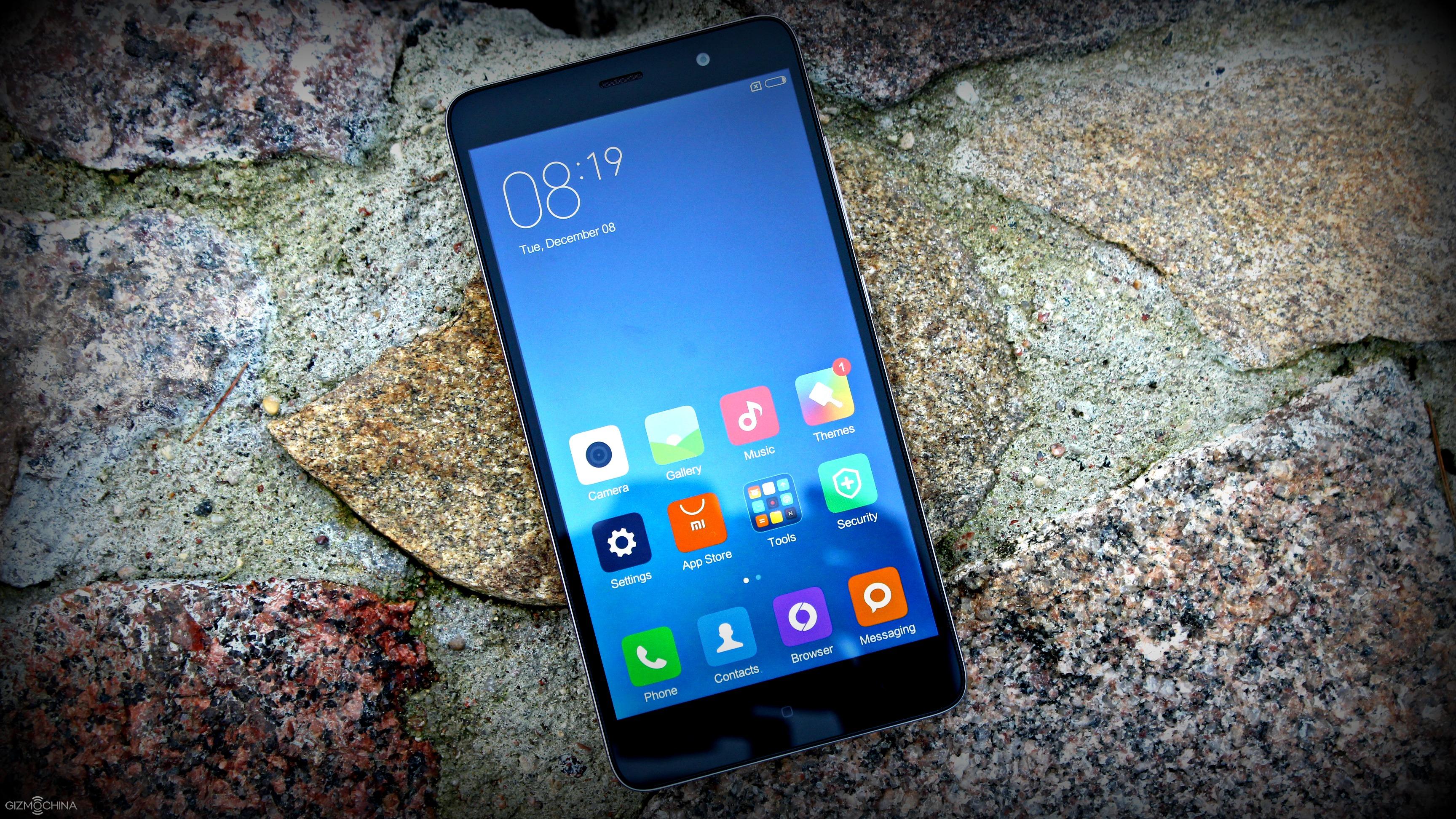 It wouldn't be a Note series if we had a small display. Well, it is not big either as 5.5″ panels have already become a standard. Still, you have to keep in mind that the Xiaomi Redmi Note 3 is not the most compact phone.

I would say that the Redmi Note 3 has the most drastic design change in the series. It sports a great build quality and it uses all-metal unibody design, which I personally like. That means that gone are the days of a user-replacable battery and even the microSD card slot. It may be a deal breaker for some, especially for the power users.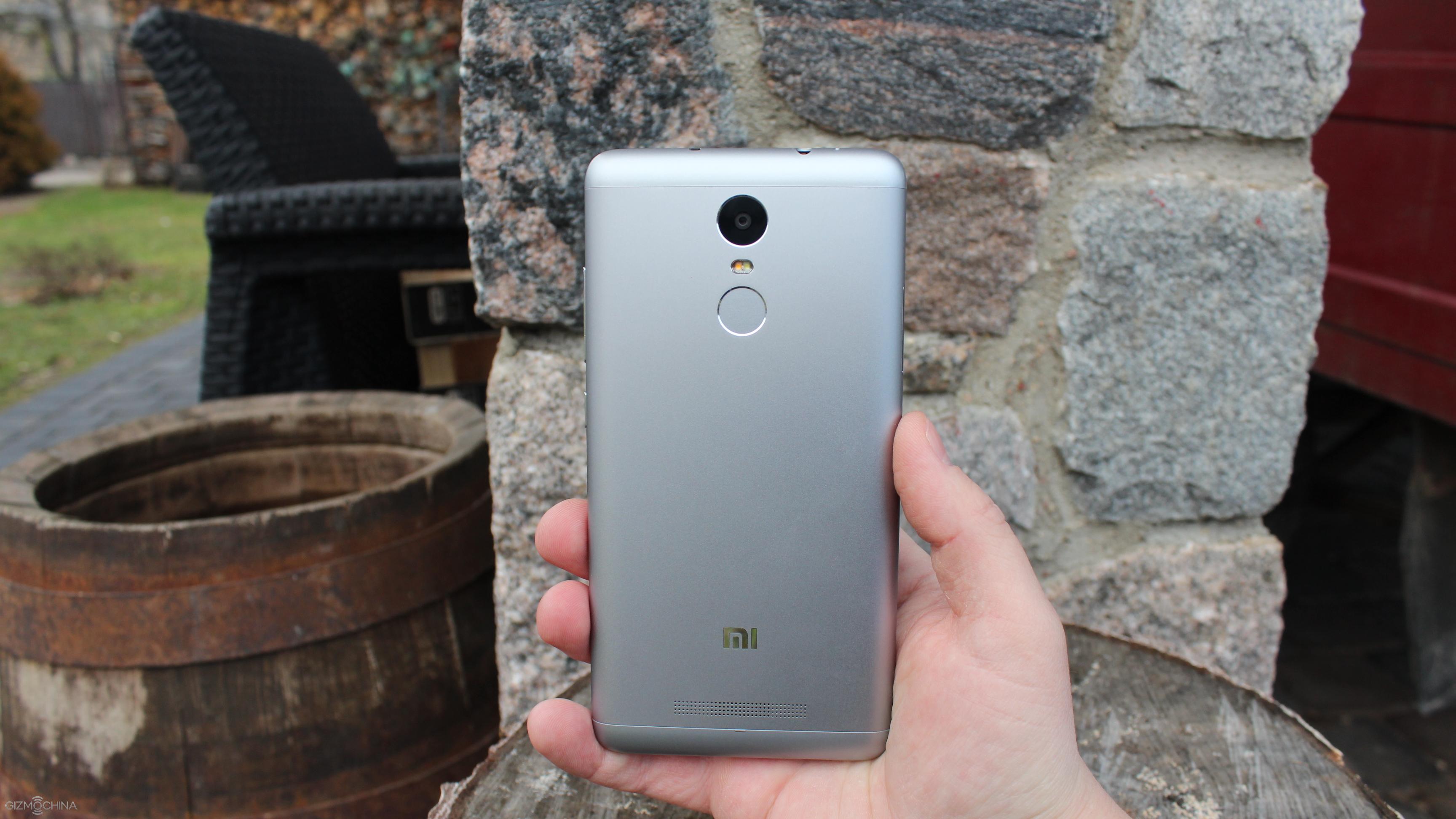 On the bright side, the Xiaomi Redmi Note 3 is the first Xiaomi's phone ever to sport a fingerprint scanner, which is easy to setup, fast, accurate and works from a standby mode.

On the front we have a 5MP selfie snapper and a customisable LED light. On the bottom, there is a usual set of capacitive buttons, which also have a nice backlight.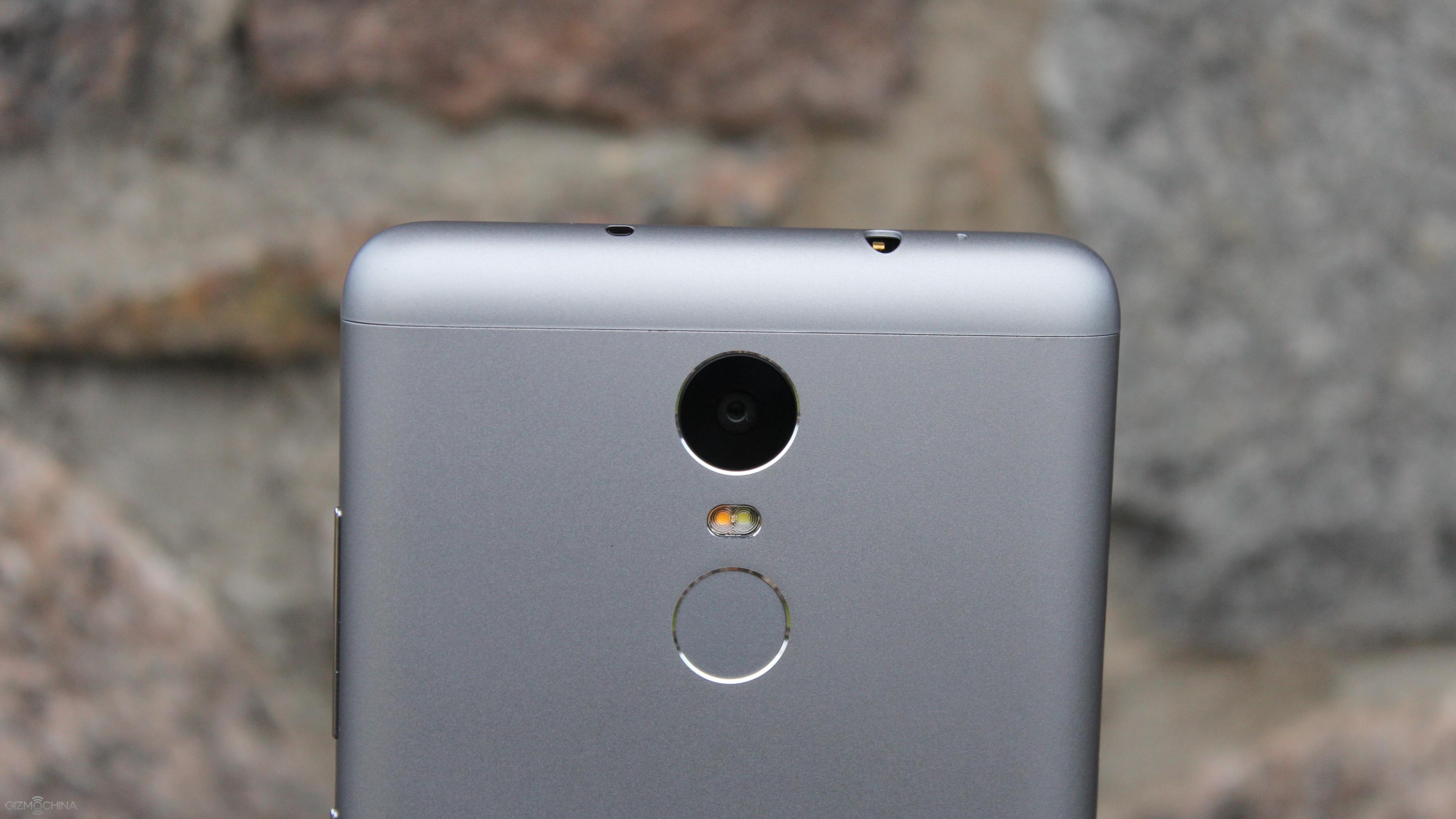 When it comes to optics, we have a 13MP camera with dual tone dual LED flash and PDAF system.
The buttons, which are located on the right feel nice and they are made of metal too. On the left we have a dual micro SIM card slot.
Besides the usual ports, it is really cool that Xiaomi adds the IR blaster in their budget phones lineup. The setup of it is pretty straightforward and I was able to control my old LG TV in a few minutes.
 Overall, the Xiaomi Redmi Note 3 looks and feels like a premium handset. It is well constructed, it uses mainly metal in its body and no one would ever tell you this is a cheap phone. I have to say that I love the evolution of cheap devices and the current trend – premium look and feel for a low price.
Xiaomi Redmi Note 3: DISPLAY

The 5.5" 1080p panel is brilliant to look at. It is sharp, vivid, it has good viewing angles and you can adjust the colour temperature within the display settings menu.
Xiaomi Redmi Note 3 Review: UI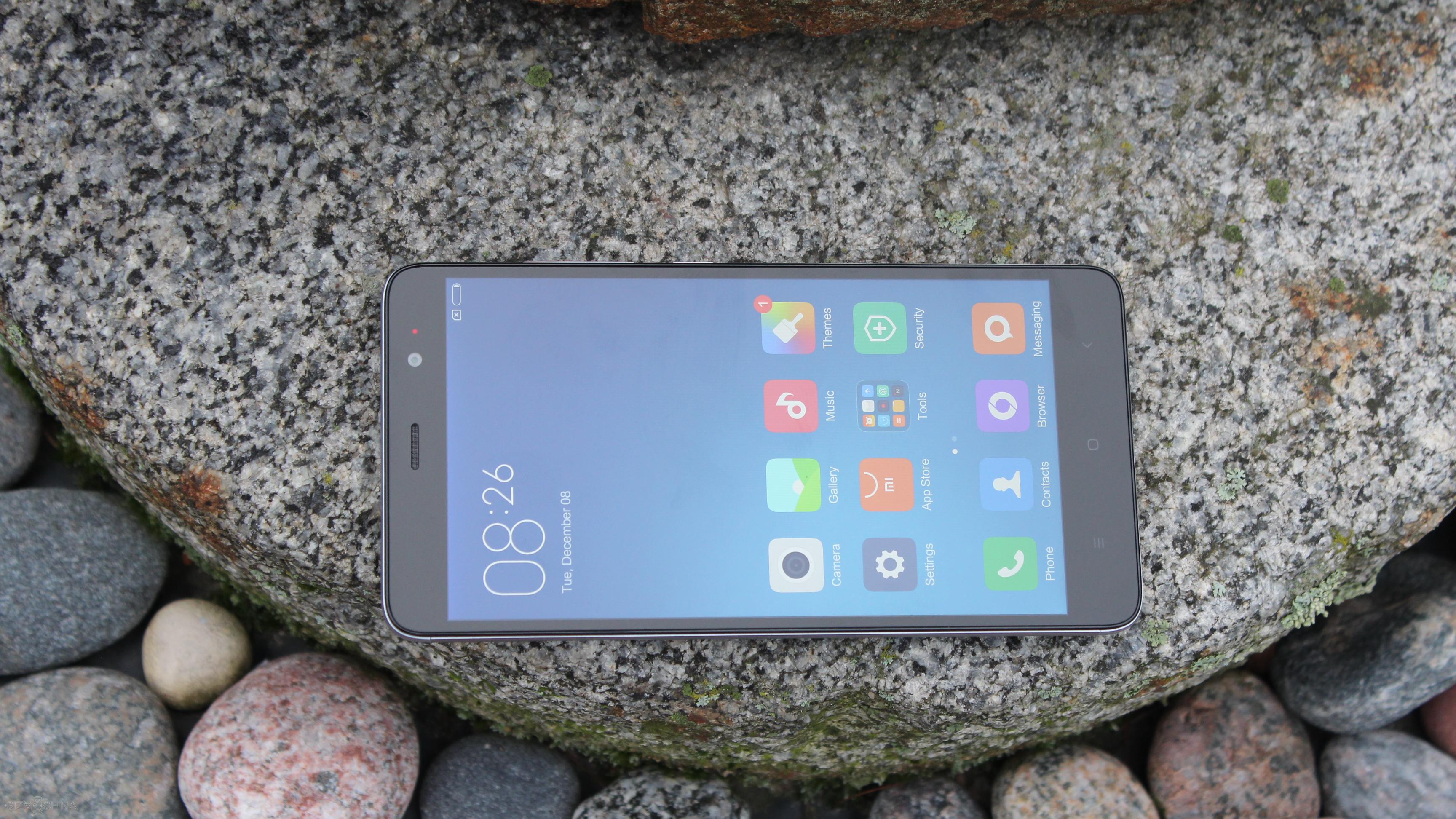 When it comes to the user interface, we have MIUI 7 out of the box, which is build on Android 5.0.2.
First of all, we are really happy to see a huge improvement over the MIUI 6 in terms of speed, performance, power and RAM management.
Everything is running smoothly with lots of apps running in the background, there are no major hiccups or lag. There have been a few times that apps loaded a bit longer but it hasn't been much of an issue worth complaining about.
If you are not yet familiar with the MIUI, it has tons of customisation options, which include a wide choice of themes, wallpapers, fonts and so on. Also, you can customise the LED light, assign different tasks to capacitive buttons and so on.
All in all, I have to say that Xiaomi finally got the it right and although the Redmi Note 3 is not yet perfect but the overall user experience is mostly positive.
Xiaomi Redmi Note 3 Review: BENCHMARKS
Xiaomi Redmi Note 3 Review: HARDWARE and PERFORMANCE
As far as hardware, the lower end model of the Redmi Note 3, which is our review unit, has an octa-core Mediatek Helio X10 chip with the clock speeds of up to 2.0GHz, 2GB of RAM and only 16GB of non-expandable storage.
This combo of hardware is absolutely enough to run the most graphically demanding tasks like gaming. The graphics don't look that stunning like on the flagship phones but they still look great. Also, there are no hiccups whatsoever and this is a top-notch performance for a budget phone.
Xiaomi Redmi Note 3 Review: MULTIMEDIA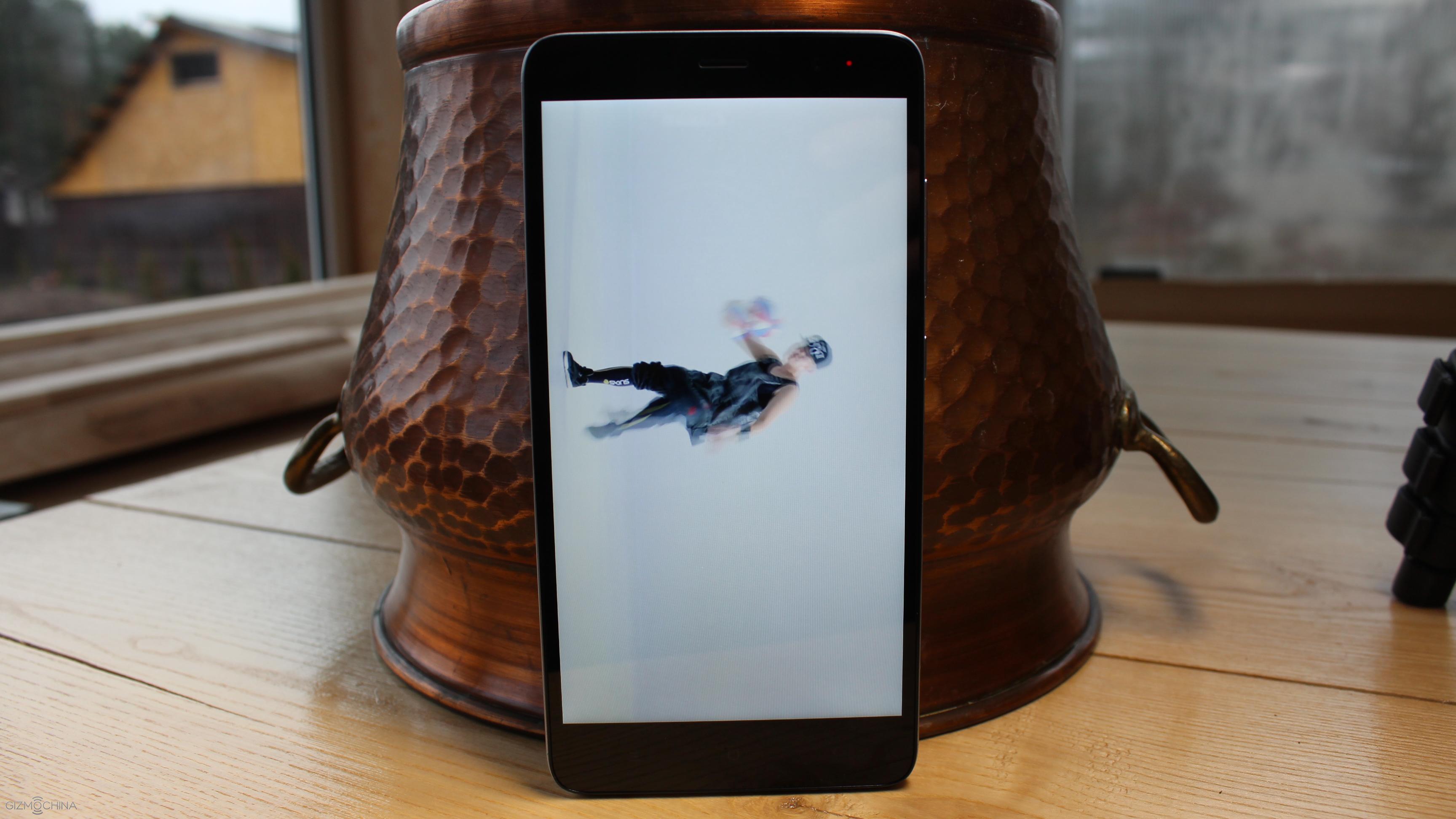 When it comes to multimedia consumption, Xiaomi implemented a pretty good loudspeaker with a decent amount of depth. The quality of sound via earphones is decent too.
Xiaomi Redmi Note 3 Review: CAMERA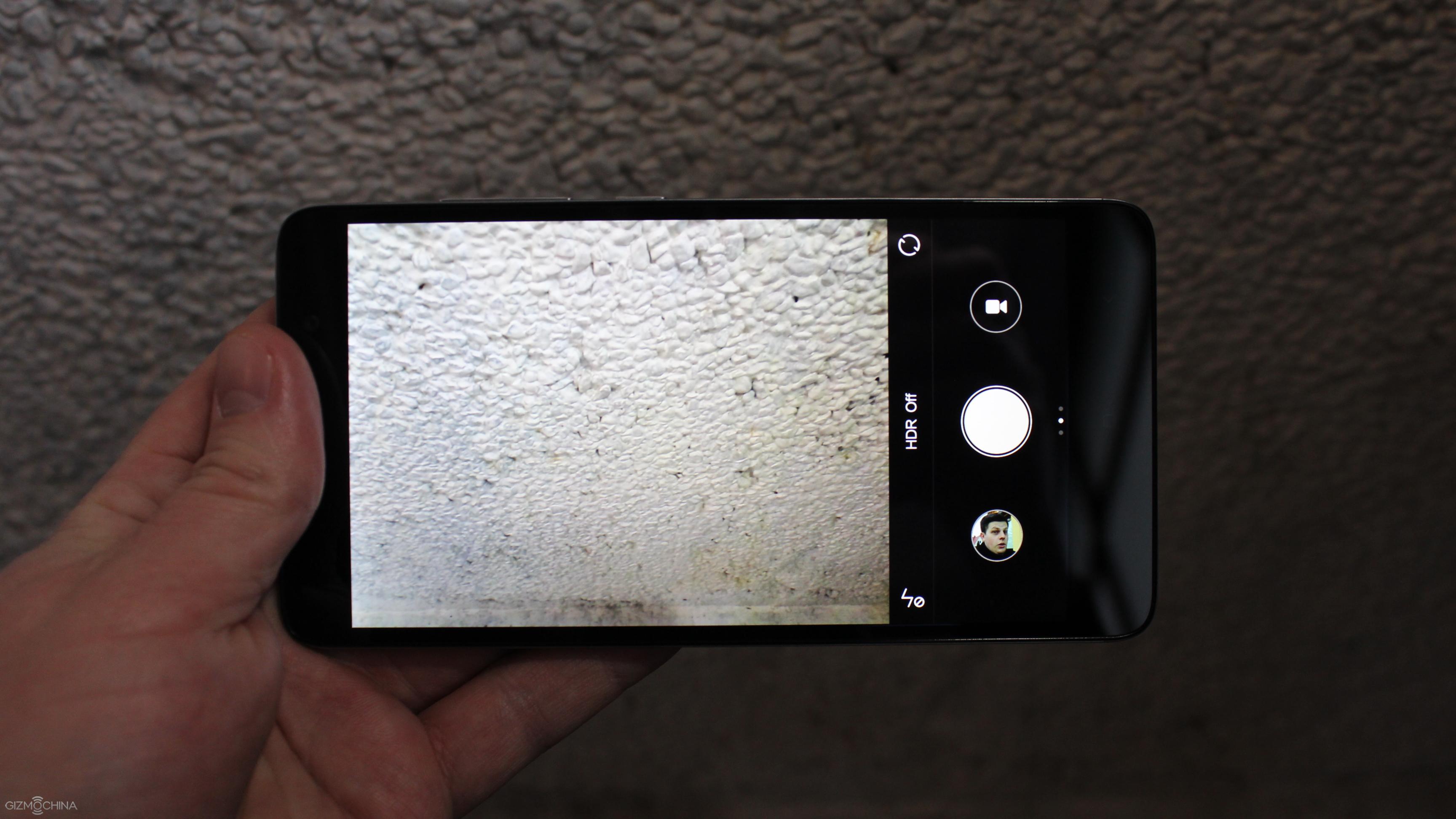 The Xiaomi Redmi Note 3 has a 13MP camera with PDAF and dual-tone dual LED flash.
The camera app is fast and easy to use and there are a few shooting modes and settings to play with.
I have to say that I spend a lot of time testing this camera. First of all, I've tested it with the V. 7.0.7.0 software, which is still the only one available to download via the OTA update (I live in the EU). The results came out pretty terrible and I couldn't believe what I saw.
That's why, I went to the MIUI forums and flashed the newest version (V. 7.0.16.0) of software manually and re-tested the camera. Keep in mind that the latest update is still not available via OTA for some unknown reasons, at least in the EU region.
These were my initial thoughts with the V.7.0.7.0 software:
"The picture quality kind of shocked me. In short, it is terrible and it is obvious that this is a software related issue as an older Redmi Note 2 has a much better camera.
Most of the daylight images have a soft focus in some parts or in the whole picture despite the fact that I held my hands as steady as possible. Also, there is a lot of noise and the camera doesn't capture a lot of details. The good point is that camera's woes end when it comes to the macro shots as the images look pretty good. Finally, you may get some decent looking images on some rare occasions.
Low-light shots do not impress either. Well, they are not the worst we've seen in this budget phones category but the level of details and brightness could be higher, and amount of noise could be lower".
Image quality conclusions after V.7.0.16.0 software update:
The daylight images produced by the Xiaomi Redmi Note 3 are pretty good and definitely one of the best in this price range of phones.
The images have a good amount of details, colours look natural most of the time and most of the shots will definitely look great.
However, the camera isn't perfect since some of the images have softer focus on the corners or uneven focus within the image. Also, some of the shots are underexposed, especially if you are taking pictures during the cloudy day. A good thing is that the HDR mode does a pretty good job to solve this issue but you have turn this mode on manually. Finally, colours may look a bit oversaturated in some shots but I guess it's okay since a lot of phones do that as the images look better for the majority of users.
The indoor shots look a bit worse but they are still pretty good for a phone of this price category. There is a bit more noise, less details but the most of the images still look good overall.
As far as the night shots, it would be unfair to expect much from a budget phone. The images turn out not bad at all. While the level of details is lower and the noise levels are higher than daylight pictures, the night photos shot by the Redmi Note 3 are definitely one of the best in class.
The embedded dual-tone dual LED flash is pretty powerful and it illuminates the scene with a natural looking light. Thus, you may get a pretty good image in low-light/pitch dark environment.
The front facing camera will do the trick for social media as most of the times you will get a pretty good looking image. However, softer focus issue may kick in from time to time.
When it comes to the video recording, it is mediocre as on most of the budget phones. However, if we compare it with other cheap devices, the Redmi Note 3 does a pretty good job overall. See the video review or download the original video camera sample from the link below.
All in all, while being not perfect, the Xiaomi Redmi Note 3 has one of the best camera in this price range of phones.
NOTE: camera was tested with the both MIUI V7.0.7.0.LHNCNCJ (MIUI7) and the MIUI V7.0.16.0.LHNCNCJ (MIUI7) (not yet available via OTA, the ROM was flashed manually). The results have proven that there is a significant change in picture quality between these two updates. 90% of the images taken using the old software had some major focus issues. 
Xiaomi Redmi Note 3 Review: CONNECTIVITY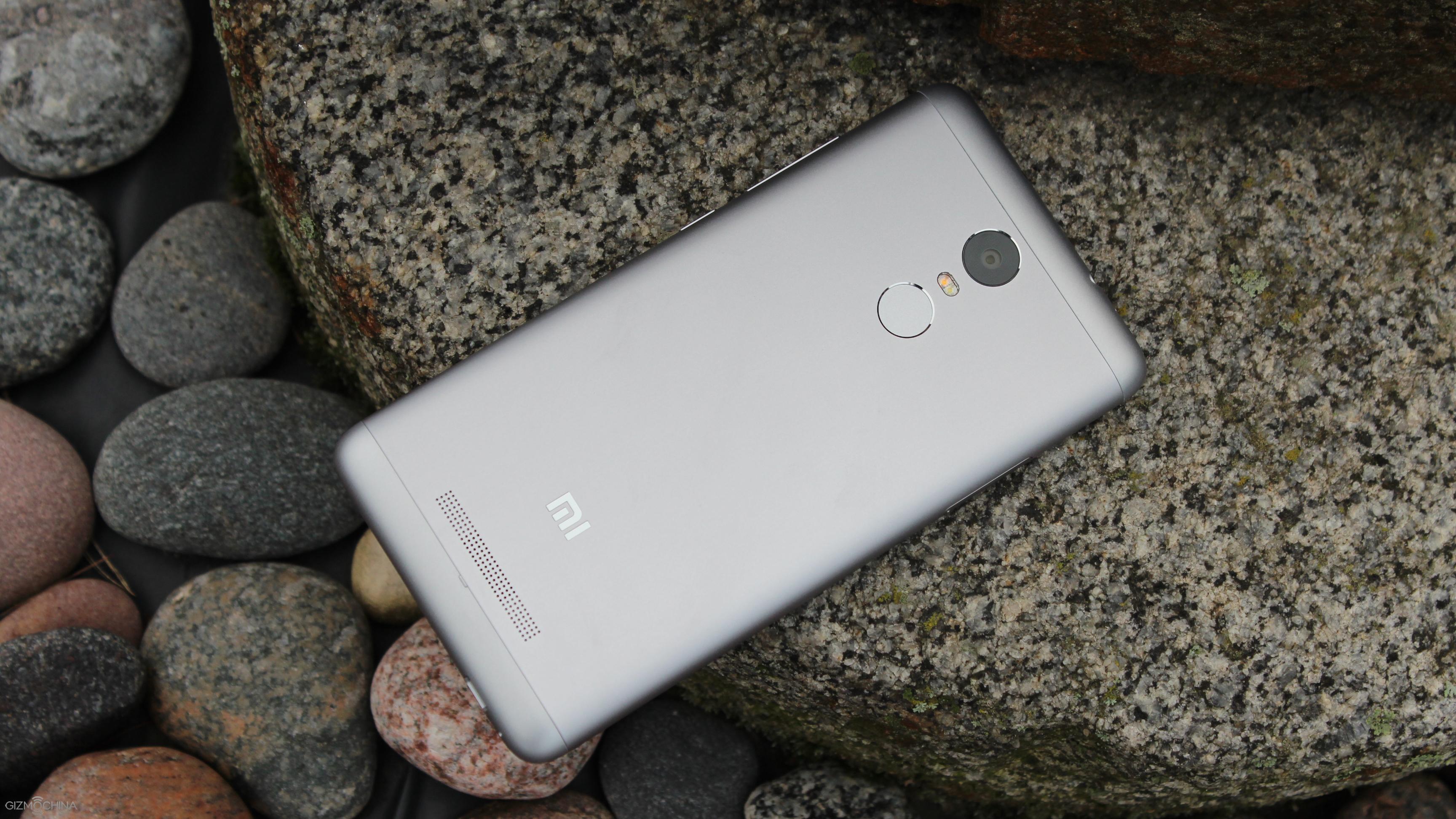 All the connectivity options like Wifi, GPS and Bluetooth work absolutely fine. Also, the call quality and signal reception were great.
Xiaomi Redmi Note 3 Review: BATTERY LIFE
The Redmi Note 3 has a 4000mAh battery and I have to say that it performs very well. I could get almost 5 hours of screen on time (hereinafter – SOT) even though I used the phone quite intensively. If you are a light user and you mainly do basic tasks, you may even get over 6 hours of SOT.
Finally, a great battery performance was confirmed by Geekbench 3 battery test as the phone managed to achieve over 10 hours of SOT with dim screen feature off (I accidentally turned the benchmark test off at 26% which adds 2 hours and 36 minutes of SOT).
Xiaomi Redmi Note 3 Review: CONCLUSIONS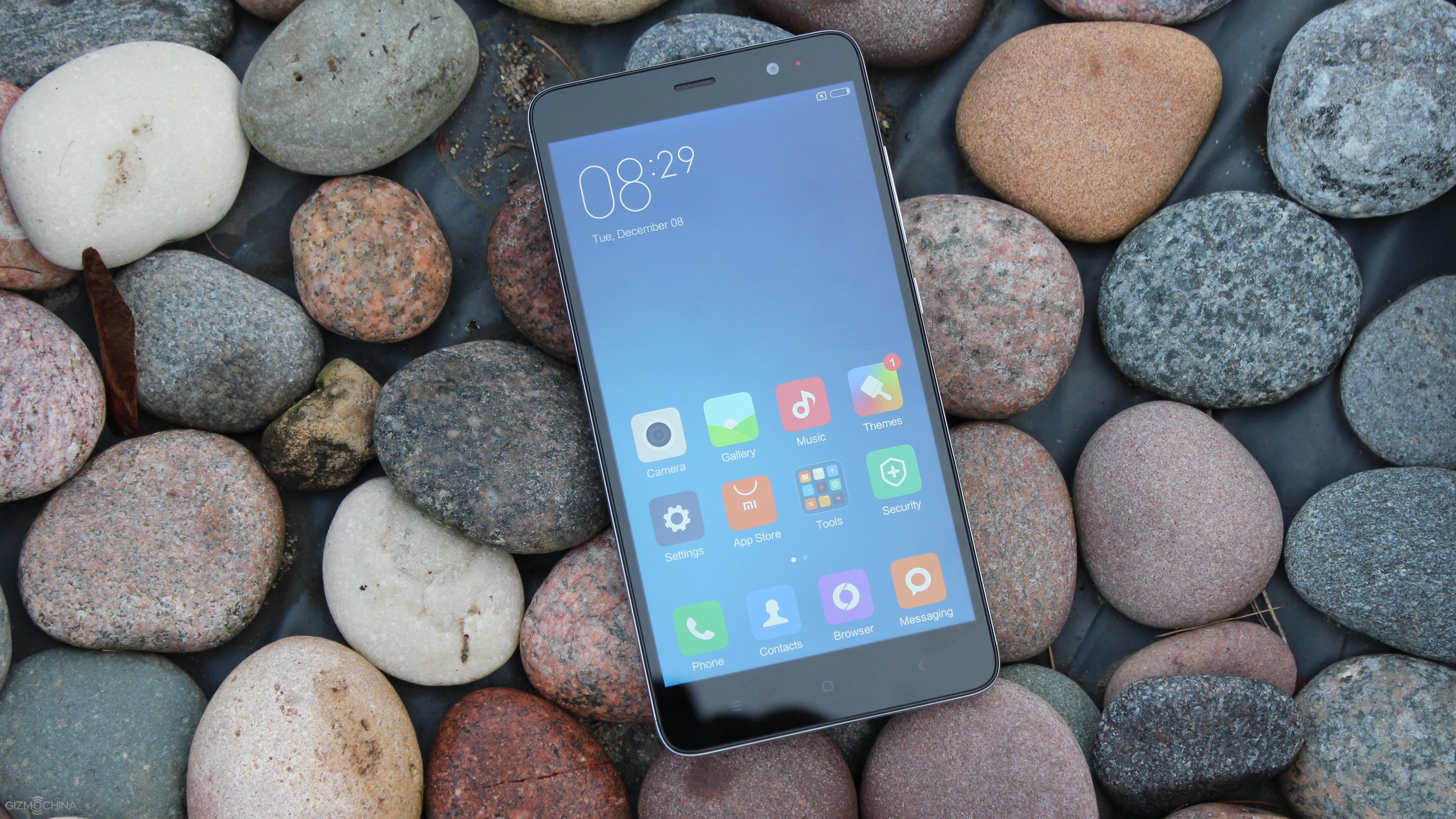 So, there you have it, the Xiaomi Redmi Note 3. For the price of just around $180, this is a really great phone for a lot of reasons, yet it is not perfect.
The Redmi Note 3 has a great design and all-metal build, and the phone definitely looks great. Also, the 5.5" display is nice to look at, the MIUI has been improved as the user interface performance is mostly fast and fluid.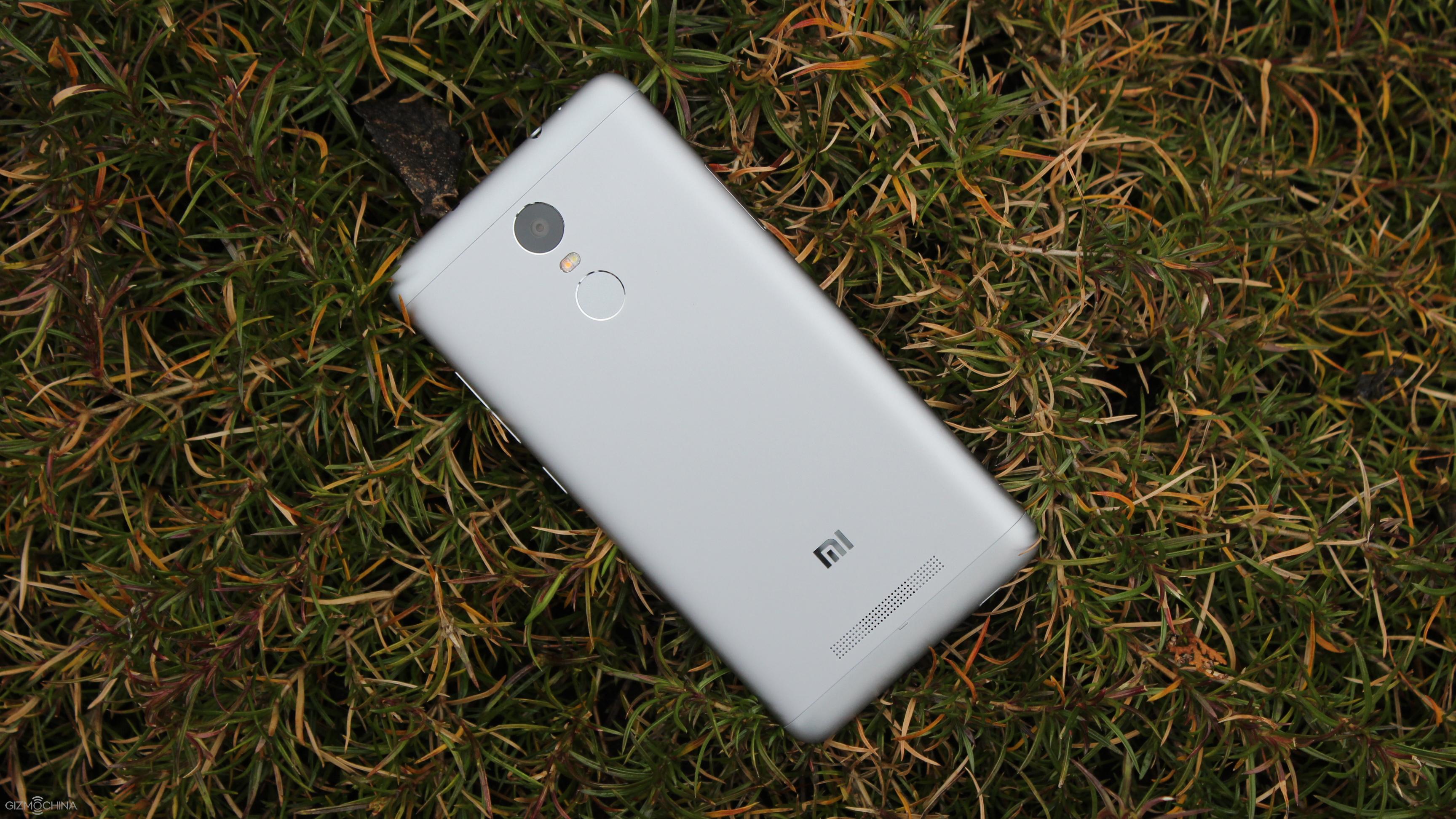 Also, this budget phone can easily handle even the most graphically intensive games, all the connectivity options work great and the battery life is very good.
Furthermore, the camera is one of the better ones in this price range of phones.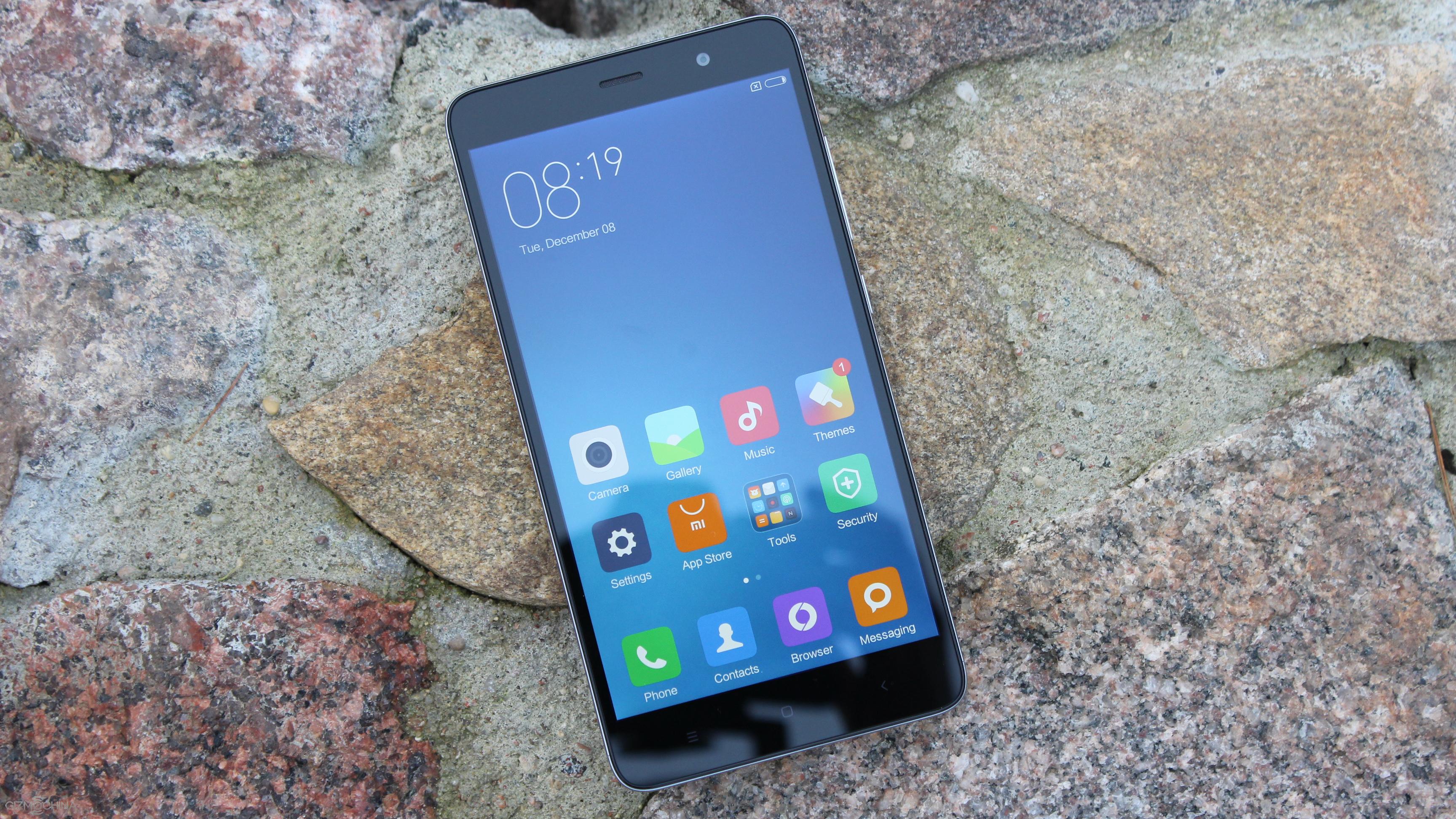 However, you may get some images with softer focus if you do not hold your hands steady and the video quality could be slightly better.
All in all, Xiaomi Redmi Note 3 is definitely great and one of the best budget smartphones of the year for many reasons. Although it may may not be perfect but there is nothing significantly better on the market at the moment and this phone is one of your best bets in this price range.
Xiaomi Redmi Note 3 gallery: