EXCLUSIVE: Samsung Galaxy S7 & S7 Plus Cases Leaked
We all know that we will soon see the awaited Samsung Galaxy S7 flagship. Next year, it is said that the South Korean giant will announce another variant of the S7 called as the S7 Plus in addition to the Galaxy S7 edge. We have already seen some leaked renders of the device, but now, our sources have given us exclusive pictures of the first Galaxy S7 and Galaxy S7 Plus cases.
These cases confirm the renders that we had seen a few days back, with a rectangular home button, raised rear camera sensor and a similar design to the current generation Galaxy S6. The volume rocker keys are located on the left while the power button is on the right. Most of the ports are located at the bottom, including the MicroUSB (can't say its a USB Type-C) port, 3.5mm headphone jack and there's a speaker grill as well.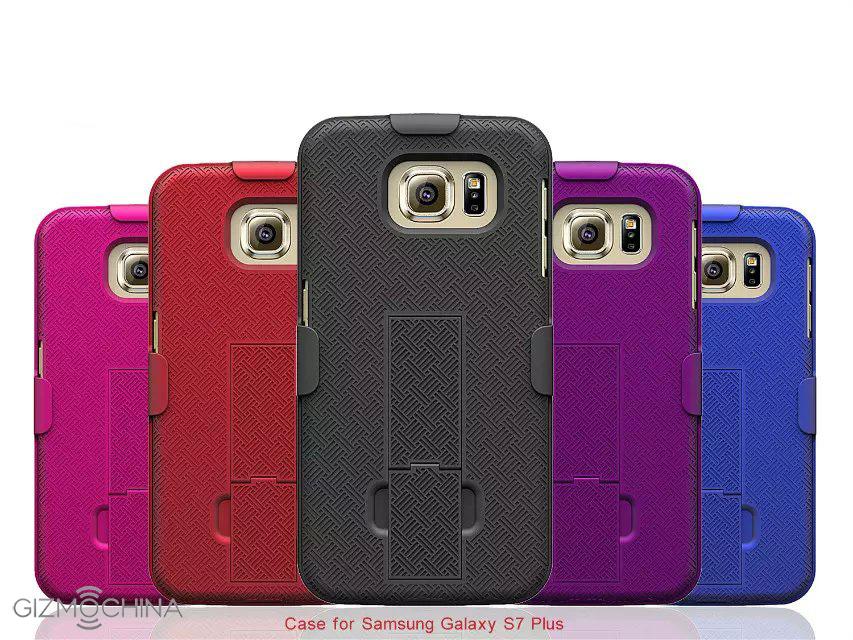 On the other hand, the Samsung Galaxy S7 Plus comes with a larger display, and it's much wider as well. But the basic design remains the same as the S7.
Although our sources have not given us exact measurements of the device, earlier leaks have pointed out that the phone will be quite large, with 163.32 x 82.01 x 7.82mm measurements. This looks to be the case, as these renders reveal that the S7 Plus variant is going to be huge, probably with a 6-inch display.
While we have not yet seen renders for the Galaxy S7 edge variant, our sources have said that there will be three models including a curved edge variant. So, in all, coming February, we will meet three new Galaxy models, the Samsung Galaxy S7, S7 Plus and the S7 Edge. Unfortunately, we still don't know whether these models feature a MicroSD card slot.
As for the chipset inside, it is said that the S7 series will feature a variant that uses the latest Qualcomm flagship, the Snapdragon 820. The other variant will run on the Exynos 8890 chip.
This is all we have on the Galaxy S7 series at the moment. Let us know whether you like the design on the Galaxy S7 and the S7 Plus.