Xiaomi Mi 5 Patent Docs May Have Confirmed The Phone's Design
Yesterday, we saw a new render of the Xiaomi Mi 5 flagship, with an oblong shaped home button. It was much wider than the buttons seen on initial renders. Now, it looks like the render could be the final design as a number of patent documents leaked earlier today come with a similar design. Further, we have seen a couple of real life images of the device with such a design.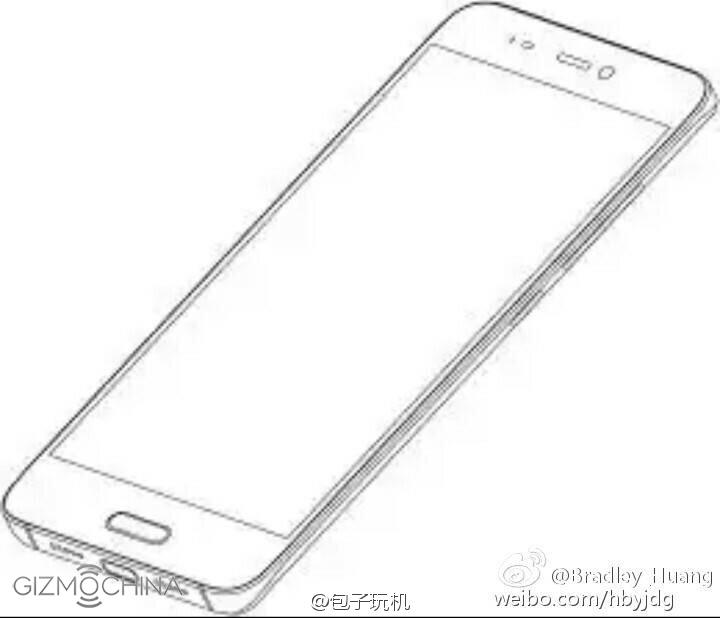 First off, the patent docs reveal the overall design of the Mi 5 flagship. There seems to be a lot of similarity between the Mi Note series and Mi 5 flagship. The bezels on the sides are pretty thin, which is definitely a good sign. At the bottom, there's the USB Type-C port along with dual speaker grills beside the port. Like previous rumors states, the phone looks to be made out of a metal body. Also, the overall body seems to be pretty thin as well. From the image above, it looks like the Mi 5 will have a curved back.
We have also got a couple of real life images of the Mi 5 flagship with the same design. So, could this be what the Mi 5 will end up looking?
Yesterday's leak said that the fingerprint sensor on the Mi 5 will be the world's smallest and fastest fingerprint ID. Well, whether this turns out to be true can be confirmed only after a couple of weeks.

As we near the launch of the new flagship smartphone from Xiaomi, more and more details are coming out about the device. The patent documents, as well as the real life images of the device, make this leak quite convincing. However, this could be an early prototype, and we can't really confirm the design, at least not at the moment.
[socialpoll id="2318746″]