OUKITEL K10000 With A Large 10,000mAh Battery Up For Pre-Order At $187.99 (COUPON)
When it comes to smartphone batteries, not much has evolved in terms of the technology in the past few years. However, owing to the increasing demand for juice, manufacturers have started using bigger batteries on its phones. These days, you have the option to go for a large battery phone coming with around 6000mAh capacity, which is pretty large, and good enough for a couple of days easily. However, if you are one of the select few people who think 6000mAh is not enough, now you have a larger option as well.
Buy OUKITEL K10000 at $12 OFF. USE COUPON:
ANTK10000
|
BUY LINK
|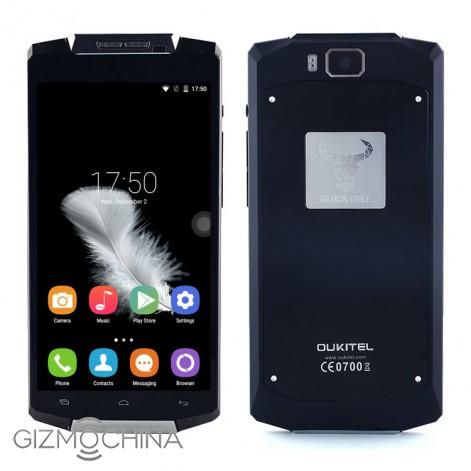 OUKITEL recently unveiled its OUKITEL K10000 smartphone and many retailers have started accepting pre-orders for the device. The highlight of the phone is its humongous 10,000mAh battery that's even larger than most tablet batteries we have seen recently. It's actually enough to power the device for 5-6 days easily, which is probably more than anything you could ask for from a smartphone battery. It's clearly targeted at those users who want their phone running for days without charging.
Naturally, with such a large battery, the company has added support for 9V/ 2A fast charging. Also, you can reverse charge other devices using your smartphone battery. So, it's basically a powerbank that's acting as your primary smartphone battery. Another question in your mind would be its size. Well, it's quite large, measuring 13.9mm, but the gigantic battery compensates for its size.
Apart from the super large battery, the phone features pretty decent specs. It's not the most powerful handset that we have seen at this price, but then it was never competing for its power. The OUKITEL K10000 comes with the MT6735P 64-bit quad-core processor clocked at 1GHz. The phone sports a 5.5-inch IPS display with 720p resolution. The screen to body ratio is reportedly 85%, which is pretty impressive. As for the RAM, you get 2GB on board and 16GB for internal storage. At the back, there is a 13MP camera sensor, while, up front, you get a 5MP shooter. The K10000 comes with Android 5.1 Lollipop OS right out of the box. Finally, the phone supports dual SIM dual standby with 4G LTE.
As I mentioned above, there are many handsets that feature better specs (except for battery) in this price range. However, for those who are looking for a phone with a gigantic battery, this is probably the only good option available in the market right now.
You can check out more details from the link given below. It's currently up for pre-order at $199.99. But with the COUPON: ANTK10000 you can get it for $12 OFF i.e. $187.99.