Unknown Device With New Snapdragon 820 version Spotted On Geekbench
Last year, we saw a couple of smartphones hit Geekbench with Snapdragon 820 on board. One of those phones have already been unveiled, the LeTV Le Max Pro. The second one was a phone with the name Xiaomi Gemini which is most likely the Xiaomi Mi 5, since it's confirmed to come with the new chip.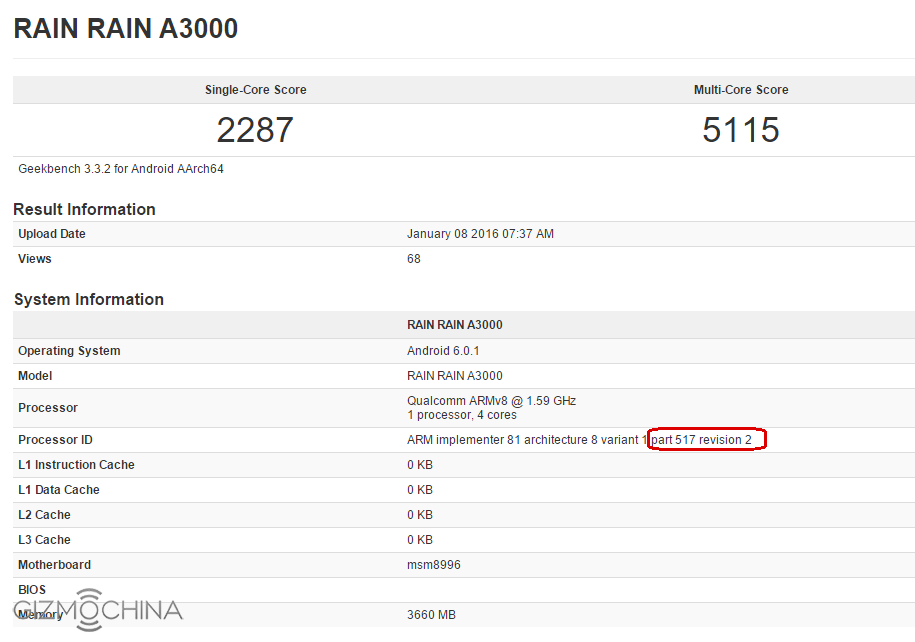 Now, another device has just been spotted on the benchmarking website Geekbench, featuring Snapdragon 820 under the hood. The device comes with a weird name, RAIN RAIN A3000 telling us nothing about its manufacturer. However, what's really interesting is that it features the latest version of Snapdragon 820 chip under the hood. This is the revised (second revision) version of the chip, instead of the revision 1 variant found on the above two devices. The device featured 4GB of RAM. It also came with the latest version of Android, Marshmallow 6.0.1.
As for the scores, they are similar to the LeTV and Xiaomi Gemini models. In the single-core test, the phone scored 2287 points while, in the multi-score test, the device scored 5115 points. In comparison, Xiaomi Gemini which was spotted on Geekbench last month scored 2238 points in single-core test and 5174 points in multi-core test.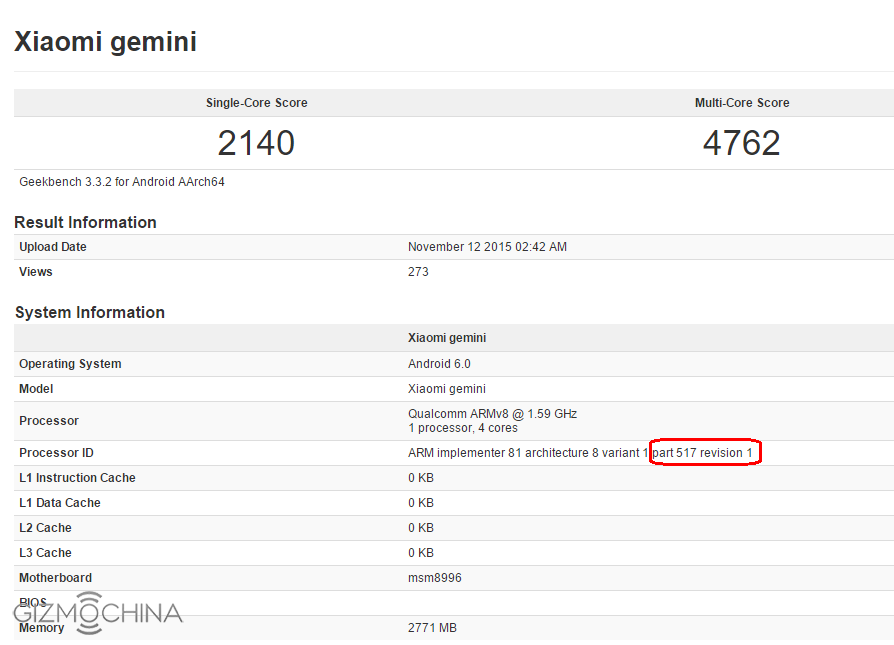 So which smartphone could be this RAIN RAIN A3000? Could it be the upcoming Galaxy S7 flagship? Although yet to be confirmed, the Samsung flagship is expected to feature this new chip, at least in one of the variants.
Unfortunately, at this moment, we can't be sure of the manufacturer. But let's wait for more details on the device in the coming days.