Xiaomi Mi 5 May Not Be The Only Product Announced Tomorrow
Xiaomi is all set to launch the Xiaomi Mi 5 handset at its Spring Conference tomorrow in China. We have all been waiting patiently for this event for the past few weeks and our wait has almost come to an end. In less than 24 hours, the event kicks off and we will meet the one of the most awaited smartphones of the year, the Xiaomi Mi 5. However, it looks like this may not be the only product that will meet us at the event tomorrow.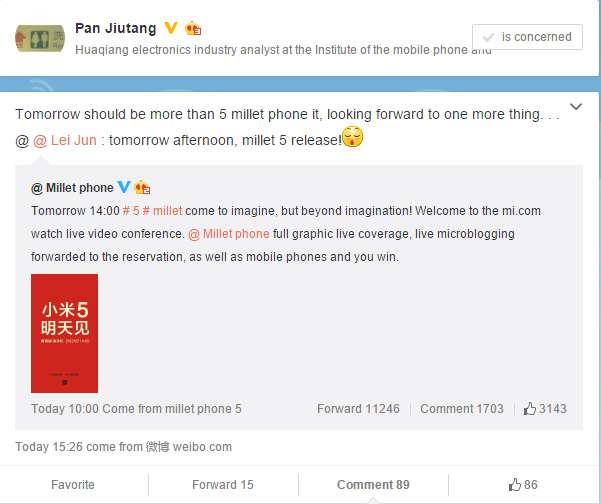 According to the noted analyst, Pan Jiutang, Xiaomi may announce another product at the event tomorrow. This is possible since the event goes on for a whole two hours, which is long enough for a couple of product announcements. The analyst revealed this info via his weibo page. He said that there would be more products in addition to the Xiaomi Mi 5 and that he was looking forward to 'one more thing'.
At this point of time, there are a couple of guesses for the second product. It could be the rumored Xiaomi drone, that we all have seen in renders and pictures. But given that an executive claims that the drone would be announced later, we are not quite sure of this.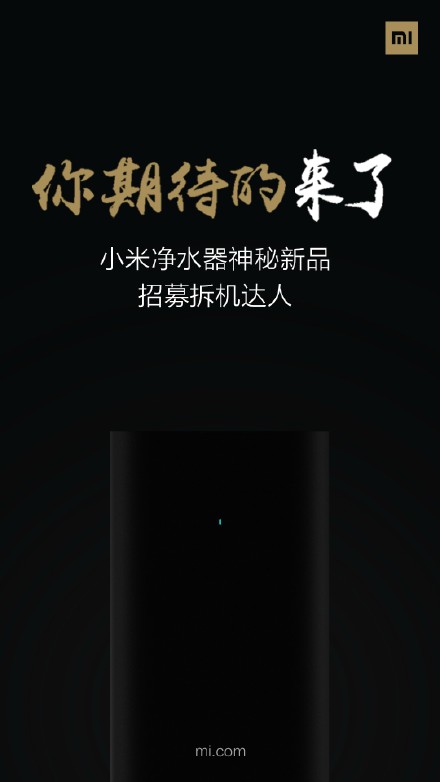 However, what seems to be more likely is a new Mi Water Purifier. Now you may think that this possibility has come out of the blue. But there's some backing to this reasoning. The company's Mi Purifier account released a new teaser image a few hours back, which shows off a product that's likely the next generation purifier. You can check out the image from above.
There could be other products as well, but Xiaomi is yet to reveal anything about them. Anyways, let's wait for the event tomorrow, to get official details about the company's new products.
Also, you can check out the live stream of the event tomorrow directly on Youtube from below.