OPPO R9 Coming On March 17, Confirms Teaser
Although the two major tech events of the year, namely the CES 2016 and MWC 2016 are over, we didn't see an OPPO flagship smartphone in the first two months.
We expected to see a phone like the OPPO Find 9 at Barcelona this year, however, the company decided to just focus and unveil its Super VOOC fast charging tech which charges a phone in just 15 minutes at the event.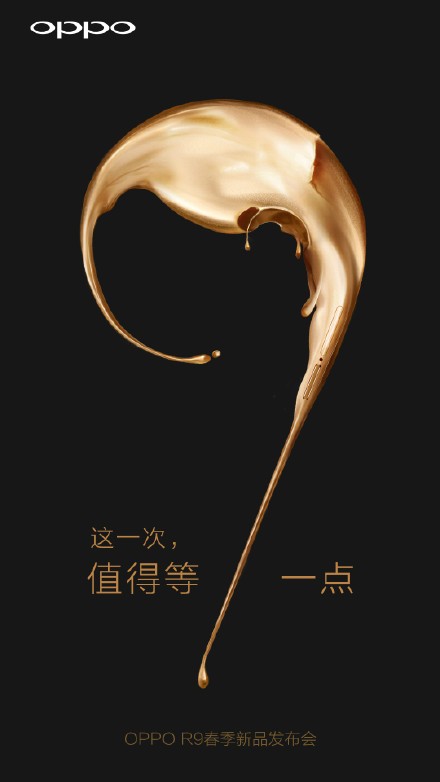 But now, OPPO is teasing the release of its newest flagship device. It looks like we still won't be seeing the OPPO Find 9 anytime soon, as advertisements all over the subway and bus stations in China reveal that the company will be launching the OPPO R9 flagship instead, on March 17. The new OPPO R9 will reportedly come with a powerful camera and is being dubbed as the new camera phone from OPPO. We can also expect the newly unveiled Super VOOC fast charging technology to end up on the device.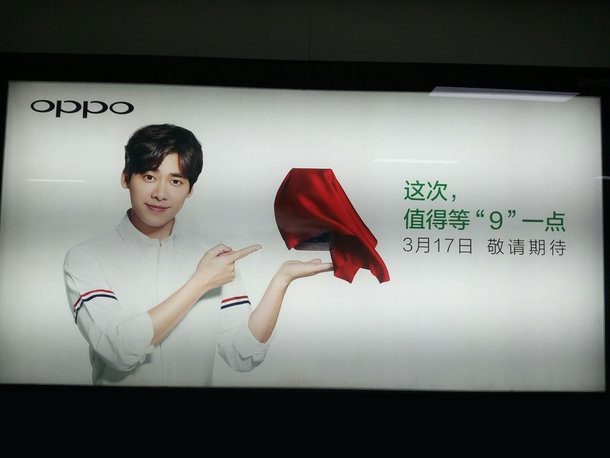 Although we haven't seen any rumors or leaks about the OPPO R9, there have been reports which say that the phone will come with much better specs than its predecessors. Traditionally, OPPO's R series smartphones could never boast of high-end specs, with last year's R7 powered by the mid-range Snapdragon 615 chipset and 3GB of RAM. But this year, with the R9, things could be different, with potential specs that include 4GB RAM and 32GB of internal storage with the latest VOOC tech.
The adverts in China suggest that Li YiFeng, a famous Chinese actor and singer will most likely be present at the Spring Conference event in March.
Now, we just hope that the R9 features powerful specs and retails for a relatively affordable price tag. Anything less than $400 can be considered as competitive for OPPO.
What do you think?