New Huawei P9 Renders Emerge, Could Be A Different Model
Just a few hours back, we reported that Huawei officials have confirmed the existence of the Huawei P9 flagship but added that the phone's launch was delayed by a month or two. Thanks to the various renders of the P9 that were leaked earlier, we have a pretty good idea of how the phone is going to end up looking. But now, a new set of renders of the P9 have been leaked online, which again confirms the same dual-camera setup seen on earlier leaks.
However, there are a few differences between this render and the ones leaked earlier. For example, both the renders confirm the dual camera setup, but the new one lacks the laser autofocus. Further, the placement of the dual tone LED flash at the bottom is also a bit different.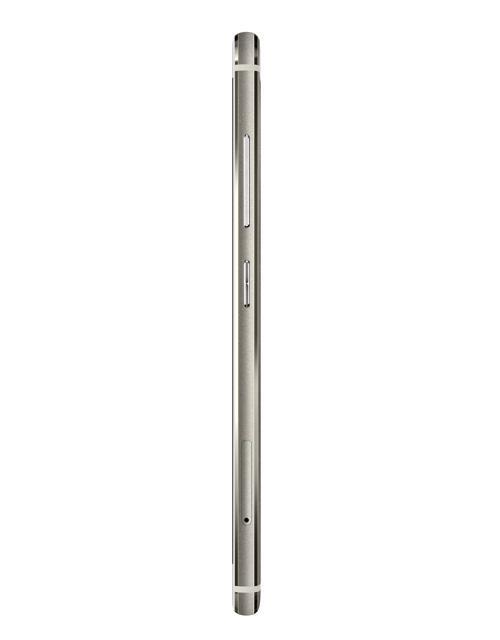 The phone in the new renders also features a rear placed fingerprint sensor, however, its circular instead of rectangular. In the front as well, there are a few changes. For example, if you look at the placement of the sensors besides the ear piece, its different than before. Nothing significant, but still noticeable.
New vs Old Render
Since the differences are minute, it's possible that the two renders are of different models. It is said that the Huawei P9 will come in four different versions and hence, the new renders could be of a different phone in the series. Given the lack of laser autofocus, this could be a lesser priced model. However, at this moment, we can't be sure of anything.
New vs Old Render
Specs wise, the Huawei P9 Lite is expected to come with Snapdragon 650 (same one found on Redmi Note 3 Pro) with 2GB RAM and 16GB of internal storage. The Huawei P9 Standard edition will reportedly come with Kirin 950 chip with 3GB of RAM and 32GB of storage while the high-end P9 Premium will most likely feature Kirin 955 with 4GB RAM and 64GB ROM. The final model in the series is expected to be the large screen Huawei P9 Max sporting a 6-inch 2K display, Kirin 955, 4GB RAM and 64GB ROM.