Xiaomi unveils the 10000mAh Mi Powerbank Pro With USB Type-C Port
Xiaomi has just added a new powerbank to its large range of accessories, called as the Mi Powerbank Pro. Like the name suggests, this will be an upgrade to the existing large capacity powerbank available in the market. The new powerbank comes with a number of additional tech like faster charging speeds and the new age reversible USB Type-C port.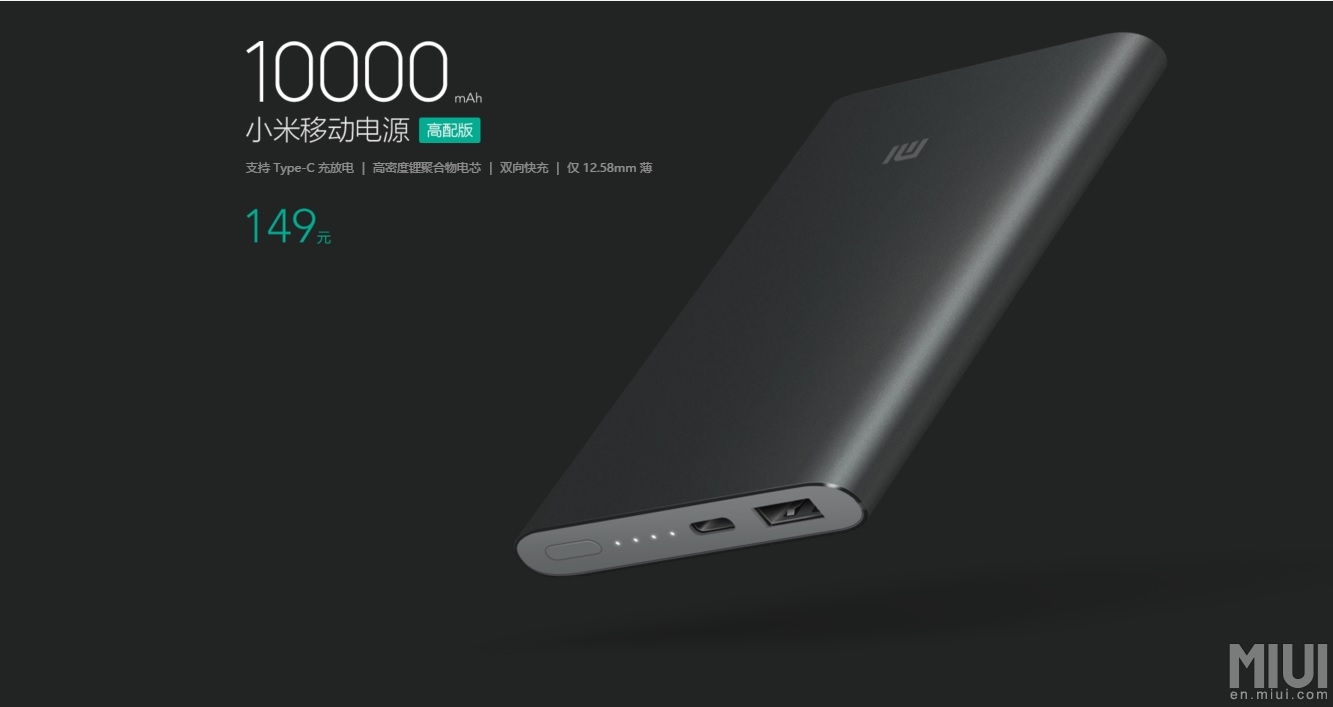 Like the other powerbanks in the market from Xiaomi, the Mi Powerbank Pro will also be made out of aliminum and will sport a similar look. The measurements of the device are as follows 128.5 x 75 x 12.6mm and it weighs just about 223 grams. The Powerbank Pro comes with nine layers of circuit protection to ensure that your devices are safe when they are plugged into it for charging.
The powerbank comes with a total capacity of 10,000mAh and supports fast charging at 5V / 2A, 9V / 2A, and 12V / 1.5A, taking the maximum wattage to 18W. With the provided powerful charger, Xiaomi claims that the Powerbank Pro can charge from 0% to 100% in a matter of just three and a half hours. In comparison, the last gen, 10,500mAh Mi Powerbank took around 7 hours, twice as much as time as the new gen, to charge to 100%.
Like tradition, Xiaomi has priced the Mi Powerbank Pro aggressively. It will go on sale in China for a price tag of 149 Yuan which comes to around $22-$23. Not at all bad, since it comes with faster charging speeds and supports the new age USB Type-C. We still have no idea when the powerbank will hit international markets, but it seems like a good accessory for your smartphone and other gadgets.