A Closer Look At The Top Features Of UMi Touch
by Shine Wong Mar 8, 2016 10:18 am43
1. Front Placed Fingerprint Sensor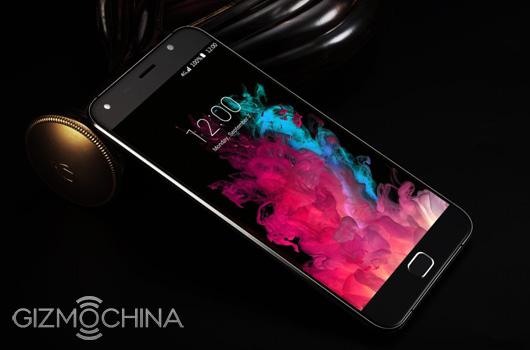 Why I like a front fingerprint scanner? The answer is simple. Because it's in the ideal position where my thumb would naturally rest!
2. Metal unibody design & quality build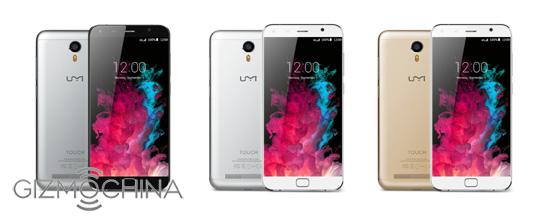 Despite having a better camera and a bigger battery, the UMi TOUCH looks more svelte than before. That's partly because UMi TOUCH has implanted the golden ratio R criterion curve from iPhone 6s and the seamless metal unibody design from Xiaomi note 3.
The combination of iPhone 6s and Xiaomi Note3, UMi TOUCH is an exceptionally good-looking phone, and it comes in 3 very nice colors too.

3. The battery's massive – 4,000mAh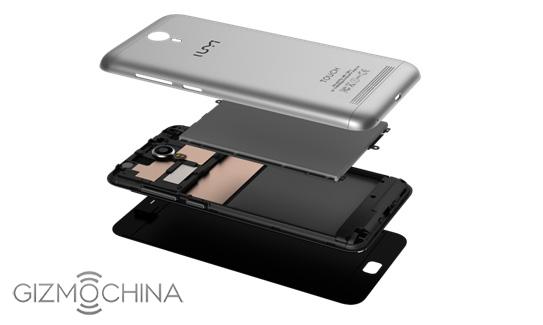 Not only is the battery much bigger than the one in the UMi IRON PRO – it's a 4,000 mAh model.
The bigger battery plus the various optimization that Android Marshmallow brings – the UMi TOUCH ships with Marshmallow 6. – means the UMi TOUCH should have exceptional battery life compared with its predecessors and rival devices.
4. You Get A Great Sony Exmor Camera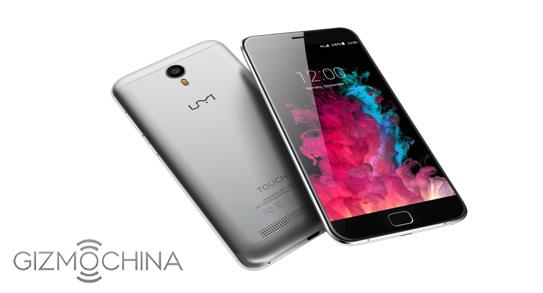 The UMI Touch has 13 M-pixel camera with quality Sony's Exmor R IMX328 sensor, support Panorama mode/ live 3D mode/ Gif mode / motion track mode.
While its frontal camera is a 5 M-pixel Hynix Hi553 with a flashing for better selfies.
5. Dual SIM dual standby, MicroSD support up to 128GB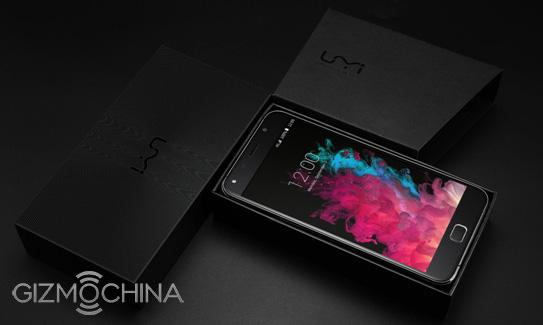 For those of us who like to shoot full-res photos, make home movies and install as many apps as we like, no amount of built-in storage is ever enough, so UMi TOUCH makes us very happy because it gives us 128 GB of extra storage.
For those who like to have two SIM cards, one for private and one for business, UMi TOUCH does not let us down because it gives us two slots for two different SIM cards!
6. Android 6.0 the latest from Google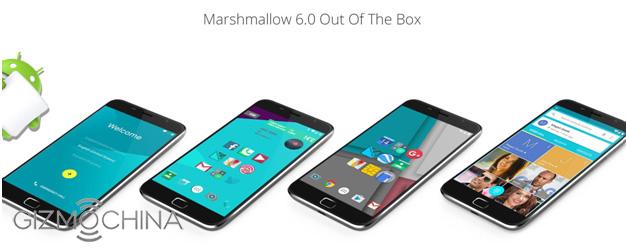 UMi TOUCH comes with Android 6.0 right out of the box. This is not it as the phone supports up to 5 different customs ROMs which is just as easy as one tap installation via ROOTJOY, a pc manager tool for all UMi smart phone developed by UMi.
7. Decent Price at $179.99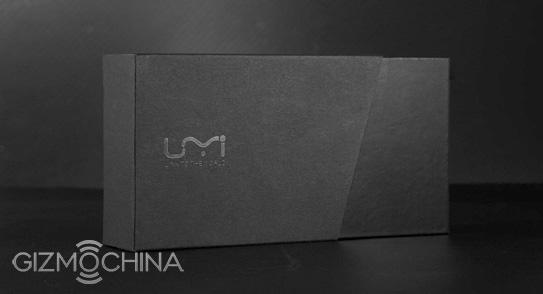 UMi TOUCH is arriving at the global market on 20 March. You can make a pre-order on a new smartphone in silver or dark grey color already with a nice extra – free delivery. The UMI Touch will be priced in retail just at USD 179.
Overall UMi TOUCH is a value for money smartphone as it comes with Octa-core CPU, 3GB RAM, 4000mAh big battery, premium metal unibody, ideal front fingerprint scanner, 128GB expandable memory, Sony camera and the latest Android 6.0. Not a bad device, for $179!
Learn more about the Umi Touch, please visit official site.
BUY LINKS: 
1. Coolicool ($146.99)
COUPON: CPA1003B ($3 OFF)
2. Geekbuying ($149.99)