Lightinthebox's 9th Anniversary Sale Kicks Off Today, Discounts On Phones & Other Gadgets
Lightinthebox is one of the top ranking Chinese resellers in the market right now and the e-commerce website turns 9 today. To celebrate this milestone, the company is keeping a sitewide sale of products ranging from tech to clothes. The site sells a lot of things, which includes smartphones and tablets, which we are all interested in.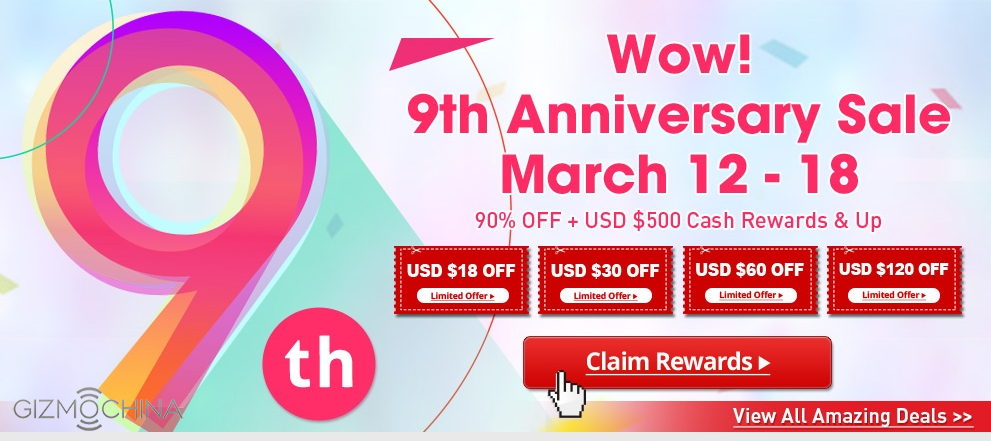 The seller has a lot of phones and tablets listed for discount during the sale, including products from big names like Xiaomi, Lenovo, LeTV etc. But there are products which are cheap as well from local Chinese makers like HOMTOM, OUKITEL, Allwinner etc. They have a separate deal section for phones and tablets which you can check out from here. There are deals on other tech products like smartwatches, 3D printers as well.
You have tablets that start at just $30 and smartphones ranging from $50 to even $600 (Mate 8). But in case you are interested in other products, there are things like quadcopters, work tools, shoes, bags, accessories, in short basically a bit of everything. The seller is offering cash rewards and coupons as well in many cases, which you can check out from their site.
You can check out the anniversary sale discounts and offers from the link given below.