Xiaomi Mi5 Review – The Beast of a Smartphone. For Less.
We have all waited for quite a while till Xiaomi, one of the largest smartphone makers in the world, releases a new flagship phone – Xiaomi Mi5. Learn more in the full review.
We wanted to say thanks to Giztop for sending Xiaomi Mi5 for a review.
Buy Xiaomi Mi 5 from Giztop
Xiaomi Mi5 Review: VIDEO REVIEW
Xiaomi Mi5 Review: UNBOXING

The phone comes in a colourful box and the contents of it include a charging brick, USB type C cable, SIM ejector pin and some documentation.
Xiaomi Mi5 Review: SPECS
| | |
| --- | --- |
| Display | 5.15″ 1080p (Full-HD) |
| Processor | Qualcomm MSM8996 Snapdragon 820, 64-bit, octa-core (up to 1.8GHz (standart edition)) |
| RAM | 3GB |
| Camera | 4MP Front/16MP Back |
| Connectivity | Bluetooth, 3G, 4G, GPS, WIFI, GSM,EDGE, GPRS, UMTS, HSPA, HSPA+, dual-SIM, NFC |
| Battery | 3.000 mAh (non-removable) |
| Dimensions | 14.650 x 7.130 x 0.750 cm / 5.76 x 2.80 x 0.29 inches |
| OS | MIUI 7.2 (built on top of Android 6.0) |
| Storage | 32GB (no microSD card slot) |
Xiaomi Mi5 Review: DESIGN and DISPLAY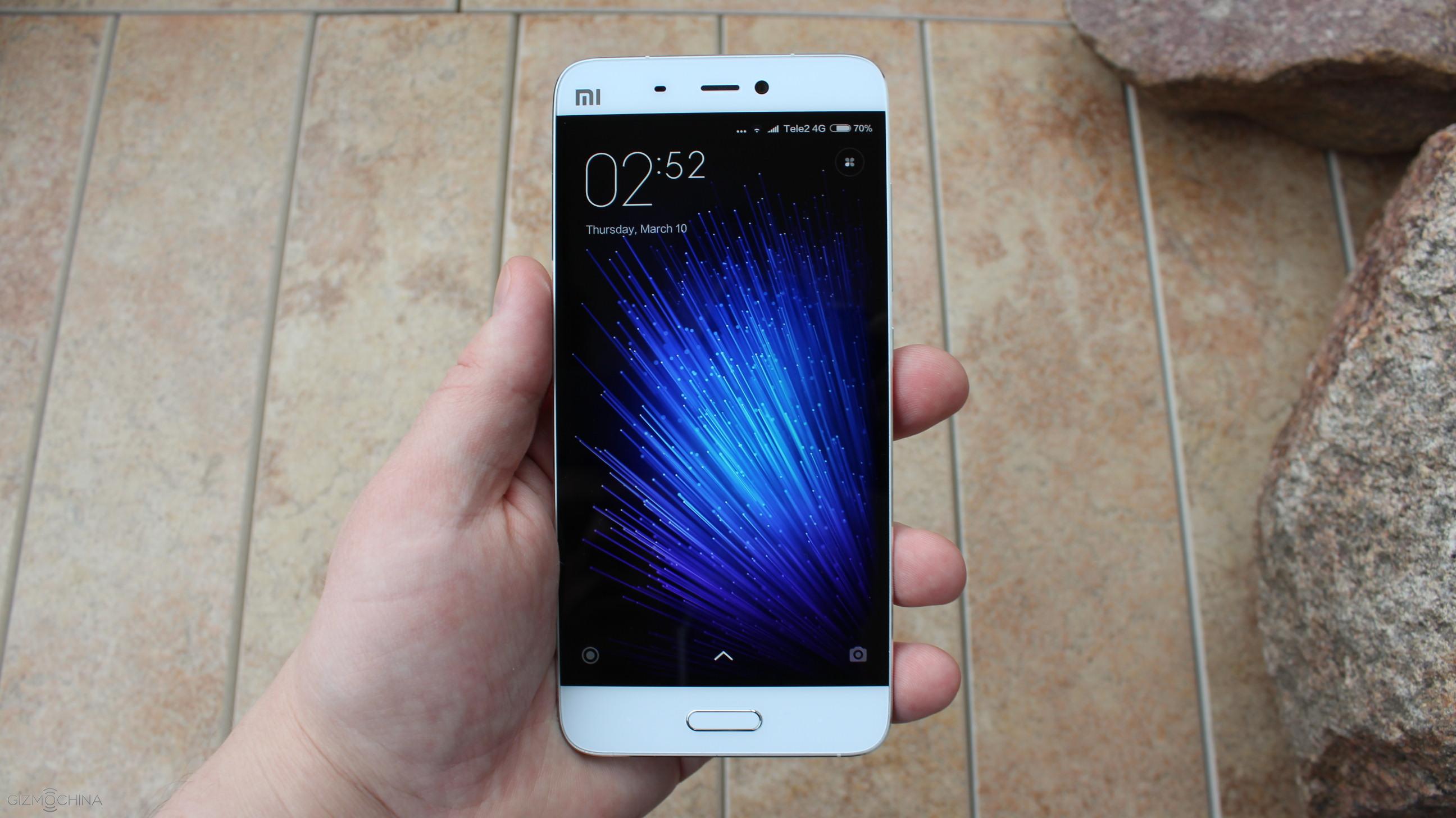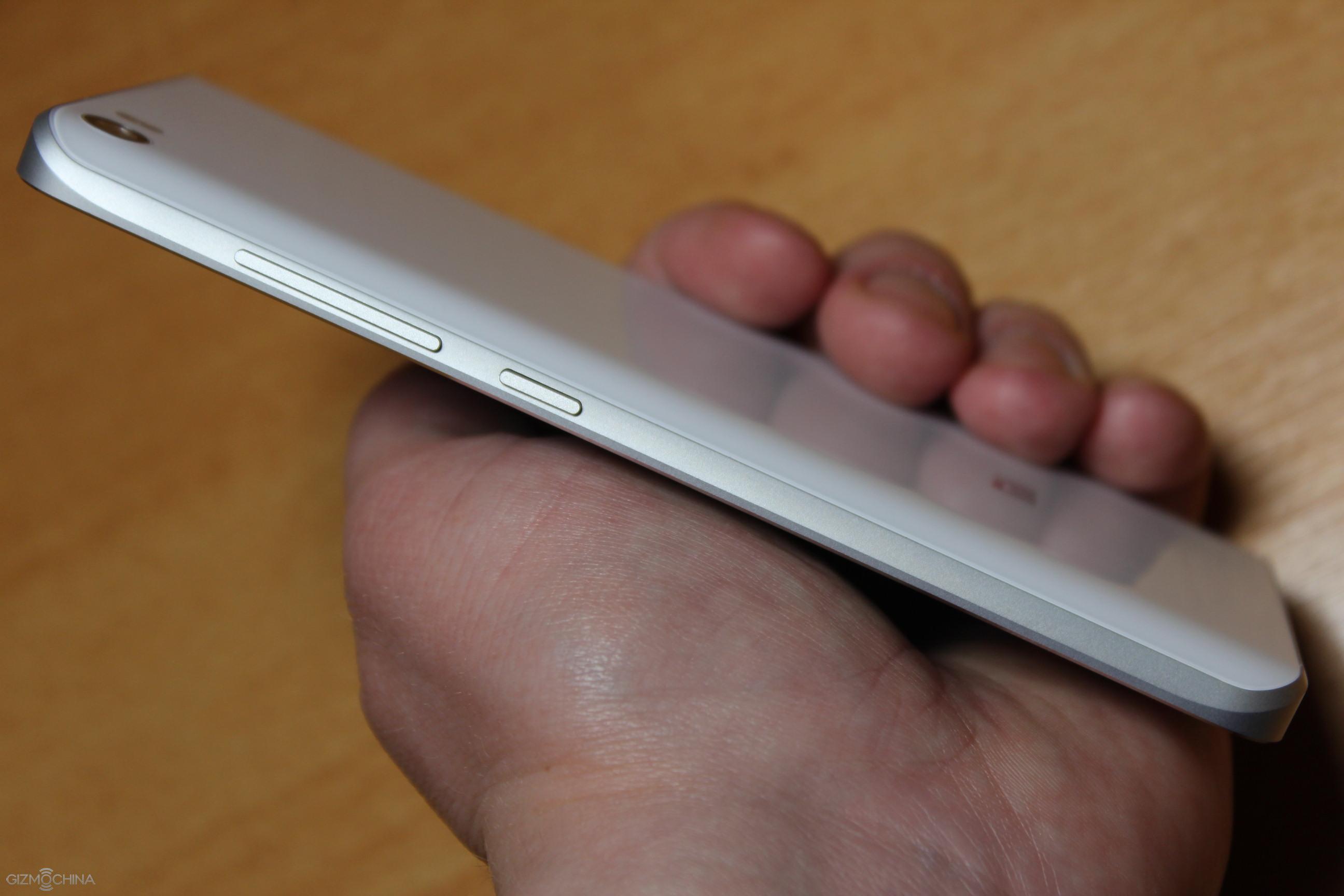 The Xiaomi Mi5 is a beautiful and well crafted device, and you will notice that as soon as you pick it up. One of the main highlights is a curved glass panel on the back. It not only looks great but also helps with the grip. 
The metal frame, which is also curved on each side of the phone, goes around the device and it adds a lot of premium look and feel.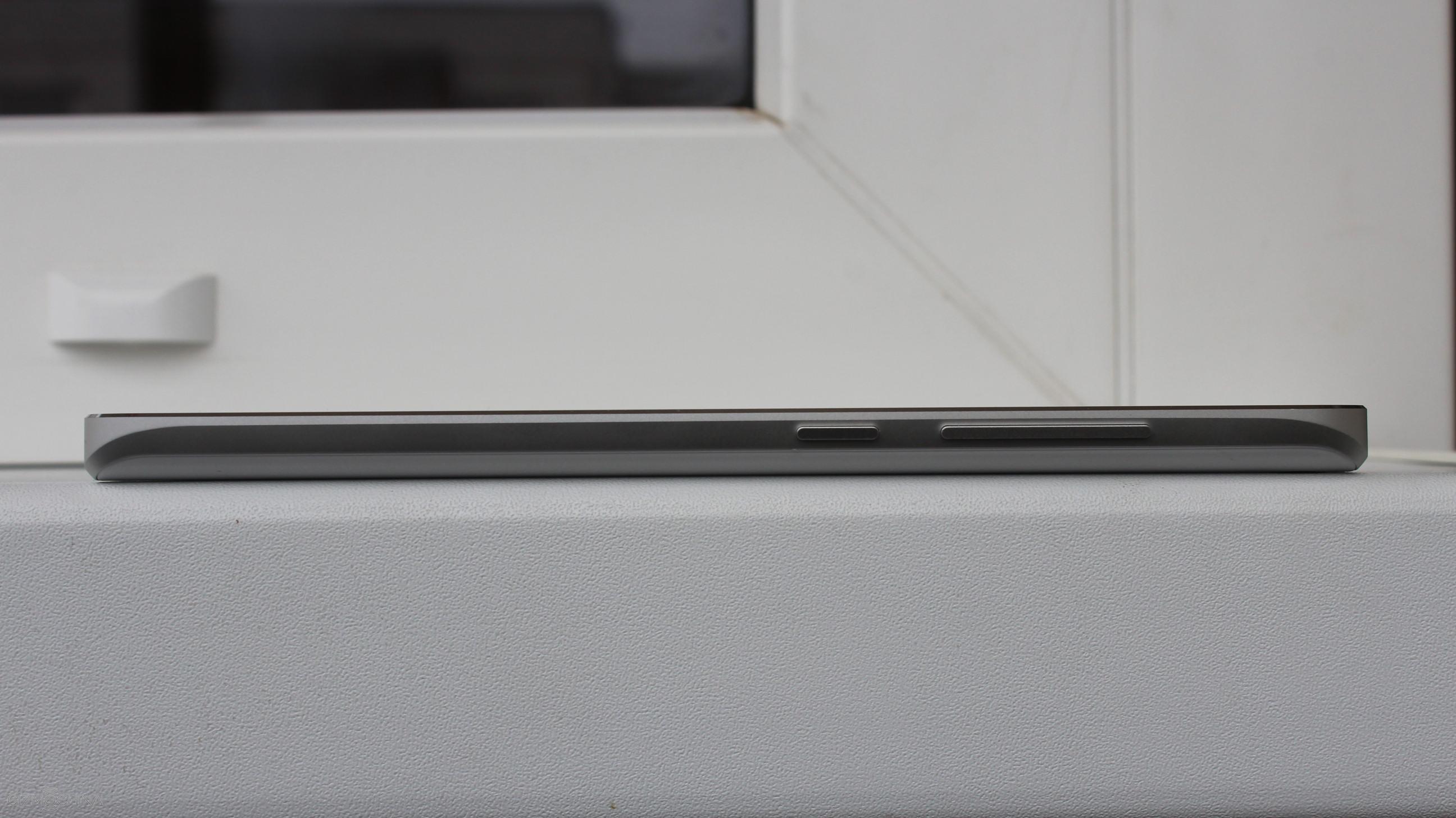 The usual buttons are on the right and they are very tactile. However, I found the power button to be rattling a little.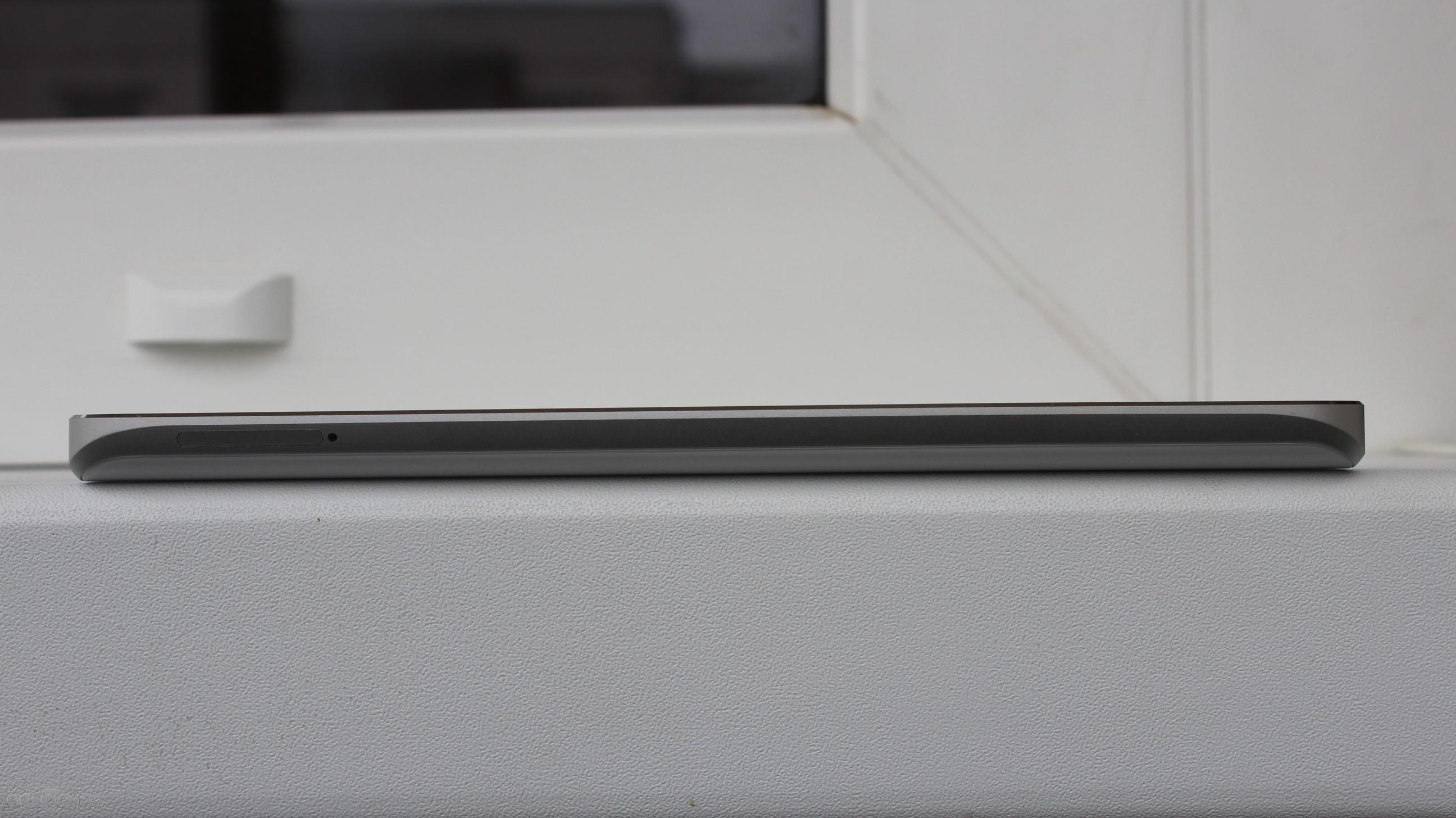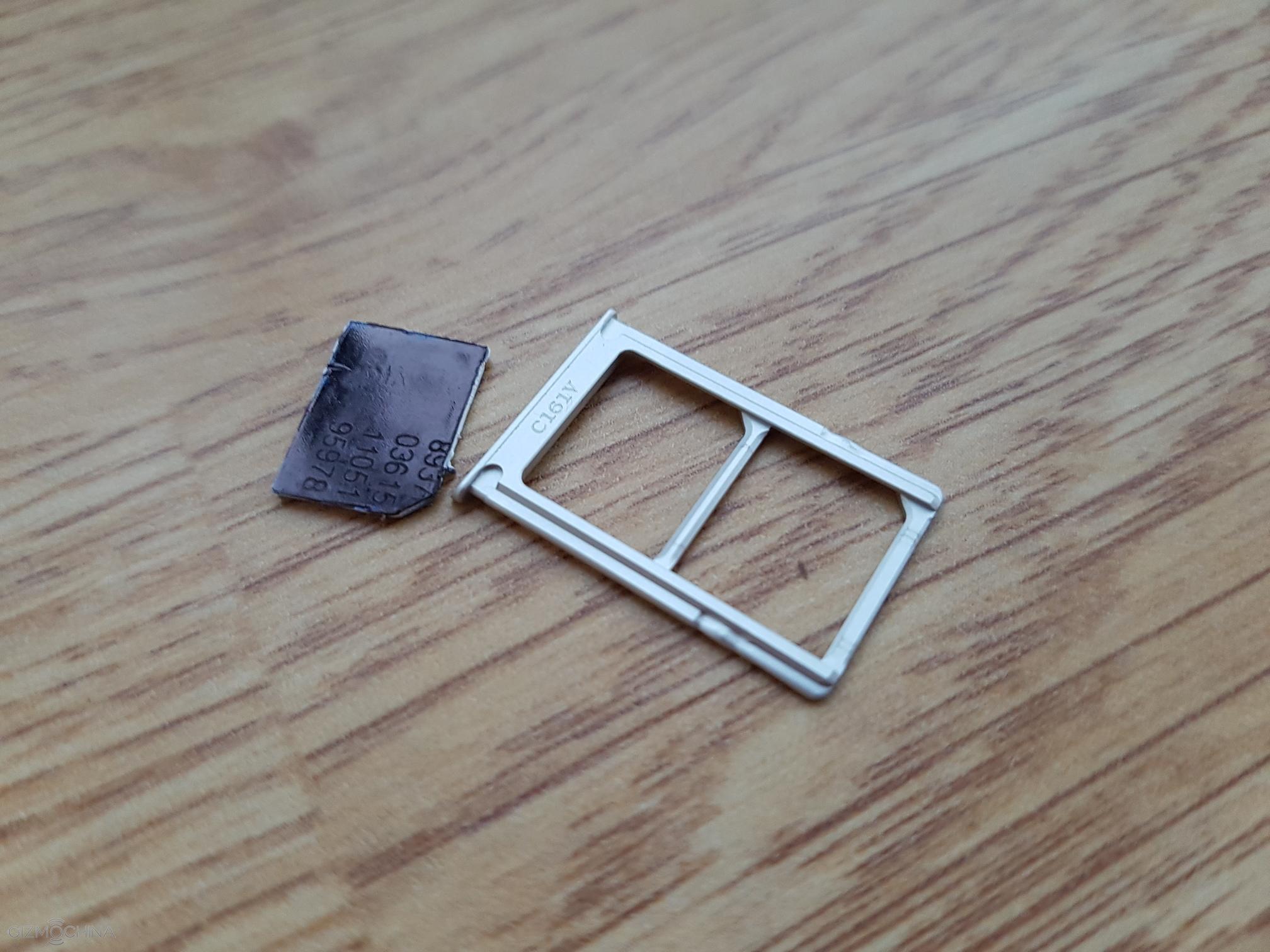 The dual nano SIM card slot is on the left. Unfortunately, Xiaomi Mi5 does not have microSD card slot.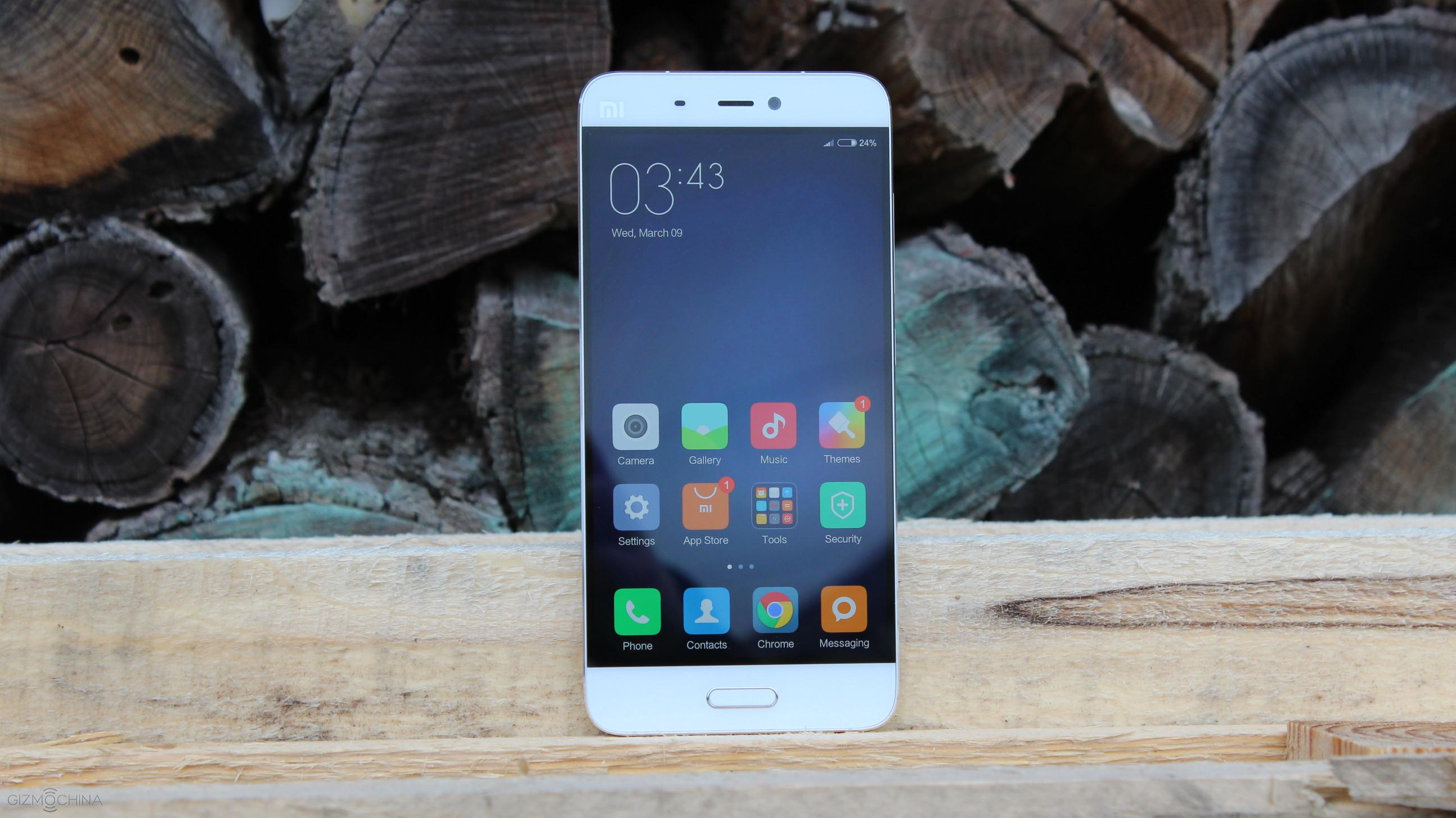 We have a 5.15" 1080p display. Xiaomi decided to stick with full-HD display and that's ok for me, because the panel is bright, sharp, it has great viewing angles, colours and it is a very high quality display overall.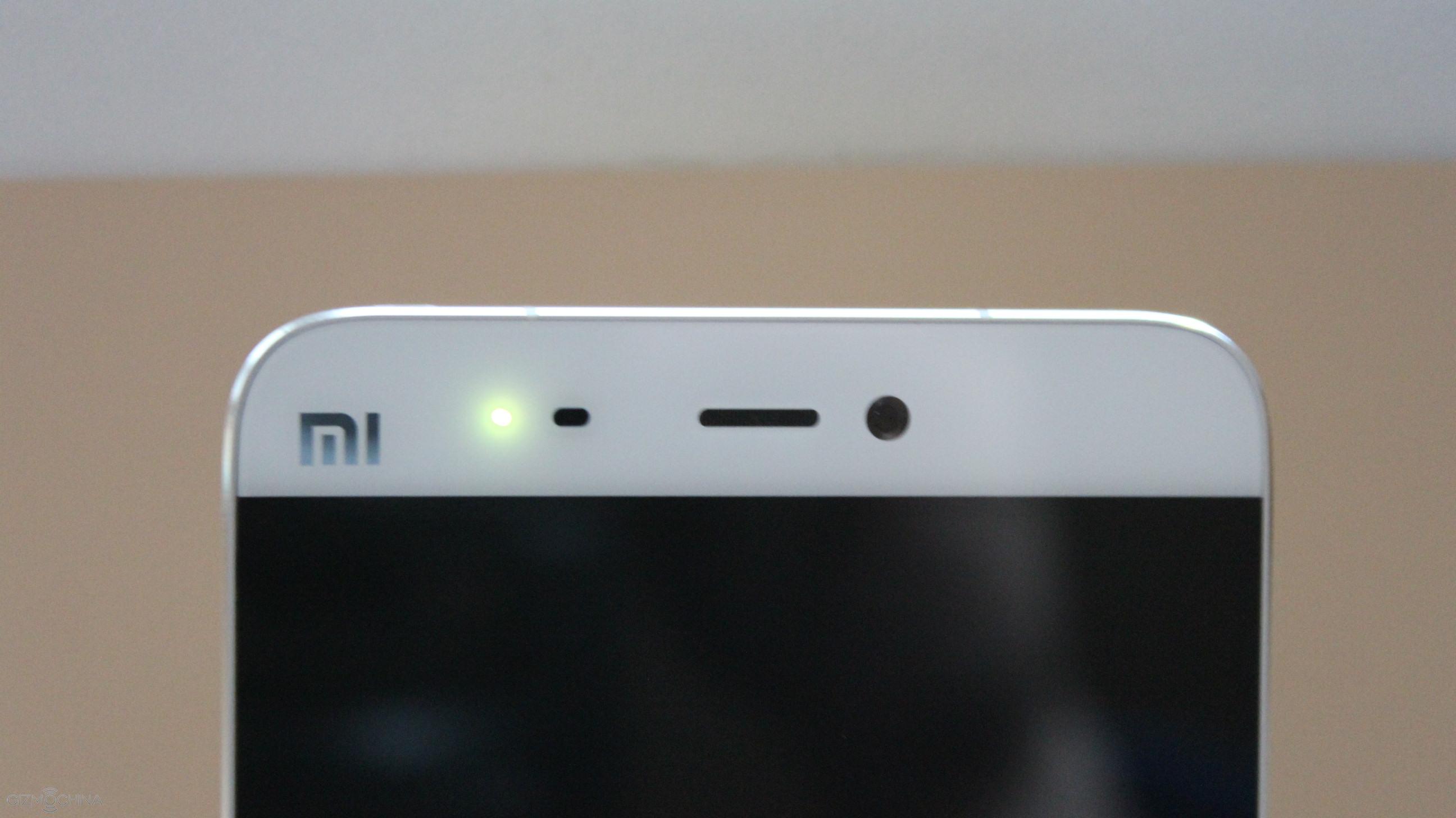 The front camera has 4MP or ultra pixels we should say. Besides some other usual stuff, we have a notification LED light, which can be highly customised as on the majority of Xiaomi phones.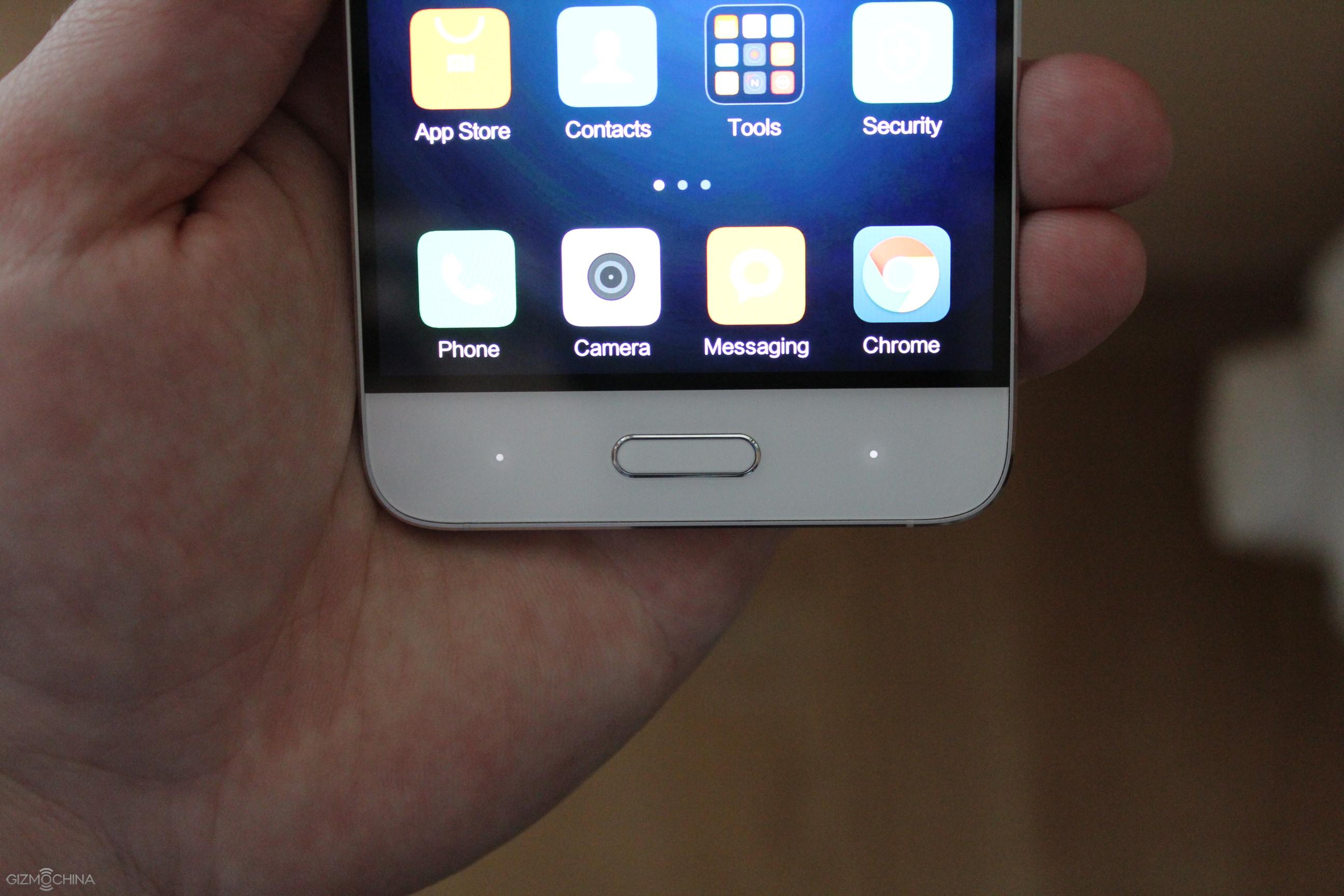 On the bottom, we have nicely backlit capacitive buttons and the for the first time on any Xiaomi phone, we have a physical home button, which also doubles as a fingerprint scanner. A great feature is that the home button can be also just tapped but not necessarily physically pressed. 



The scanner is fast and accurate but it does not work straight from the standby mode meaning that you should press home or power button first.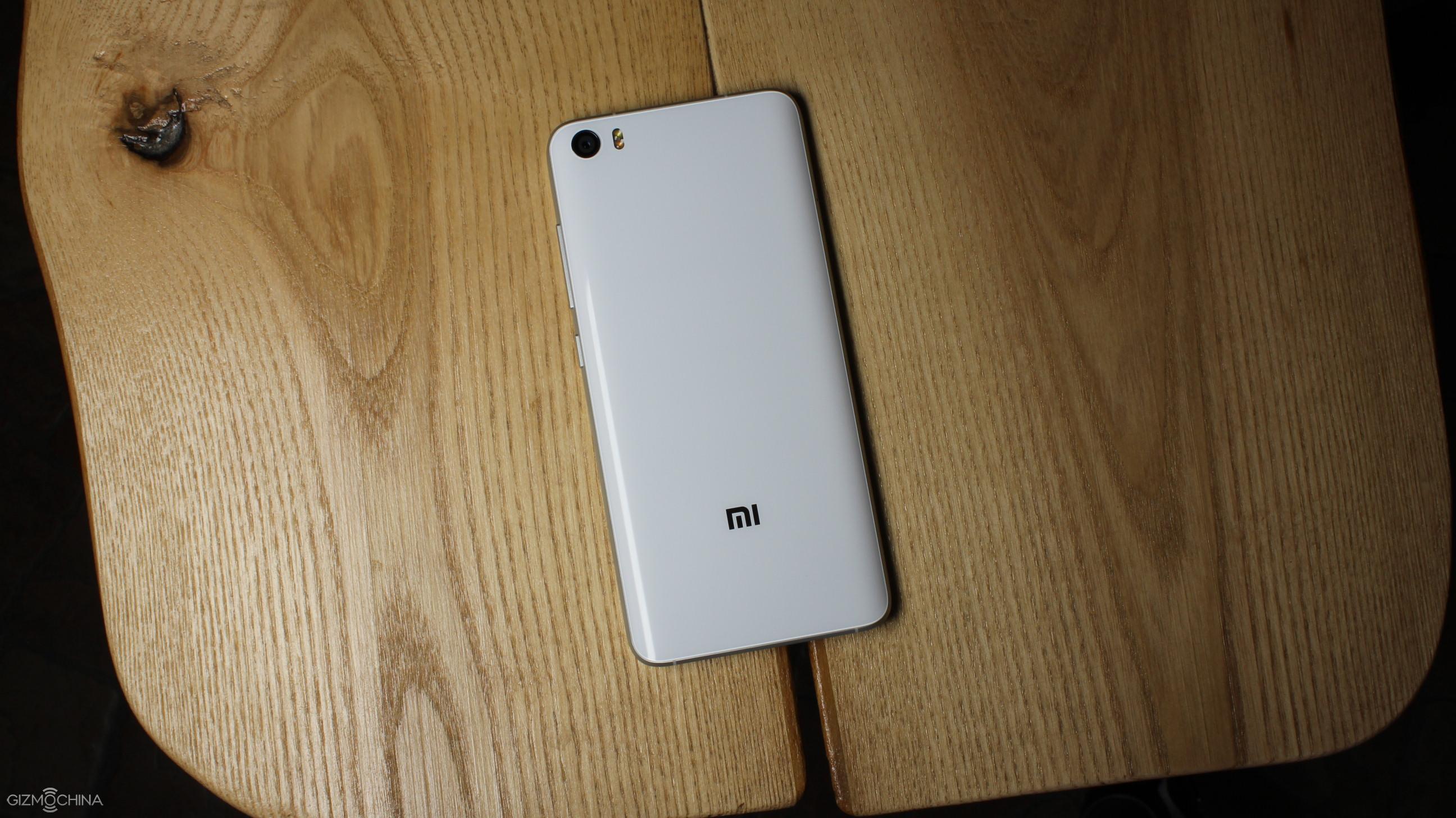 The backplate is nice to look at but it is a huge fingerprint magnet.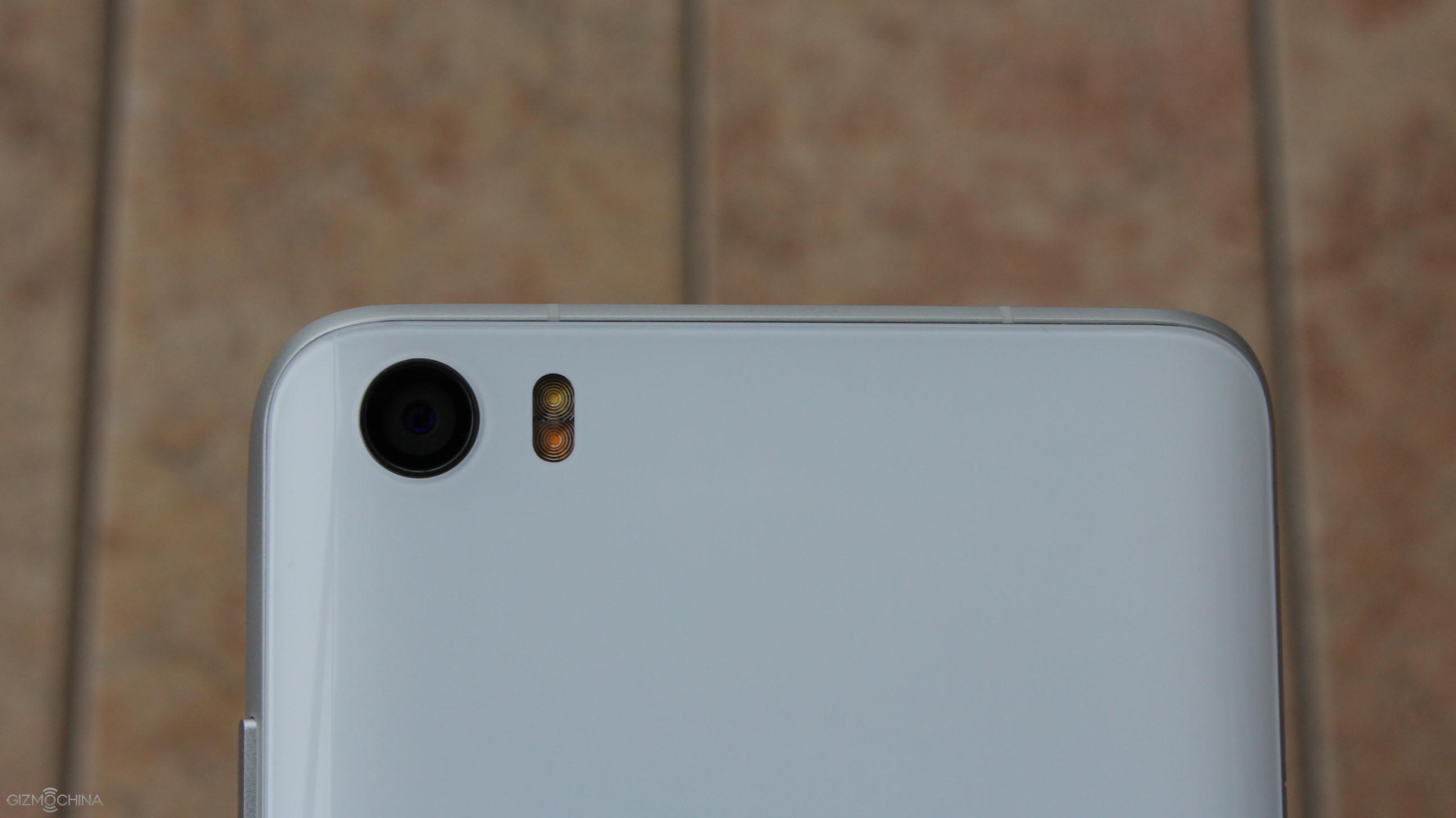 As for camera, we have a 16MP shooter with f/2.0 aperture, OIS, PDAF and dual tone dual-LED flash.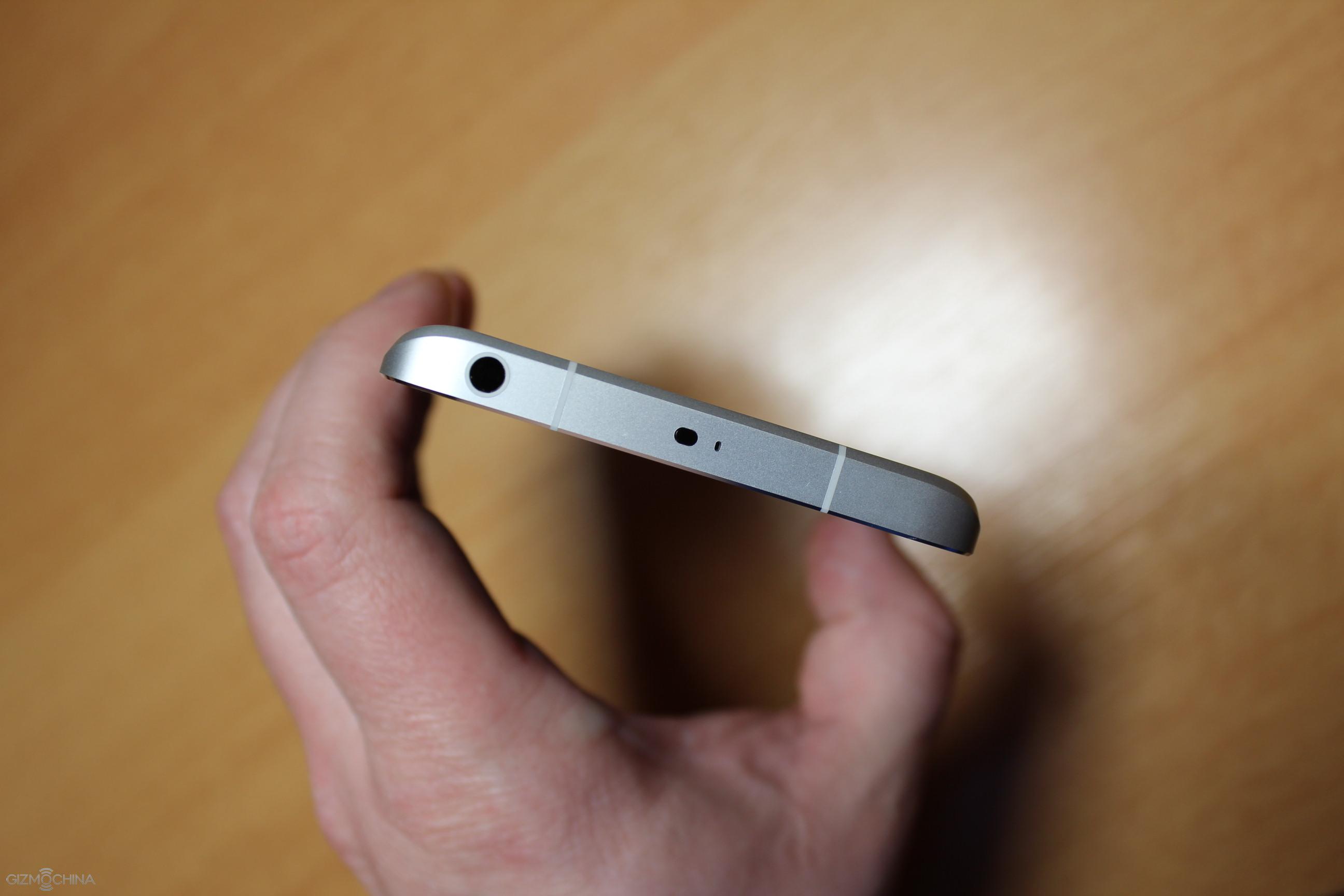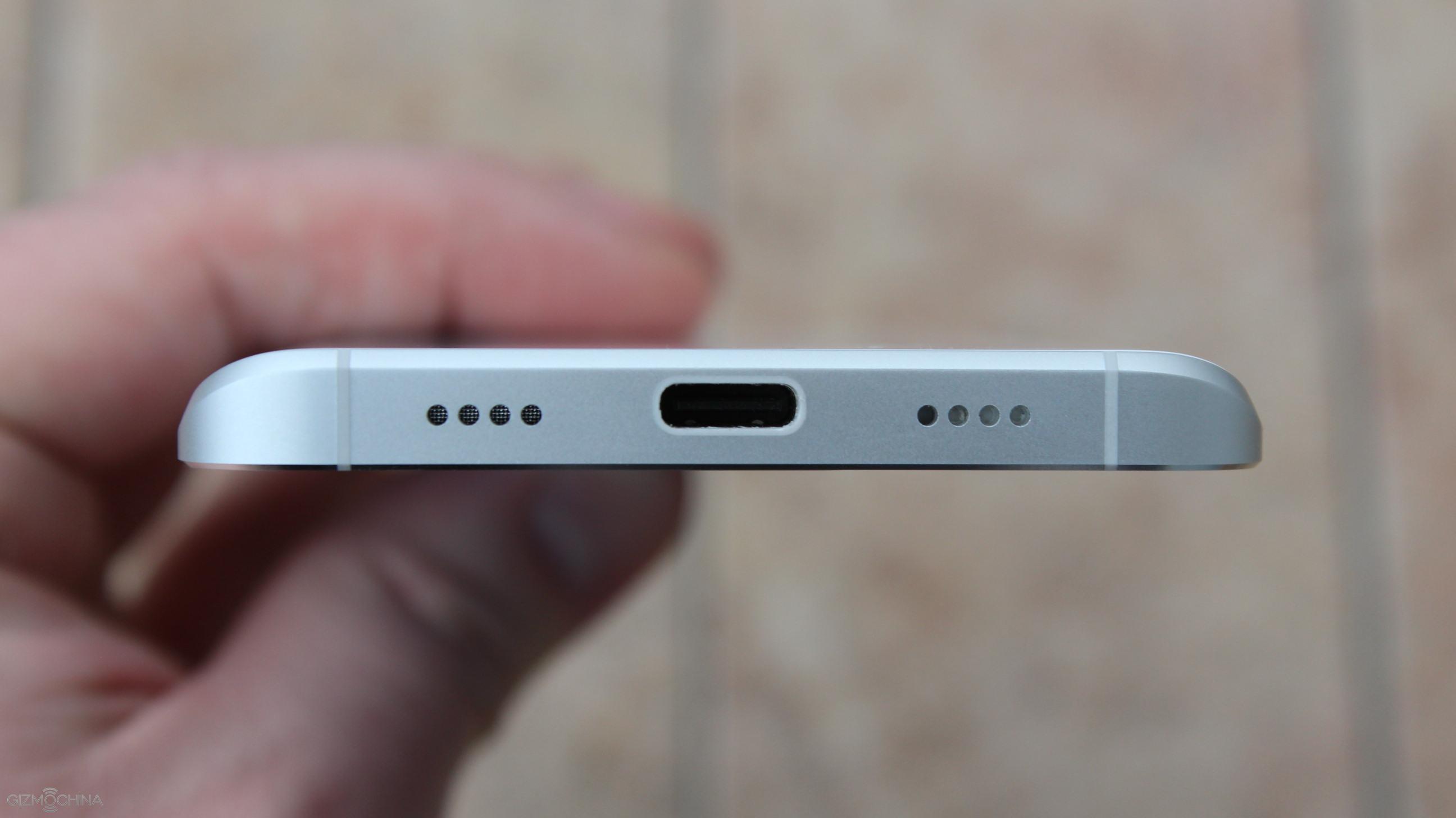 On the top we have a headset jack and the IR blaster to control the TV or other devices. On the bottom we have a mic, loudspeaker and the USB type C port. 
Overall, the phone looks great, feels like an expensive device and it sits comfortably in the hand. The only shortcoming is a slightly rattling power button but it is far from the deal breaker. 
Xiaomi Mi5 Review: USER INTERFACE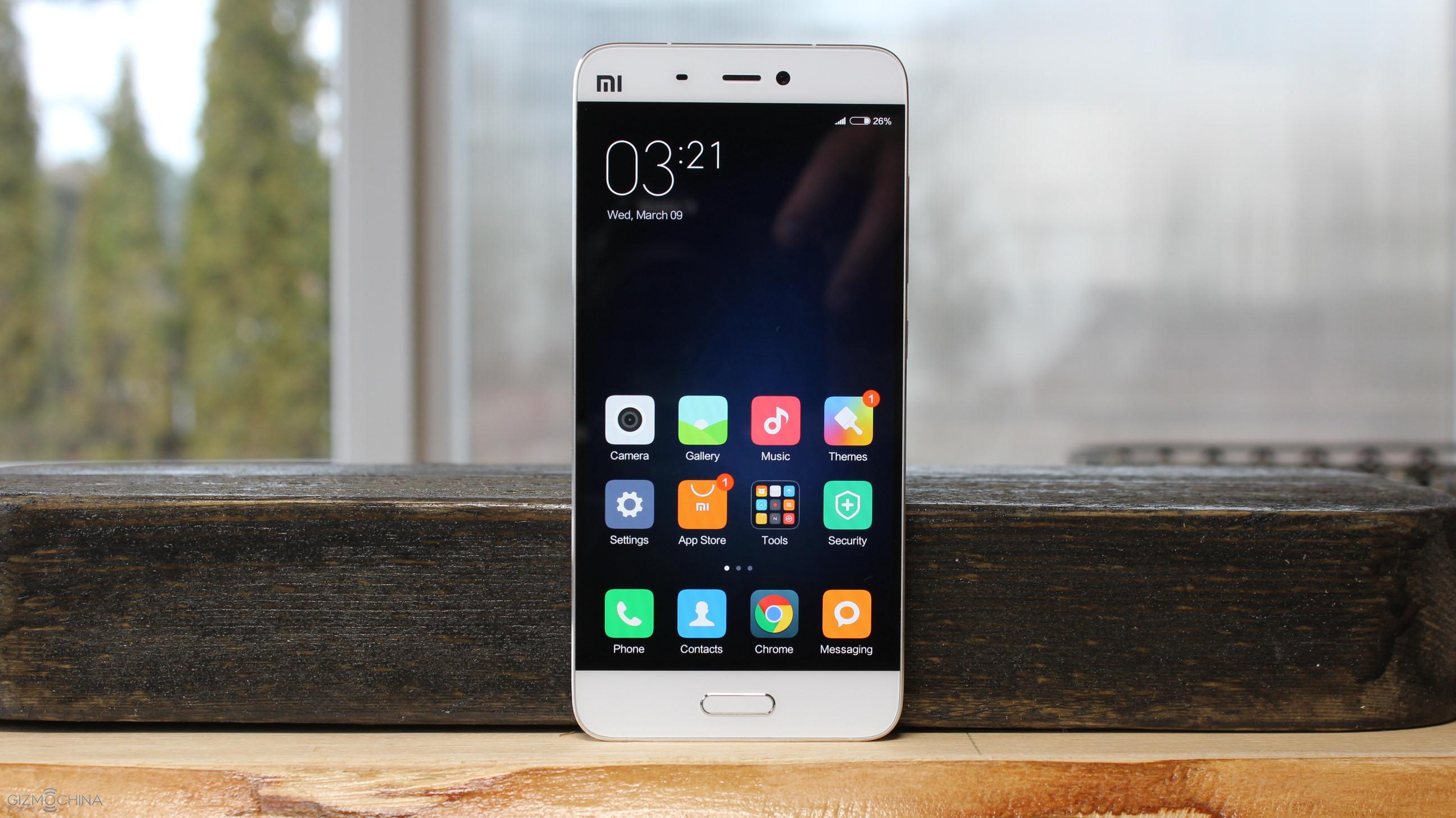 Xiaomi Mi5 ships with the MIUI 7.2, which is built on top of Android 6.0. 
You have to keep in mind that the phone is still running on an early software build. In fact, I received 3 huge software updates in the last 5 days and that means that Xiaomi is working hard to fix any bug it finds. 









If you are familiar with the MIUI, you will feel right at home as there are no major changes.  All the apps sit on the home screens, you have your notification shade and quick settings toggles, which can be customised. The multitasking window has been improved. It now shows the preview of the app, not just an icon as it used to be.



We have quite a few built-in apps. Some of them are great but others are just a bloatware but they can be easily removed.  





The Xiaomi Mi5 can be highly customised. You can choose from a ton of wallpapers, a huge variety of themes, fonts, assign different tasks to capacitive buttons and do other things to make the phone look your own. 
It's worth mentioning that the phone has around 26GB of user available storage and the RAM management seems to be pretty good. 






Most importantly, the UI is running fast and fluid. I didn't have a single hiccup or lag and I'm really happy with the performance. However, I noticed that Google Chrome loads pages really slowly in comparison to the built-in browser. Anyway, I hope this will be fixed with the software update soon. 
Xiaomi Mi5 Review: BENCHMARKS





Xiaomi Mi5 Review: HARDWARE and PERFORMANCE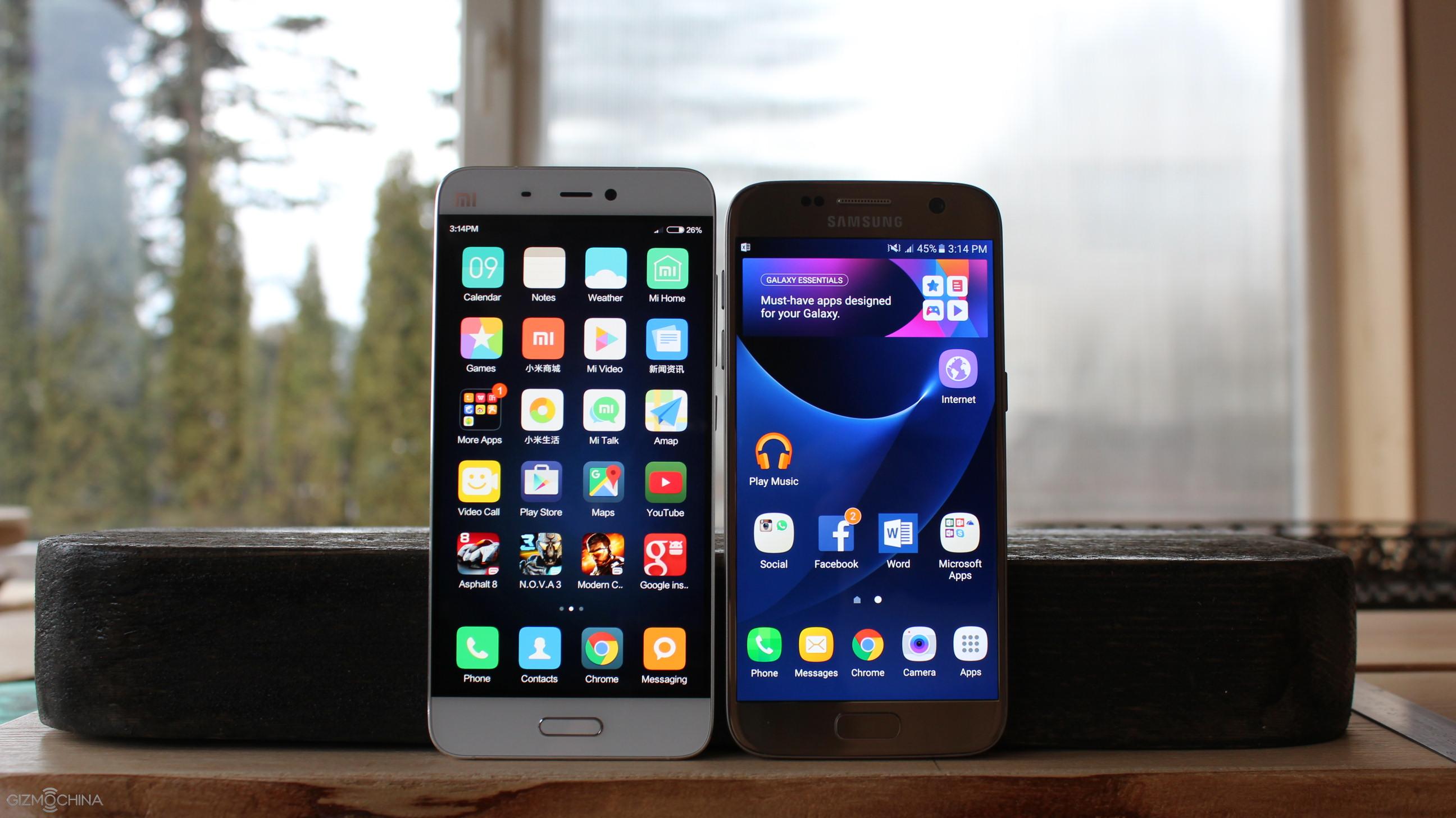 When it comes to sheer power, the Xiaomi Mi5 has top-shelf specs. I have a standard version of the phone meaning that it has a Snapdragon 820 chip with the clock speeds of 1.8GHz, 3GB of RAM and 32GB of storage, which is, however, non-expandable. 















I spent quite a lot of time playing Asphalt 8, Nova 3 and Modern Combat 5 and I can tell you that the phone handles all the games very well and the graphics look stunning.
However, the device gets a little warm quite fast but it does not overheat and that's the most important thing.
Xiaomi Mi5 Review: MULTIMEDIA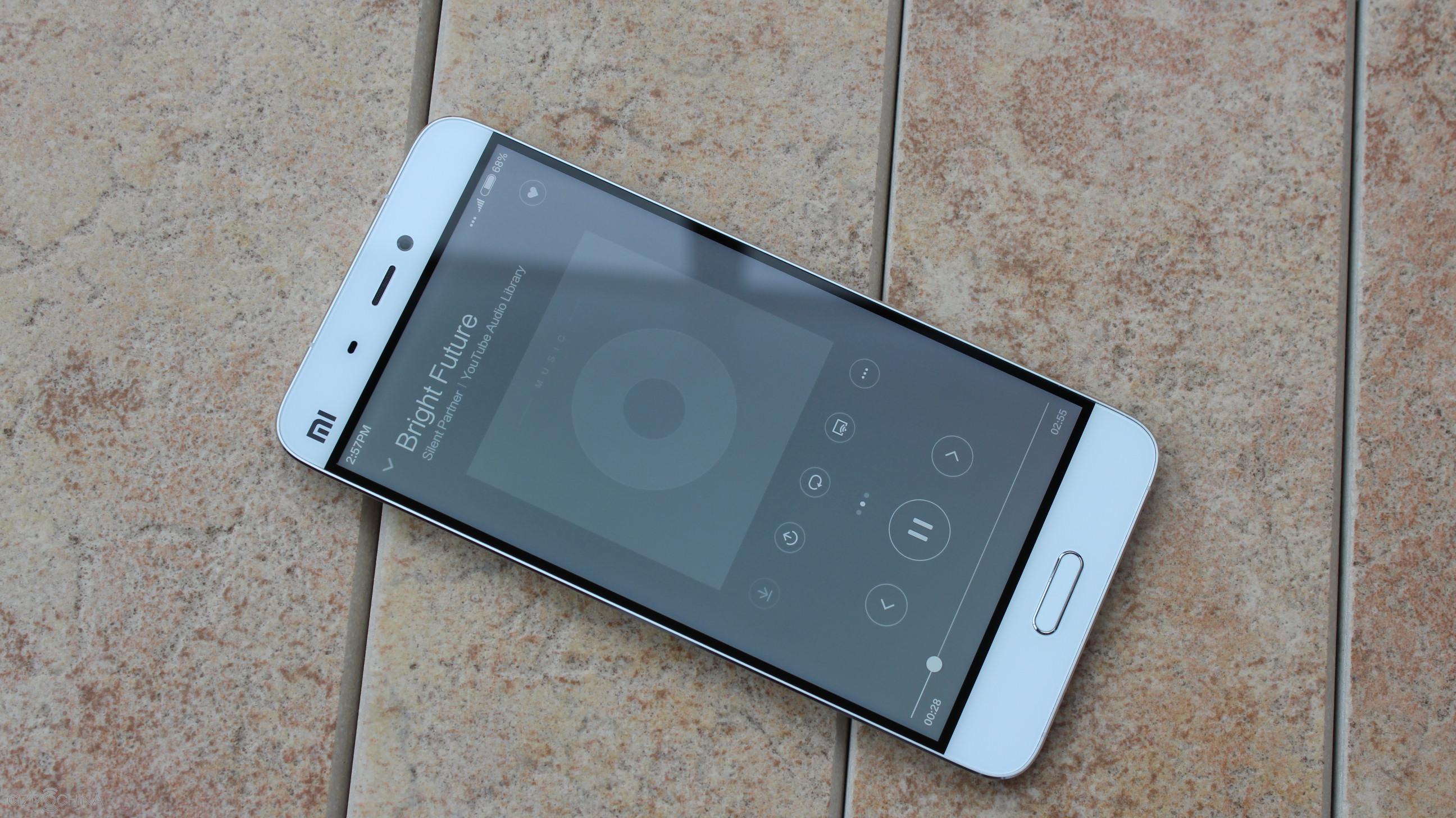 The sound via earphones is very good. It crisp and clear,  and the volume output is very loud that I could not listen to music for a long time at the highest volume setting. 
The loudspeaker is pretty good too. It is loud and the audio is clear. However, I would love to hear a little bit more depth.
Xiaomi Mi5 Review: CAMERA






When it comes to the camera app, we have a familiar fast and responsive user interface. The shutter, as well as the focus speeds, are fast too.
We have some shooting modes and just to name a few, there is a manual mode if you don't like the auto and the fish-eye lens mode if you feel creative.
Xiaomi Mi5 Review: IMAGE QUALITY














When it comes to the actual image quality, it is really good. The daylight images have plenty of detail, the colours look natural, dynamic range is usually handled well and the contrast levels are decent.



















The indoor shots taken in dim environments have less detail and more noise but still look good. Well, I had a few blurry shots but the lighting was really poor.




















The night shots look pretty good too. I took all the pictures side by side with the Galaxy S7 and obviously, they don't look that good but knowing the fact that the Xiaomi Mi5 costs half the price, the night image quality is really good.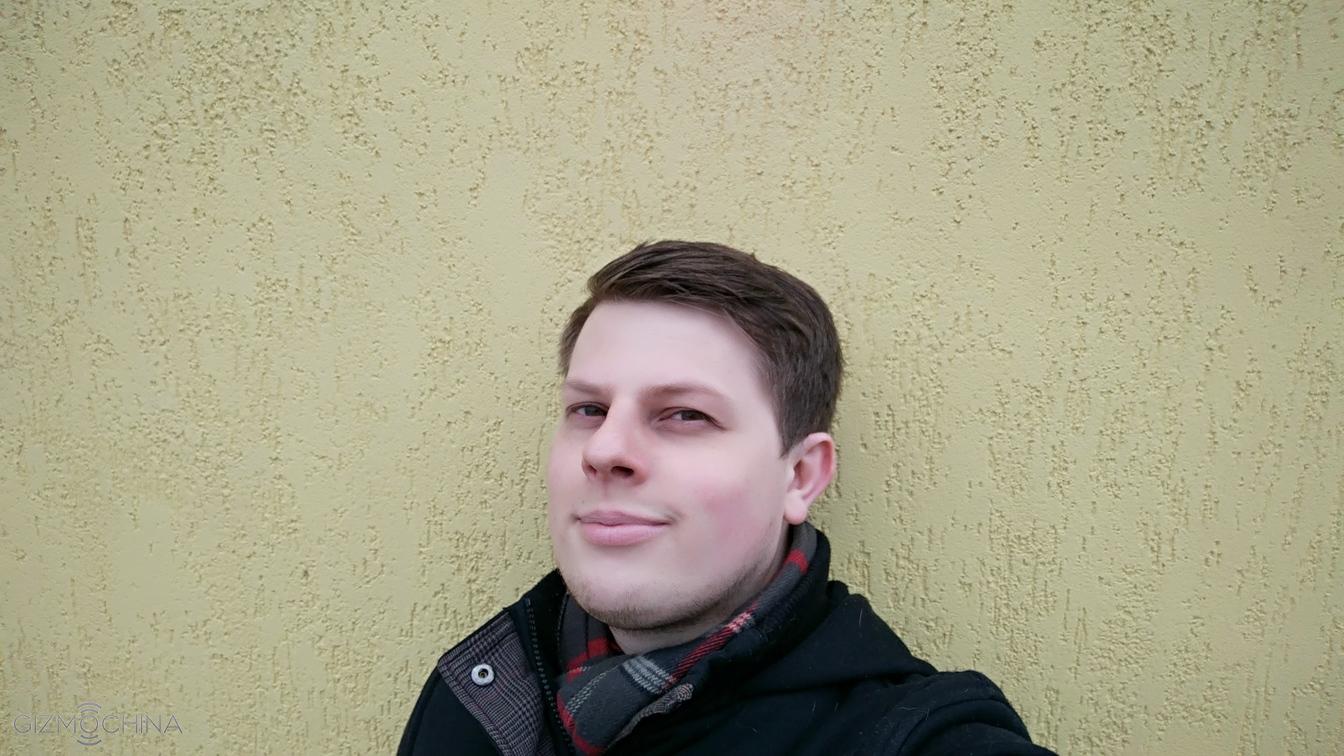 As for selfies, the pictures look great and it will be more than enough for social media. 
The 4k video has lots of resolved detail and it looks quite sharp. However, the footage looks quite shaky despite OIS and the continuous auto-focus could be more graceful at times. Same can be said about the 1080p video. Another shortcoming is that the audio quality could be better and sometimes the audio sounds a little bit distorted. See a video review for the video sample.
Xiaomi Mi5 Review: CONNECTIVITY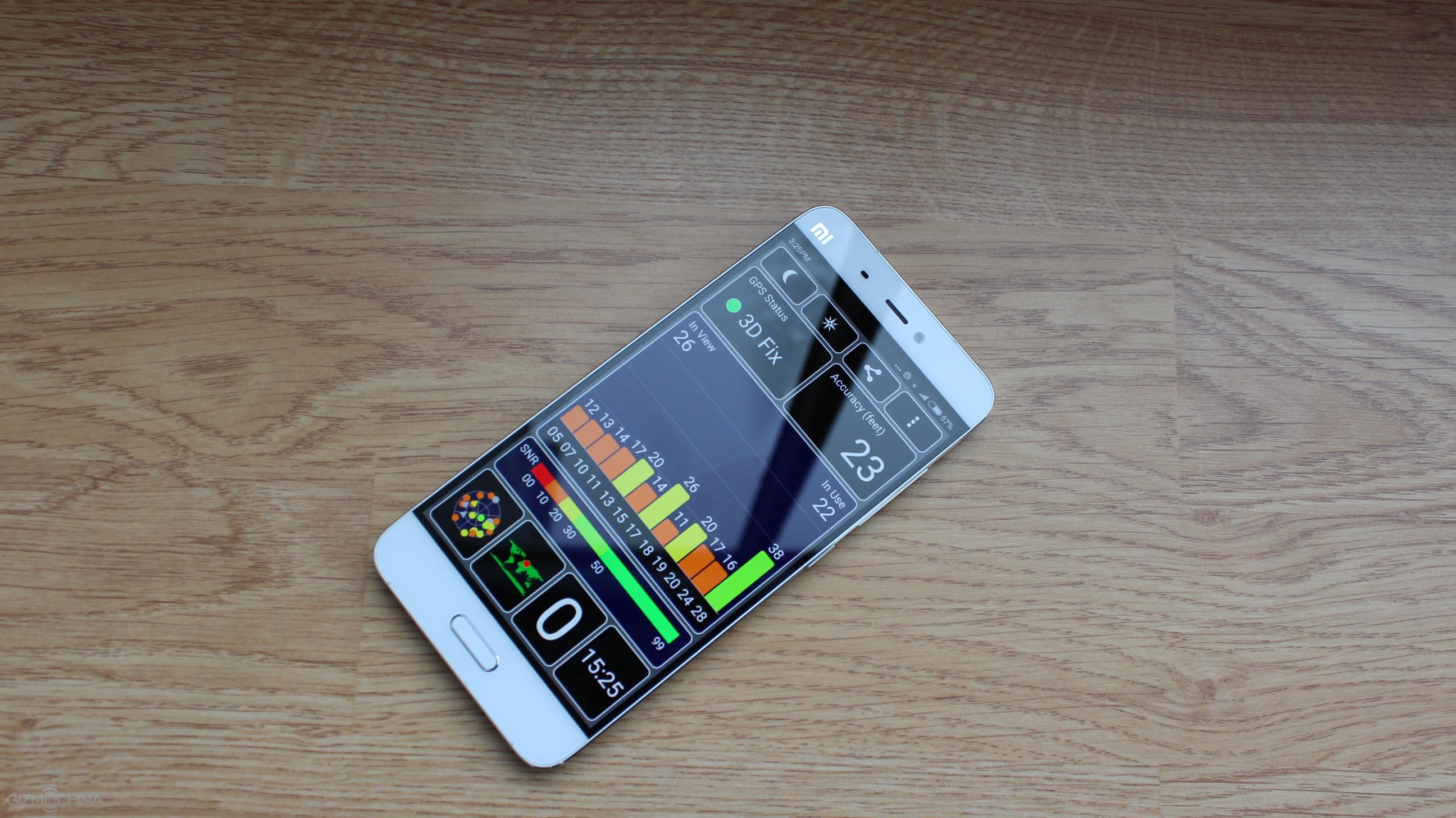 All the connecitivity options work fine. The 2.4GHz or 5GHz wifi is working fine, Bluetooth connection is good and the GPS is fast and accurate. Also, the signal reception is great. However, the earpiece could be slightly louder.
Xiaomi Mi5 Review: BATTERY LIFE
The 3000mAh battery performs okay. I used the Xiaomi Mi5 with auto-brightness feature on and I can't say that my usage involved a lot of demanding tasks. 











I could reach just over 4 hours of SOT while mainly browsing the web, making calls, checking social media and taking pictures.
I believe it is still possible that we will see a slight improvement with the future software updates and I would love to see at least 5 hours of SOT on this phone.
A great thing is that the Mi5 supports Qualcomm's Quick Charge 3.0. I could fully charge the phone in 1 h 15 min.
Also, the phone takes little power on standby. In my test it used just 1% of power in 7 hours with the wifi off and all the apps closed.
Xiaomi Mi5 Review: CONCLUSIONS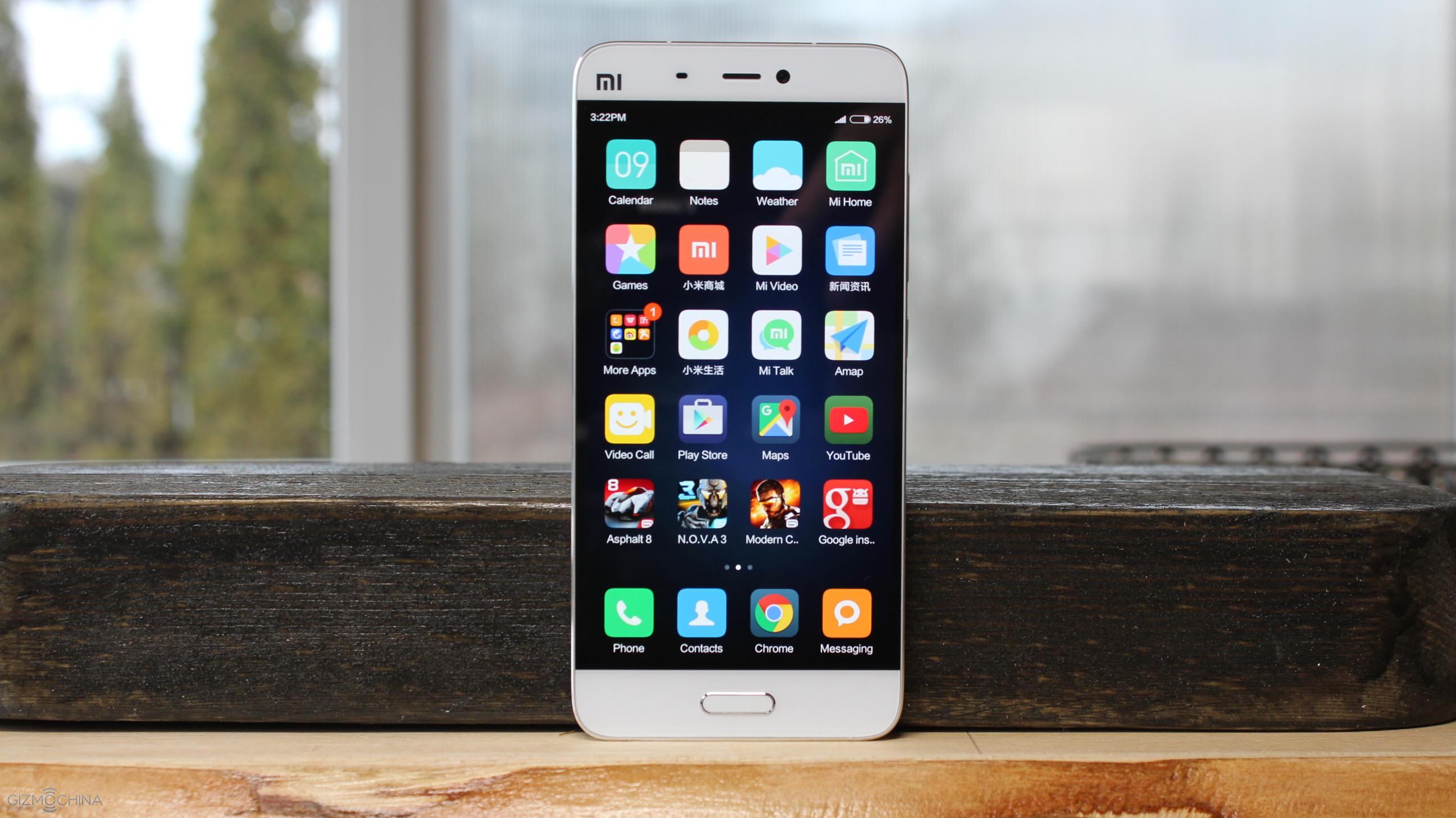 So, there you have it, the latest and greatest from Xiaomi. 
The Mi5 is a fantastic device and it offers quite a lot of flagship-grade quality features for a lower price. It all starts with a beautiful design and great build quality despite a bit rattling power button. Also, the display is near excellent, the UI has tons of features but it is still running fast and the 3D gaming performance is great.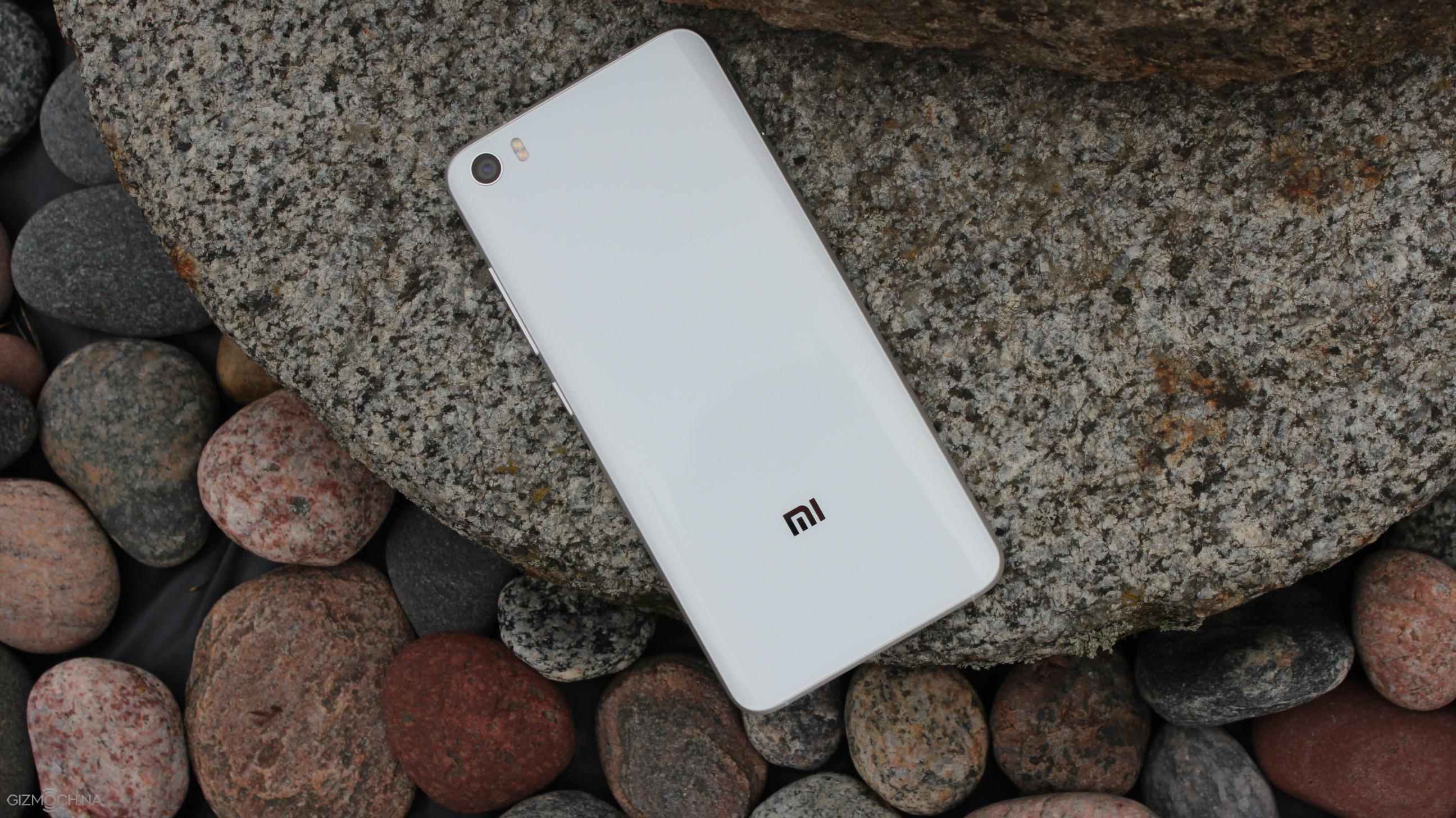 In addition, we have a really good camera, which is very hard to beat in this range.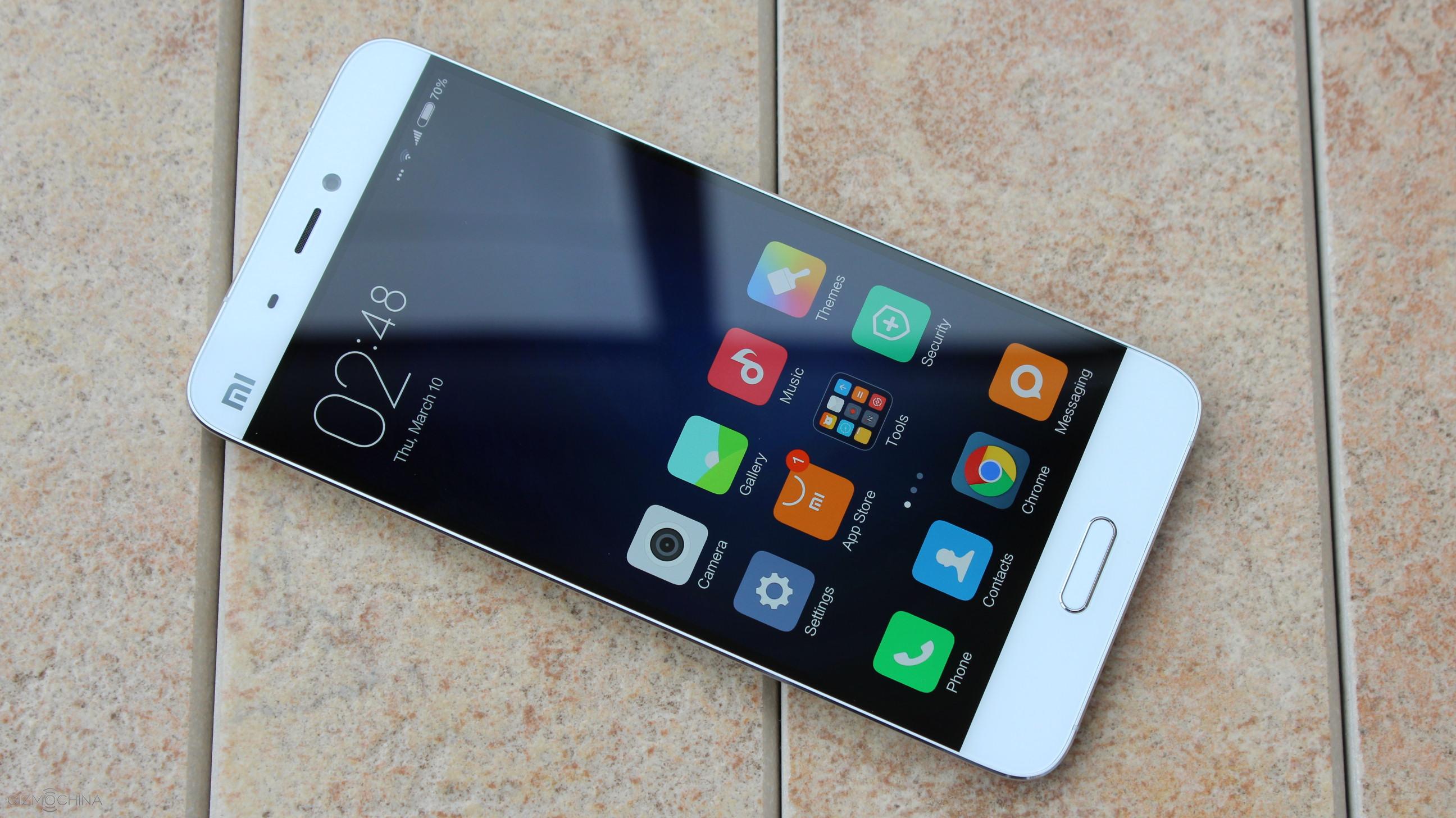 On the other hand, you have to keep in mind that the phone is currently released in the Chinese market only. Side-loading Google services is not an issue but you will still have some Chinese aspects left in the phone. In addition, make sure to check the 4G compatibility in your region.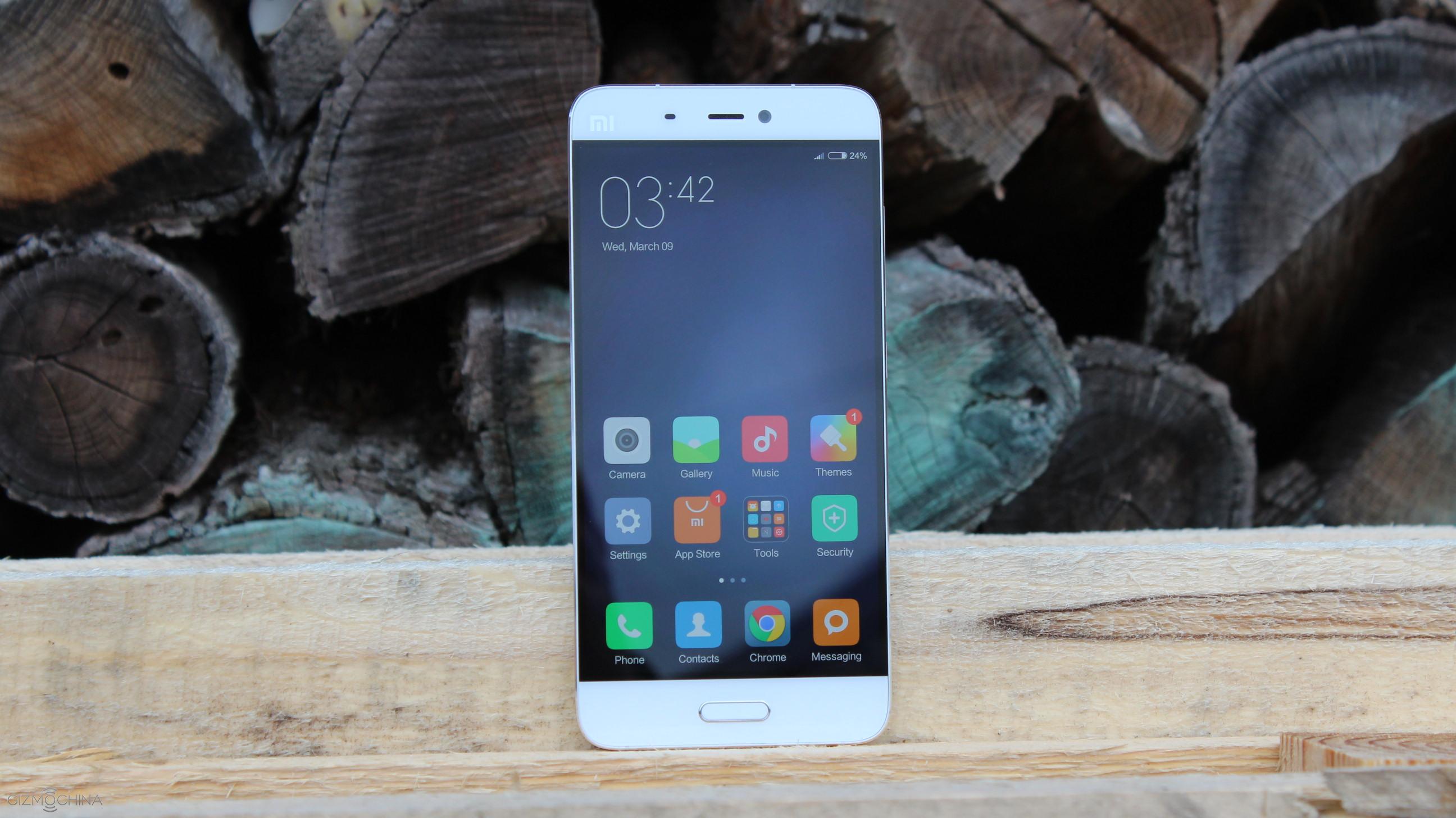 Another shortcoming is that the fingerprint scanner does not work straight from the standby mode. Last but not least, the battery life is good but it could be slightly better.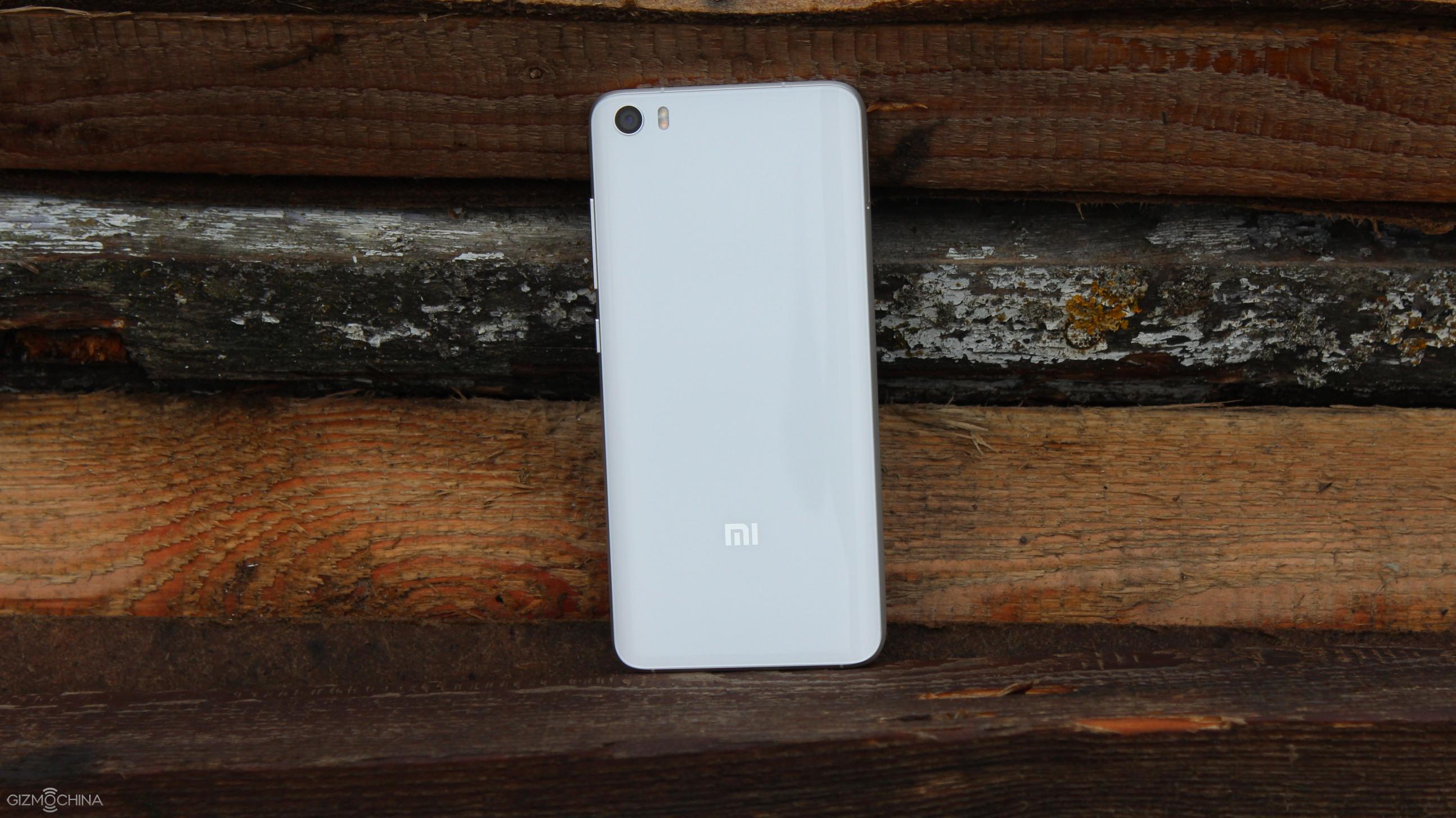 At the end of the day, the Xiaomi Mi5 still runs on an early software build and we all know how much of a difference that makes. Still, the Xiaomi Mi5 can be easily recommended for those who are looking for a top-shelf phone, which does most of the things very well but it will not break your bank. 
Purchase link: Buy Xiaomi Mi 5 from Giztop