Cubot Is Looking For Someone To Design Its Mascot, Winner Gets Free Cubot Phones For A Year
The Chinese smartphone manufacturer Cubot is looking for someone who can design a mascot. In this regard, Cubot is asking its fans to submit a few entries to the company. So, if you are a bit creative with innovative ideas for a mascot, read on.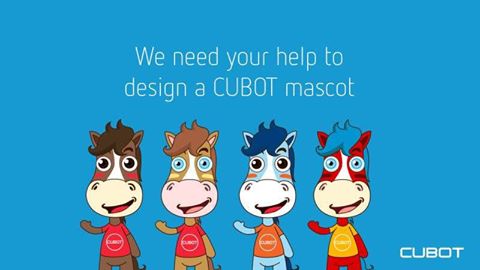 Cubot is offering a year of Cubot smartphones for free for the best mascot design. So, you could be the first to experience all Cubot smartphones and can be a tester for the company. You can even make suggestions for improvements or features in a product.
Apart from the best design award, there are 5 Good Design Awards, and if your design is selected for this award, you will win a Cubot S500 smartphone. Finally, 50 lucky winners who will like the Cubot Facebook page and the post will get the Cubot mascot.
To clarify, the company is in the lookout for a mascot and not a logo. So, it needs to some kind of an animal or anything that can represent the company in addition to its logo. Cubot has told us that the company prefers a horse as the mascot since it stands for independence, endurance, strength and positive attitude. However, the company is also open to other animals as the mascot. So, if you have some other animal in mind which can be a creative mascot, then that will do as well. But, it will have to be unique and innovative.
Whatever you submit, make sure that the design is cute, smart, professional and can somehow portray the company's image positively.
Check out more details from the company's official facebook page.