Xiaomi Mi Router 3 With Four Antenna Design Announced For 149 Yuan ($23)
Xiaomi had teased the release of its Mi Router 3 version a few days back. As promised, the company officially released the new smart router via its official weibo page earlier today. This is one of the many smart home products that the company has announced / will announce this week.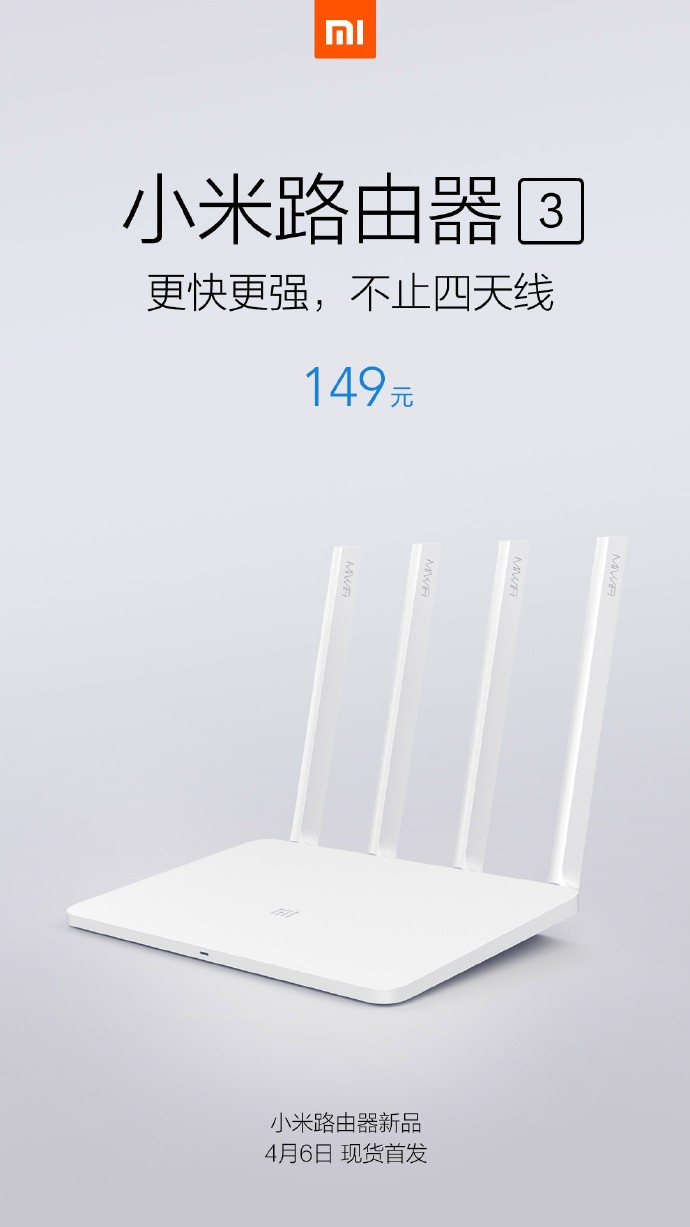 The new Mi Router 3 sports a minimalistic design, with the only graphic on top being the Mi logo. The company loves to keep things simple and we can clearly see that in the router's design. It's thin and beautiful and comes with a notification light right up front. One of the highlights of the router is its four antenna design, which will greatly improve the range and the power of the device.
As for the back, we still don't know how many ports are available to the user. Despite the device being officially announced, the company hasn't revealed the back of the router, so we still have no idea about the ports on board.
Thanks to its four antenna design, the Mi Router 3 will cover a large area with better signal reception. It supports 802.11ac Gigabit Wi-Fi connectivity and comes with 128MB Super Flash inbuilt. The router reportedly supports the installation of plugins and can also be controlled using an exclusive app.
Remember the large white mystery box that was spotted a few days back? It looks like the box was for the Mi Router 3. The simple all white design and the large size looks perfect for the new router.
Xiaomi's new router will go on sale on April 6 for an official price tag of 149 Yuan ($23). If you live outside of China, you can expect third party retailers to list the new router soon after that.