Hasbro's New Toy Can Transform into a Xiaomi Mi Pad Tablet
China is the home of some interesting gadgets and toys. Now, Xiaomi with Hasbro China has together released an interesting new toy, tailor-made for Chinese fans. The new product is a transformer which can instantly transform into a Mi Pad tablet.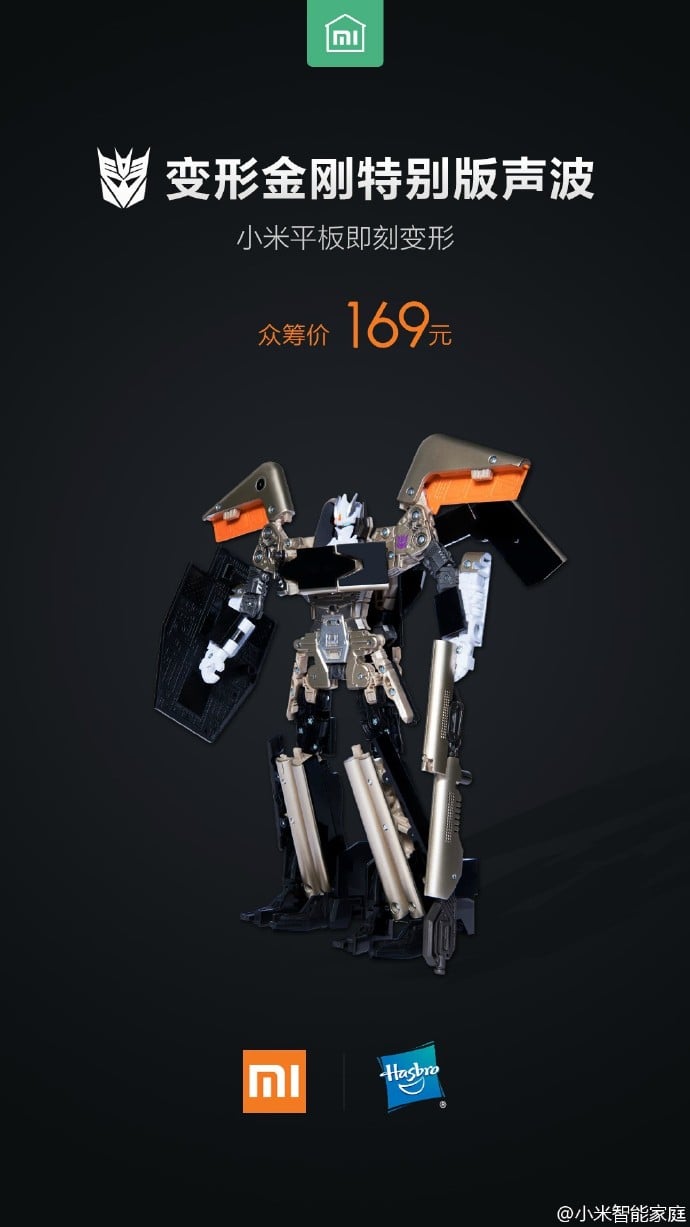 Yes, you heard it right. Xiaomi along with the world's top toymaker, Hasbro decided to release this "Transformers Special Edition" toy to celebrate the company's sixth anniversary on April 6. The toy will enter the crowdfunding stage and once it hits the goal, it will start shipping to backers from May 13.
Of course, the transformed Mi Pad won't be a working one (we probably have to wait for a few more years to make something like this work), but still it would be a good buy if you are a big fan of the company. It costs 129 Yuan which comes to around $20 which isn't too bad for a fake Mi Pad.
You can check out the pictures from down below.