GiveAway: Win No.1 G3 and S2 Smartwatches From Gizmochina
If you are a regular reader at gizmochina, you would know we love to giveaway products frequently. Last month, we gave away the Blackview Ultra Plus smartphone and we received a great response. Now, we have decided to giveaway two new smartwatches to two of our readers, the No.1 G3 and the No.1 S2. Smartwatches being one of the hottest accessories in town, this is a good opportunity to try out your luck to win one for free. We will select two winners, wherein one will receive the No.1 G3 watch and the other will win the No.1 S2 watch.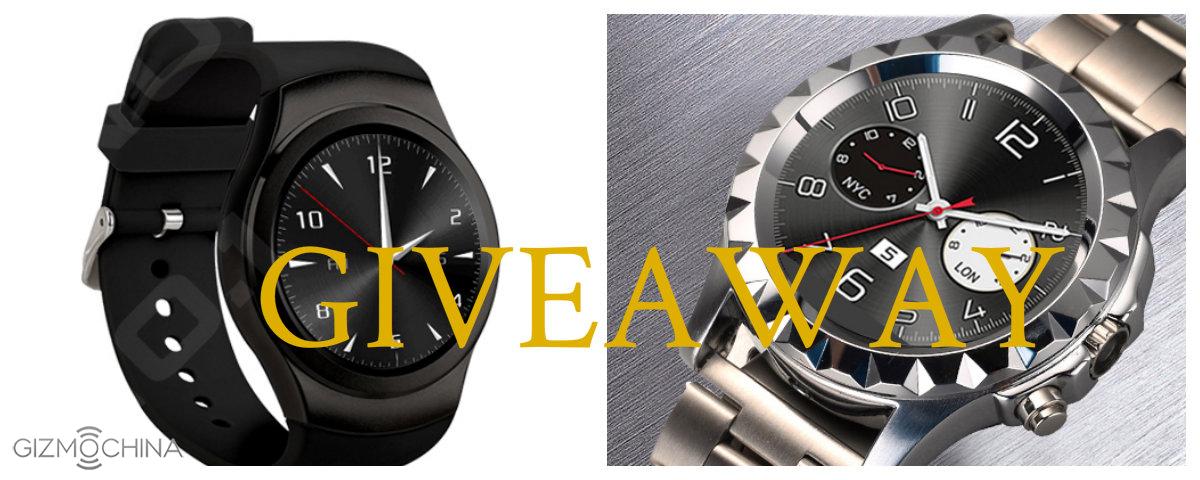 We thank No.1 for providing the two smartwatches for giveaway to our readers. You can read more about these watches as well as check out their website from here.
Both the No.1 S2 and No.1 G2 are circular smartwatches with a great design. They are rugged, hence waterproof and dust proof. Further, they come with all the standard features expected in a smartwatch, like a pedometer, smartphone sync, heart rate monitor, alarm etc. You can get notifications from your smartphone apps directly on your watch. You can read more about the G3 from here.
The giveaway is pretty straightforward and if you have participated in our previous giveaways, you will know exactly what to do.
Like always, we will be conducting this giveaway via gleam. Two winners will be selected at random and will get the one of the above two smartwatches.
The more you share, the more your chance to win! You can participate in the giveaway from down below.
All the best!