Nubia X8 Specs Details Leaked: Four Editions, Top-End Comes With Snapdragon 823
Nubia X8 has been making the rumor rounds for the past few months. However, as of now, we haven't received any official confirmation from the company. Nubia seems to be focused on the Z11 series for now, so X8's launch should be a while later. However, leaks about the phone continue to come in, and today, we have a lot of new information about this flagship smartphone.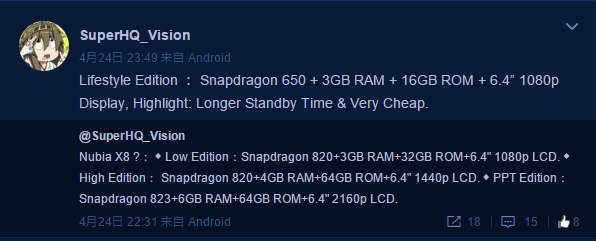 According to the latest rumors, the Nubia X8 flagship will come in four different versions, Nubia X8 lifestyle, X8 standard,  X8 high and X8 PPT. The Lifestyle version will be the less powerful model in the lot, coming with the hexa-core Snapdragon 650 chipset with 3GB RAM and 16GB ROM. There will be a large 6.4-inch 1080p display. The phone will be the cheapest model in the series and will feature excellent battery life.
RELATED: Nubia X8 leaked in Gold Metal Body and Fingerprint Sensor
Next up is the Nubia X8 Standard Edition which will feature Snapdragon 820 chipset with 3GB RAM, 32GB ROM, and a 6.4-inch 1080p display. The high version will upgrade the RAM, ROM, and resolution to 4GB, 64GB and 2K respectively. Finally, there will be a top-end PPT version which will feature the still unannounced Snapdragon 823 chipset with 6GB of RAM. Details about the new Snapdragon 823 and other chips were leaked before, and you can read more about them from the above link.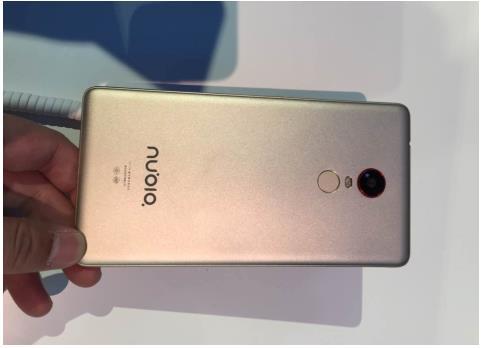 Till now, we have only seen a single smartphone from Nubia in 2016, namely the Nubia Z11 Mini. Two other models with better specs are expected to be released soon, called as the Z11 and the Z11 Max. And possibly in the second half of the year, we could meet these four rumored Nubia X8 models. Unfortunately, as of now, nothing is official, so remember to take this news with a pinch of salt.