AnTuTu Score of ZOPO Speed 8 Powered By Helio X20 Revealed After Final Optimizations
ZOPO had announced the Speed 8 flagship back at MWC 2016 in Barcelona, Spain. However, we still haven't got a good hands-on with the device, mainly because the phone is still in the pre-sale period. Earlier reports had revealed that the Helio X20 inside the ZOPO Speed 8 only managed to get around 85,000 on the AnTuTu benchmarking app. But that was mainly because the device was not fully optimized.
Now, ZOPO has just revealed to us the first official benchmark scores of the Helio X20 inside the ZOPO Speed 8 and the score is much better than before. According to the recent test, the phone managed to score 91,464 on AnTuTu which is pretty good. The company says that the increase in scores was due to the final optimizations being made to the device.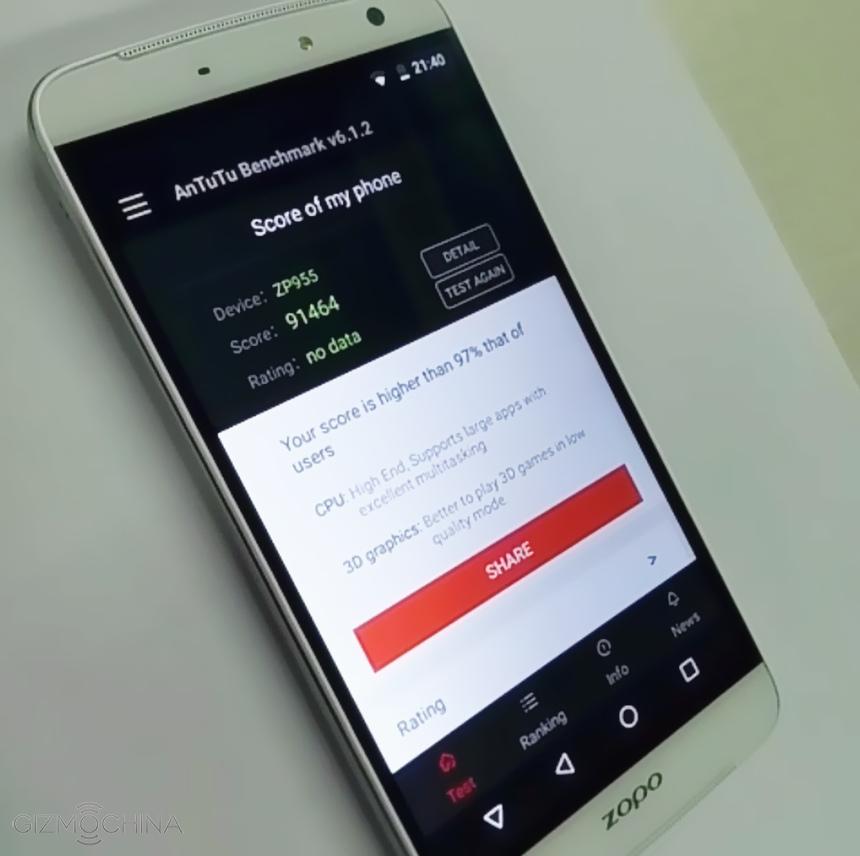 While this might not be the best score by an SoC in the market right now, it's still pretty good for a mid-range flagship. Performance was never going to be the highlight of the Helio X20 deca-core chip, instead, the power efficiency brought by the use of tri-cluster design was always going to be the focus. We still haven't seen the phone in action to see whether the battery life is significantly good, but we sure hope that the new chip contributes to a more than average life.
Of course, AnTuTu isn't the best nor the only benchmark in the market. So, we will have to see the phone's performance on Geekbench and GFXBench to judge its overall performance. And then, there's the real life performance, of how the hardware works with software. So, there's still a lot of tests to be done before we can comment on the performance of the Speed 8.
Since it has been a few months since the phone's release, let recap the specs. The ZOPO Speed 8 comes with Helio X20 with 4GB RAM, 5.5-inch 1080p display, 32GB ROM, fingerprint sensor, NFC, 3600mAh battery, dual SIM, USB Type-C, 21MP Sony IMX230 rear sensor with dual LED flash, 8MP front-facing shooter, 4G LTE support, and Android 6.0 Marshmallow OS.
The phone is already up for pre-order via various retailers for $279.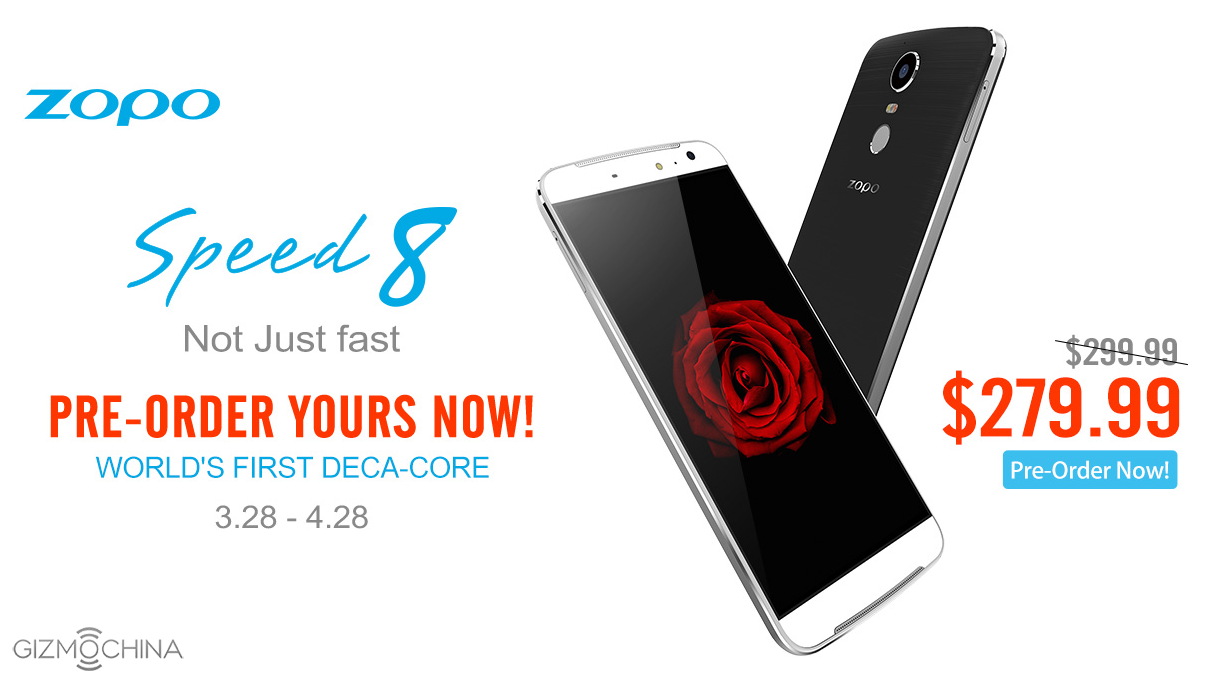 Buy Links: