360 N4 vs Le 2: Check Out Which Helio X20 Mid-Ranger Wins This Battle
360 Mobiles unveiled the brand new 360 N4 mid-ranger earlier today at an amazing official price tag of $138. The phone beats most rivals in its segment and gives tough competition to the Le 2 smartphone that was announced last month. Since they both practically fall in the same mid-range segment and come with Helio X20 chip inside, we decided to compare these two value for money devices to see whether there are any significant differences between the two and whether we can pick out one of these two as the winner in this comparison.
Turns out, there are quite a number of differences between the two smartphones, despite nearly the same pricing. So, let us move to the 360 N4 vs Le 2 comparison.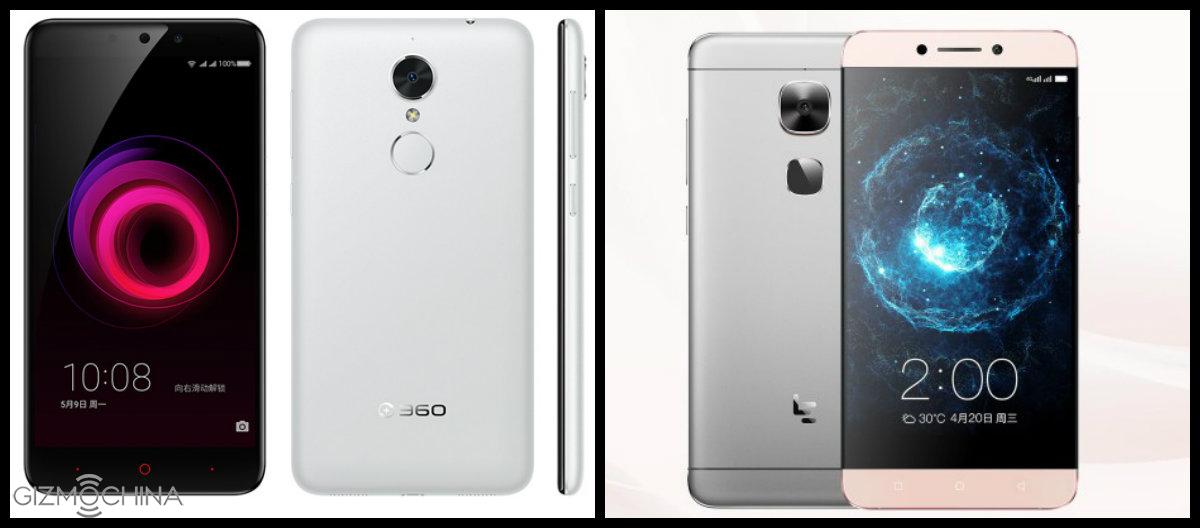 360 N4 vs Le 2: Design
Like always, we start off with the design of the two smartphones. These two companies have used two different design philosophies on their devices. The Le 2 comes with an all metal design, continuing the tradition set by the first generation Le 1 products. On the other hand, 360 Mobiles have used a plastic body on the N4 which doesn't look too bad either. While the N4 may not be as premium looking as the Le 2, its design is still simple and elegant and I am sure there would be many readers who like this design.
MEASUREMENTS:
360 N4: 149 x 75.7 x 8.3mm
Le 2: 151.1 x 74.2 x 7.5mm
Weight:
360 N4: 140 grams (plastic keeps the weight down)
Le 2: 153 grams
360 N4 vs Le 2: Specs
While we would have thought that these two devices have very similar specs, that is true only to a certain extent. Both the devices come with Helio X20 deca-core chipset on board, but their clock speeds are different. 360 N4 comes with a slightly underclocked X20 chip at 2GHz, on the other hand, the Le 2 features a 2.3GHz Helio X20 chip. Both have Mali-T880 GPU inside.
360 N4 comes with 4GB of RAM while the Le 2 has just 3GB of LPDDR3 RAM on board. Storages are same on both the devices — 32GB as standard. But only the 360 N4's storage is expandable via MicroSD (hybrid slot) up to 128GB. Another thing to note here is that the storage on the 360 N4 is eMMC 5.0, while the one on the Le 2 is eMMC 5.1 standard. Both have 5.5-inch FHD 1080p screens with 400+ ppi pixel density.
Coming to the cameras, Le 2 seems to have a slight advantage here. It comes with a 16MP sensor with support for 4K recording and slo-mo videos at 720p @ 120 fps. Then there's PDAF and dual tone LED flash. Up front, you will find a 8MP f/ 2.2 sensor. On the other hand, the 360 N4 comes with a 13MP sensor with 2K video recording support, f/ 2.0 aperture and single LED flash. On the front, the phone has a 5MP f/2.0 aperture camera.
As for the battery, both have almost similar specs. The 360 N4 comes with 3080mAh capacity battery inside with turbo flash charge which charges to 100% in just 1.5 hours. Even the Le 2 comes with a 3000 capacity battery with fast charge.
Both have fingerprint sensors located at the back. Connectivity features seem to be standard like Wi-Fi, 4G LTE, Bluetooth 4.0, GPS, A-GPS, dual SIM cards etc. However, the Le 2 does have a small addition of an infrared port.
Now, coming to the biggest difference between the two devices, and also a deal breaker for many, the Le 2 does not feature a 3.5mm headphone jack. Instead, the phone uses the CDLA standard (Continuous Digital Lossless Audio) which works with the USB Type-C port at the bottom. On the other hand, the 360 N4 features the standard 3.5mm headphone jack and comes with MicroUSB.
Both run on the new android Marshmallow version with their own UI on top. N4 features the 360 OS while the Le 2 comes with the company's EUI 5.6.
360 N4 vs Le 2: Pricing
If you read our launch article earlier today, you would know that the 360 N4 is much cheaper. The phone starts at just $138 (899 yuan) for the regular version while the full netcom version retails at $154 (999 Yuan). On the other hand, the Le 2 starts at $170 (1099 Yuan), a bit higher than the N4.
Conclusion:
Well, it looks like you get the exact value for the money you pay. For example, the Le 2 is priced higher, but it comes with a faster-clocked chip, better storage standard (eMMC 5.1) and for most, a better looking metal body. The camera also seems to be better on paper.
But to be honest, the 360 N4 does seem to be the better value for money device here. It comes with the same chip with slight underclocking, 4GB of RAM which is higher than Le 2's 3GB, MicroSD expansion, and a regular 3.5mm headphone jack. All these for a good $30 cheaper price tag.
But there are many factors that affect a buyer's decision. For example, 360 Mobiles isn't as famous as LeEco and is yet to establish a strong presence in the international market. So, it really boils down to the individual buyer's preference.
So, which one would you pick?