Xiaomi Mi Band 2 With Display Detailed In A New Set Of Pictures
Xiaomi has officially confirmed the existence of the Xiaomi Mi Band wearable. However, a few days back, Xiaomi CEO revealed that the new band's release was going to be delayed by around a month due to mass production issues. We had first seen the Mi Band 2 on the hands of the Xiaomi CEO, Lei Jun a couple of weeks back. Now, new pictures of the same device have cropped up online revealing more details about the smart band.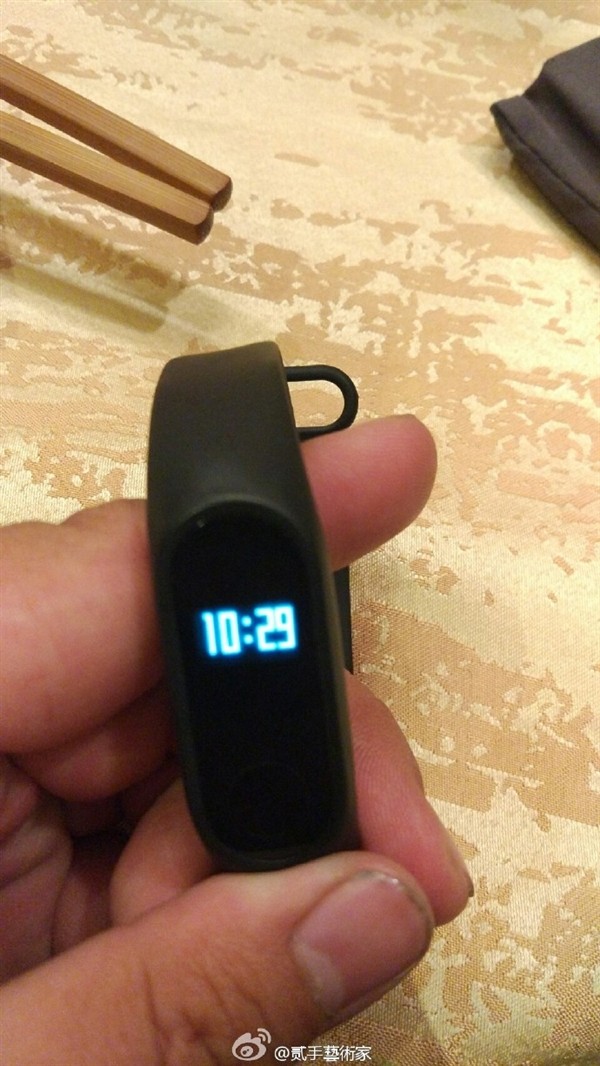 Thanks to the earlier leaks, we already knew that the new Mi Band 2 was going to come with a display on board. This new leak again confirms the LED display on the wearable, which now shows a lot more information than previous generation models. Given that the Mi Band and the Mi Band 1S just had indicator lights (white or colored depending upon model), users had to check their connected smartphone for details. But with the display on top, the new wearable can show more details.
So, what information can we expect to see on the LED display of the new Mi Band 2? Today's leak reveals that the smart band will be able to display the battery left in percentage, steps taken, speed, heart rate and time through its screen. So, you no longer have to check your smartphone app for these details.
While we aren't sure whether this is the final version of the new band or an engineering prototype, it is said that Xiaomi will keep its price cheap. The Mi Band models sold well because they were super cheap, costing less than $20. So, it makes sense that the new Mi Band 2 comes at a cost-effective price tag as well.
Since the company is facing production issues with the new Mi Band version, we are not quite sure whether we will hear anything about the device at today's conference.
To remind you, Xiaomi will announce the Max phablet and the MIUI 8 OS at the event today in China. Even Huawei has an event today for the unveiling of the Honor V8 flagship with dual cameras. So, stay tuned to gizmochina as we bring more news in the next few hours.