Yi 4K Action Camera Unboxing & Hands On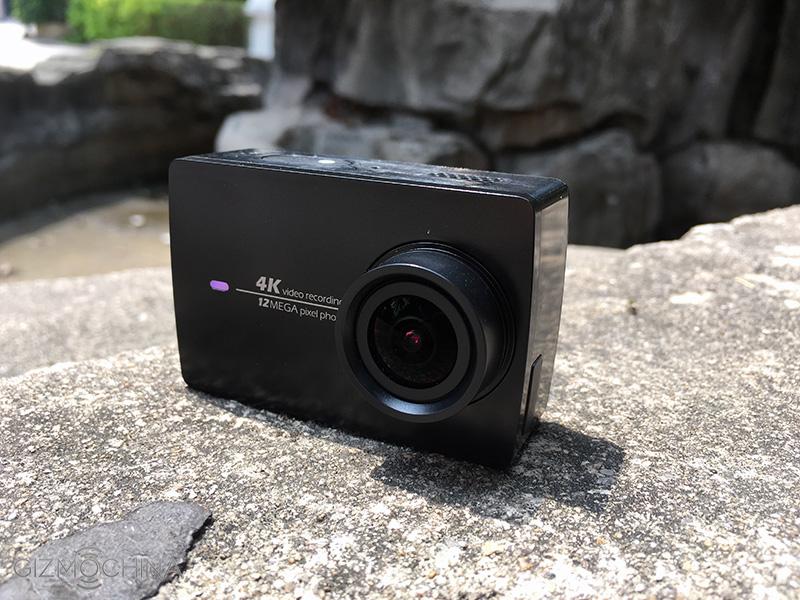 Xiaomi officially announced the new generation of the Yi 4K Action Camera today. We already knew a lot about the device thanks to previous leaks, and now, all those details have been officially confirmed. So, the Xiaomi Yi 4K camera will come with the 12MP Sony IMX377 sensor with Ambarella A9SE95 chip, f/ 2.8 aperture and 155 degree wide angle lens. This allows for the camera to capture 4K resolution videos at 30 fps. The battery inside the new camera is also going to be quite large, featuring 1400mAh capacity that will ensure up to 2 hours of continuous 4K video recording. Apart from 4K, you can also record slo-mo videos on the new Yi 4K action camera in 740p @ 240 fps and 1080p @ 120 fps. It also allows for time lapse videos with 0.5 / 1 /2 /5/ 10/ 30/ 60 seconds internals between shots.
The new generation Yi camera will be available in five different colours including gold and rose gold, and supports Bluetooth 4.0 and 5GHz / 2.4GHz dual band Wi-Fi connectivity for high-speed transfer of files between the camera and the connected device. Finally, there's a 2.19-inch 330 ppi Gorilla Glass Touch screen on board visible from 160 degree angle.
We got our hands on the new Yi 4K Action camera (black version) and here's a basic overview of the device. We also have added the hands on pictures of the new camera below the video. Do check them out!
After you have seen the video and the pictures, you can check out the battery life comparison of the Go Pro Hero 4 Black edition vs Yi 4K camera. Also, check out the data transfer speed comparison between the two devices from here. We are also going to get you some camera samples from the new device, so stay tuned to gizmochina for more updates.