ZTE CEO Gives Us A Glimpse Of the ZTE Axon 2's New Design
We haven't seen a new flagship smartphone from ZTE yet, but that may change soon. ZTE CEO Zeng Xuezhong has just revealed the new Axon 2 flagship via his Weibo page, giving us the first glimpse of the upcoming smartphone. The phone will reportedly come with a new design, without any screws at the bottom. The CEO revealed the picture down below and said that the company is aiming for a minimalistic design without the use of the boring old screws down at the bottom.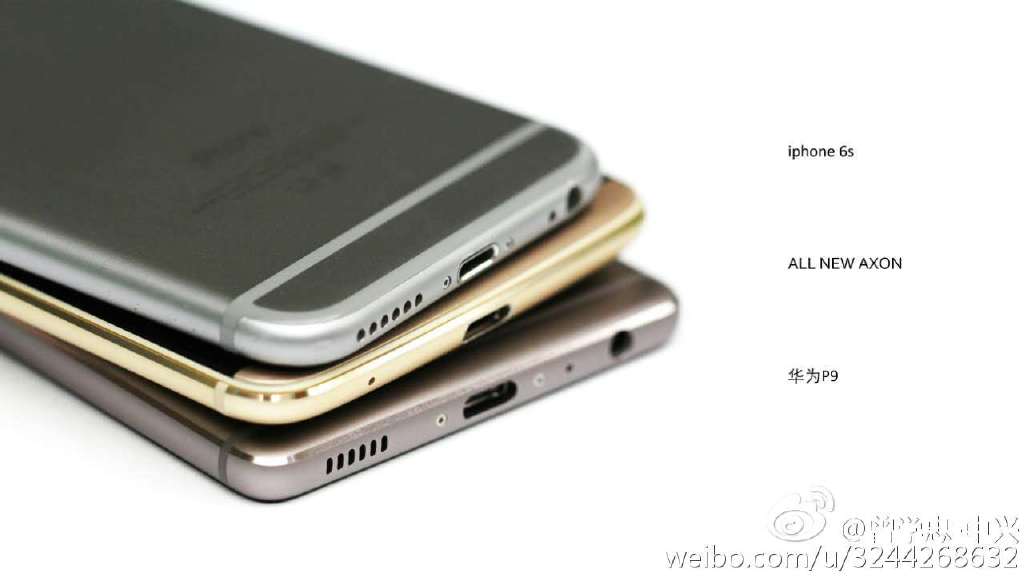 From the image above, we can see that the Axon 2's design is going to be very simple. Unlike the Huawei P9 or the iPhone 6S shown in the image for comparison, the new Axon flagship will feature just the USB port and the microphone at the bottom. So, no speakers at the bottom. But that brings us to another question, if the speakers are located at the back of the phone, that may not be the ideal location. We have seen that speakers on the back give out muffled output when placed on a flat surface. We hope that the new design comes with a solution to this problem. But there's another possibility, the previous TENAA images have revealed front facing speakers on the new Axon flagship, which could be the perfect location. We hope that's going to be the case here.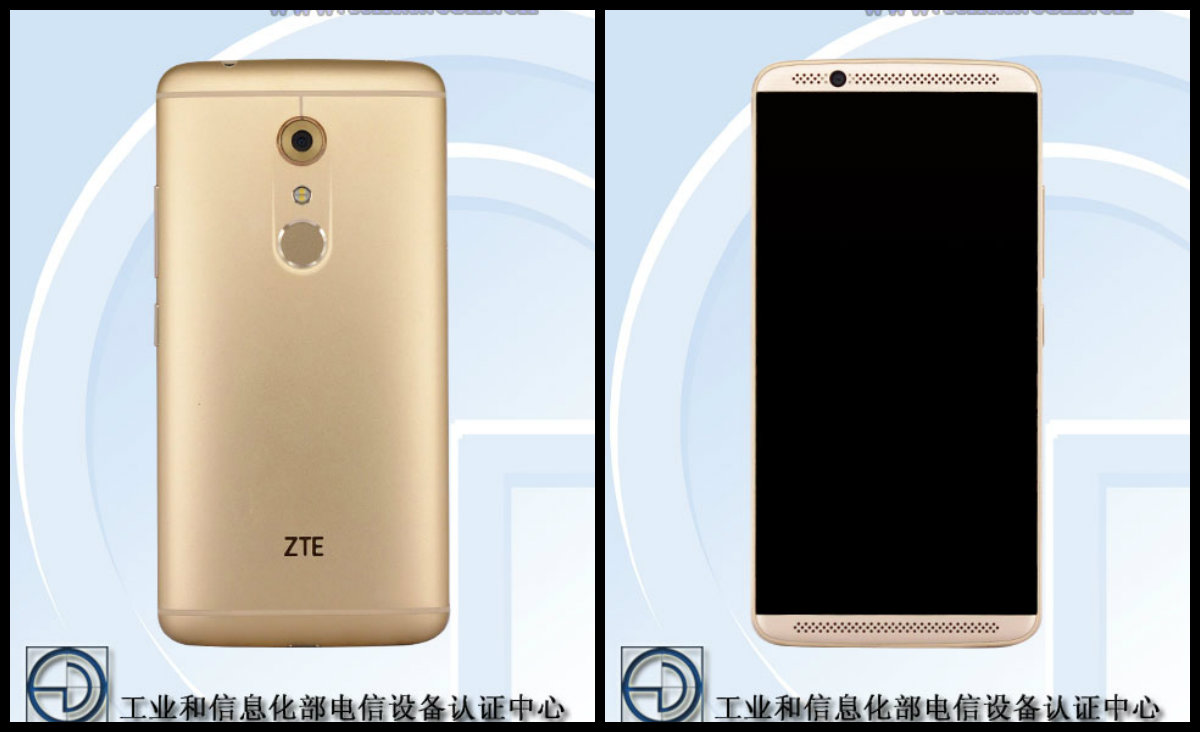 Another question brought by this image is how well is the built quality of the Axon 2. Traditionally screws do a good job of keeping the body intact, but since ZTE is coming up with a different design, it would be interesting to see how overall built of the phone.
We have already seen the Axon 2 on TENAA in the past revealing most of the specs details of the device. The ZTE Axon 2 is expected to come with the Snapdragon 820 chipset with 4GB RAM, 64GB of storage further expandable up to 128GB. At the back, the phone will have a 20MP sensor while up front an 8MP shooter. Finally, a 3140mAh battery will be powering the phone.
While the above specs aren't confirmed by the company, what we know for sure is that the new Axon 2 will come with a top-end Sharp 2K panel, which should also be ideal for VR. You can read more about the CEO's comments on 2K from here.