Here's Our First Look at the Xiaomi Drone with Rotating Camera (Video)
Xiaomi has officially confirmed that the first drone from the company will be announced on May 25 at 7PM in Beijing, China. We have already got a glimpse of the device, revealing a powerful setup and now, the first teaser video of the drone has been released. The new teaser gives us a much better look of the device, including its rotors, and camera.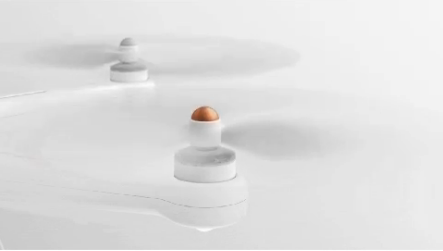 First of all, the Xiaomi drone will be using a four-rotor design, as mentioned earlier. Also, like expected, the camera on board will be a rotating one, which means you can capture images and videos with the help of the drone in flight from various angles.
It definitely looks like an exciting device! Check out the whole video from here.
Specs wise, we haven't got much information, but it is said that the new drone will be able to capture 4K videos at 30 fps. Also, the company is reportedly trying to compete with established drone makers like DJI, which means we can expect a lot of high-end features on the upcoming device. What's more, pricing is expected to be around 3000 Yuan ($610), which will be great, if it has half of the features of the 8999 Yuan ($1375) DJI Phantom, which is considered one of the best in its class.
READ MORE: First Teaser Of The Xiaomi Drone Gives Us A First Glimpse Of The Device
That's all we know about the device, for now. But stay tuned as we expect a lot more details in the days to the launch.