Bluboo Xtouch vs UMI Touch vs Elephone P7000 vs Doogee F5
There're tons of mid-tier smartphones on the market. And we usually hear " You get what your pay for", but in this case, you'll get a little bit more than you pay for.  As the time is flying away, some flagships of last year still remain competitive. Here is our top four picks of the most cost-effective mid-range smartphones in the market right now, and they are Bluboo Xtouch, Umi Touch, Elephone P7000 and Doogee F5.
All the devices cost around 130 usd online. But there has to be a winner in every battle.  Which one is the best in terms of performance, specifications and price. Let's find out in the video below.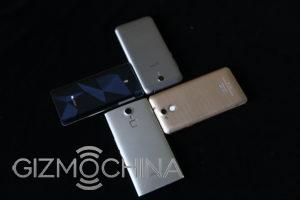 Which one do you like the best, and why?