ZUK Z2 Details Leaked Before Launch, A True Xiaomi Mi 5 Competitor
This afternoon, ZUK will officially take the wraps off its second smartphone in the past couple of months, called simply as the ZUK Z2. But before the release, a few posters of the smartphone have been leaked revealing most of the details of the device, including the specs and the design.
Looks wise, like we reported earlier, there will only be a few handful of changes between the ZUK Z2 model and the Z2 Pro that was announced last month. The camera will lie on the top left corner, instead of the center and there will be a few camera-centric features missing from this particular model. The Z2 will also be smaller, featuring a 5-inch display instead of 5.2-inch as found on the Z2 Pro. Also, it seems that the phone will initially come in two colors, black and white.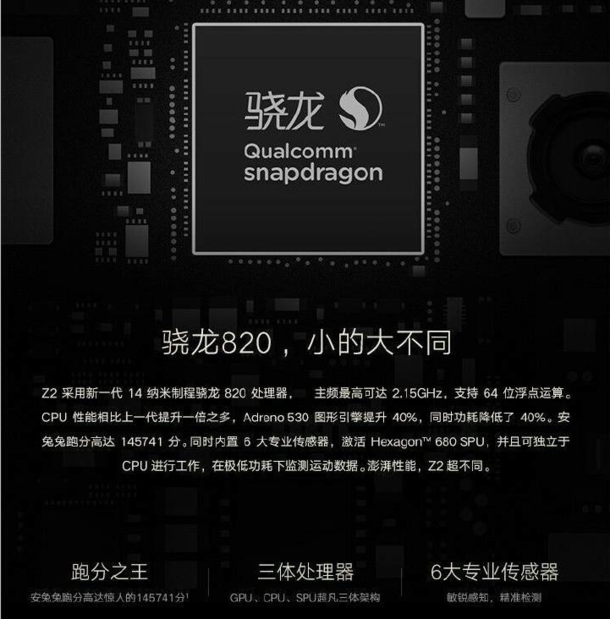 As for the specs, the ZUK Z2 will continue using Snapdragon 820 quad-core chipset as its elder sibling. Which means this model will be quite powerful as well. To support this powerful processor, the phone will come with 4GB of RAM and 64GB of internal storage.m The 5-inch display up front features 1080p resolution. At the back, you get a 13MP Samsung ISOCELL sensor with PDAF and Contrast Autofocus. The battery is quite decent as well, and with a capacity of 3500mAh, it's larger than most other 5-inch flagships in the market right now.
As for the fingerprint sensor, the ZUK Z2 will come with UTouch 2.0, which is probably the same sensor as the Z2 Pro. This should mean that that the sensor will work even with wet hands. The new model is said to come with six special sensors. It should also support full netcom 3.0 standard. Pricing is expected to be around 1999 Yuan ($308), which, if true, will give tough competition to the Xiaomi Mi 5 flagship which starts at the same price tag.
Since the event is almost underway, we will get more details about the new ZUK Z2 phone in a couple of hours. So, stay tuned!