Zenfone 3 Deluxe With SD823 Rumoured to Appear in Select Asian Markets
by Habeeb Onawole Jun 2, 2016 5:23 am0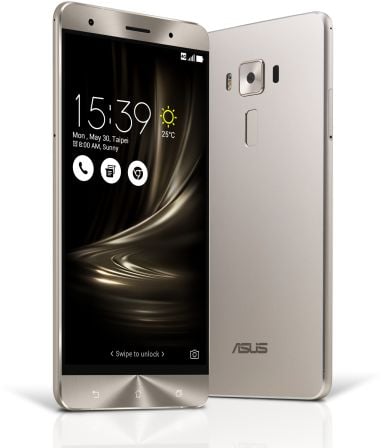 ASUS never fails to disappoint when it comes to releasing multiple versions of their flagship devices. And a few days after announcing their line-up for 2016 at COMPUTEX, we are already hearing rumours of a Qualcomm Snapdragon 823 variant for the Zenfone 3 Deluxe.
For those who do not know, the Snapdragon 823 is actually a beefed up SD820 clocked at a higher speed. The original Deluxe features a Snapdragon 820 clocked at 2.15GHz and has a starting price of $499. But if you do need the extra processing power, you should be ready to shell out a few more bucks. The SD823 Deluxe is expected to be released in certain Asian markets which includes India and the Philippines in August.
ASUS is however not the only company to have a snapdragon 823 phone in the works. The upcoming Samsung Galaxy Note 6 (or 7), the Xiaomi Mi Note 2, and Nubia X8 are said to feature the same SoC.
While this is the first of the variants, I have a feeling it won't be the last. We should keep our fingers crossed for other versions. Most likely one that features a Mediatek SoC.
(via)