Lenovo 1080p IP Camera: Half the Price of Xiaomi's YI Camera 2
by Habeeb Onawole Jun 4, 2016 10:49 am6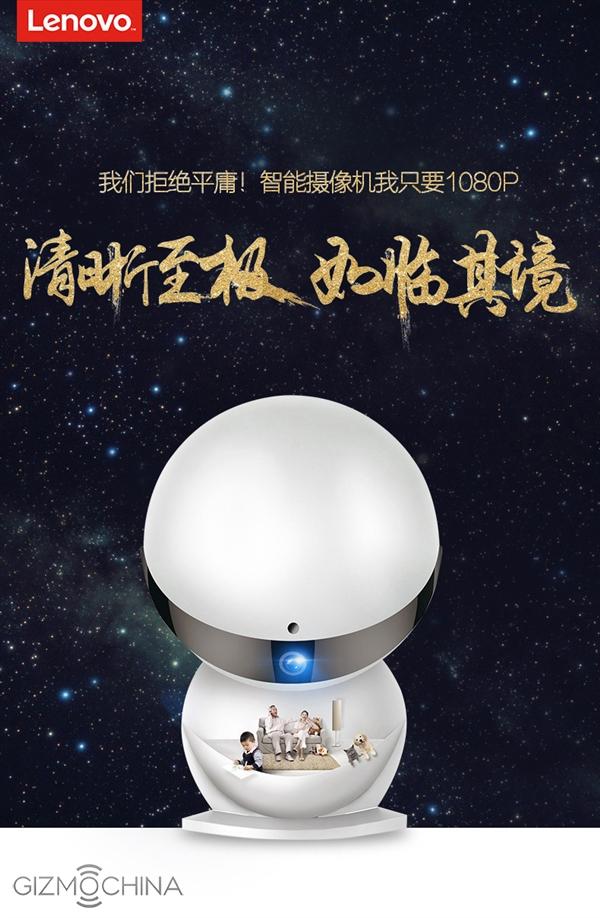 A little while back, a Lenovo Taobao crowdfunding for a 1080P smart surveillance camera was launched for half the price of a Xiaomi YI Camera 2. The Yi Camera 2 is priced at 399 Yuan ($60) with a year of Ali Cloud storage service at 120 Yuan while Lenovo's smart camera is priced at 199 Yuan ($30) with the same cloud storage service at 180 Yuan.
Lenovo's smart camera, called Snowman, (you can tell where the idea for the name came from) takes a few design cues from the BB8 droid in Star Wars: The Force Awakens, in the sense that the camera is balanced upon a detachable magnetic spherical base. The spherical base allows the camera to be moved around in a complete circle (360°) albeit manually and has a flat base that lets you mount it on walls.
The camera supports 1080P recording at 15fps, has 110° of horizontal viewing angle, 140° of diagonal viewing angle, and has SD card support of up to 128GB.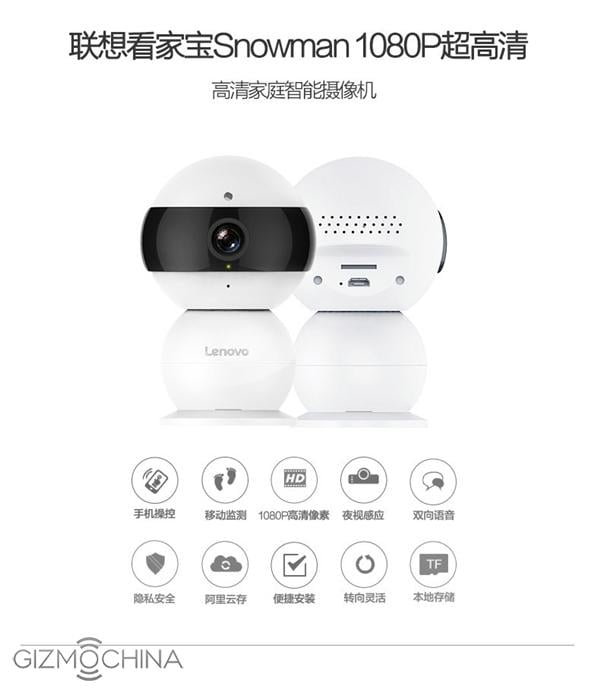 Other features include a 2MP sensor, 64MB RAM, 16MB ROM,  2-way audio, smart motion detection, automatic recording, phone alerts, and night vision sensor. Power input is 5V 1.5A.  There's Wi-Fi support with a bunch of security protections as well.
The camera is expected to retail for 289 Yuan ($44) for those who didn't pledge during the crowdfunding.