ASUS ZenFone 3 Deluxe May Feature Snapdragon 821 Instead of 823
Recently, we heard that the ASUS Zenfone 3 Deluxe model, which is the top-end variant in the lineup will have another version reportedly sold in some Asian countries. The major difference in the new model would be that it will be powered by the Snapdragon 823 chipset. However, now, we have just spotted a promotional material of the ASUS ZenFone 3 Deluxe which reveals that the phone is powered by Snapdragon 821 and not Snapdragon 823. So, the SD821 powered variant of the device could be announced later.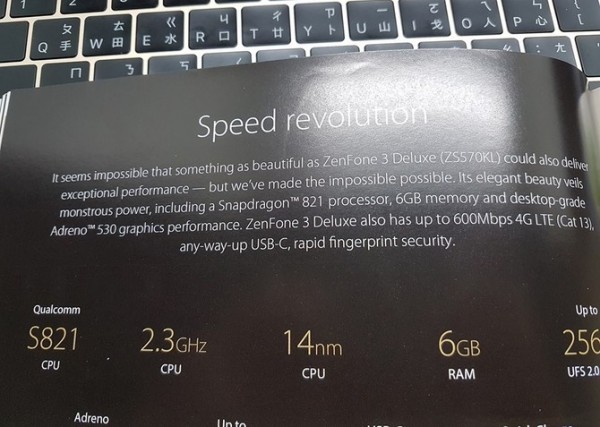 From what we could make out from the promotional material of the device, it looks like the Snapdragon 821 chip will upgrade the clock speed to 2.3GHz. The Snapdragon 820 is clocked at 2.15GHz, so this will be a slight upgrade. Rest of the specs seems to be the same, like 14nm manufacturing node, and Adreno 530 GPU. So, this could be the overclocked version of the chipset.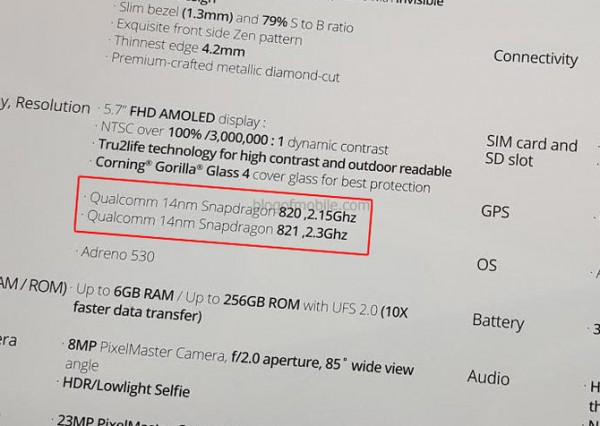 But, what about Snapdragon 823? Well, earlier we had heard rumors that Snapdragon 821 was renamed to Snapdragon 823, but looks like that didn't happen. Further, IHS analyst Kevin Wang said earlier today that the flagships of the second half of 2016 will be powered by Snapdragon 821 and not Snapdragon 823.
The name doesn't matter much. Whether it's called the Snapdragon 821 or Snapdragon 823, the chip would just be a gentle upgrade to the existing Snapdragon 820 SoC. This makes sense, because 820 is already a powerful chip, and even if it was going to be upgraded within a year, it should be only a gentle one.
What are your thoughts? Do we need an even faster Snapdragon chip for 2016 flagships?