Lenovo's Project Tango Smartphone Rumored To Come With 6.4-inch 2K Display
Ever since last year, we have been hearing about Google's Project Tango which uses complex sensors and cameras on board the smartphone to map the space around the user in real time. This is really an interesting project and it is said that we will see the consumer version of Project Tango sometime later this year. Lenovo and Google had announced their partnership for this project earlier at CES 2016 and now, some more details about this Project Tango consumer ready device have cropped up online, thanks to the noted leakster, Evan Blass aka evleaks.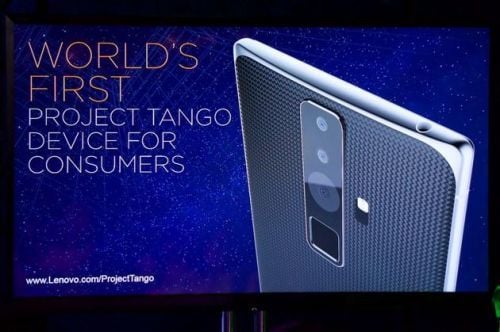 Evan revealed that Lenovo's first Project Tango smartphone will be a large screen device and will be called as the LEnovo PHAB2 Pro. He also revealed that the phone will feature a 6.4-inch display, which is in line with what Google had said a while back. The company had confirmed that the phone's display would be less than 6.5-inches but at that time, we were expecting something significantly smaller and not a 6.4-inch phablet. Another information revealed by Evan was that the phone feature a 2K resolution display. For such a massive size, 2K resolution sounds appropriate, since the pixel density comes to a good 459 ppi.
As for the pricing, we know for sure that the phone will be priced below $500.
In case you are wondering, Project Tango has many possible practical applications like finding measurements of a room, or even placing virtual furnitures inside a place. So, without having to use tapes or measurements, it will help to create 3D maps of rooms and other indoor locations.
Lenovo is expected to release the new PHAB2 Pro at Lenovo Tech World 2016. Hopefully, we'll have more to talk about this device after the event.
(source)