Vivo X7 Will Feature Ultra-Narrow Bezels & Front Fingerprint Sensor
Like expected, Vivo has just revealed a few more details about the upcoming Vivo X7 handset. The company today revealed via a couple of teasers that the Vivo X7 will come with ultra-narrow bezels on the sides. Also, the screen will be curved, by which the company is probably hinting that the phone will come with 2.5D glass on top.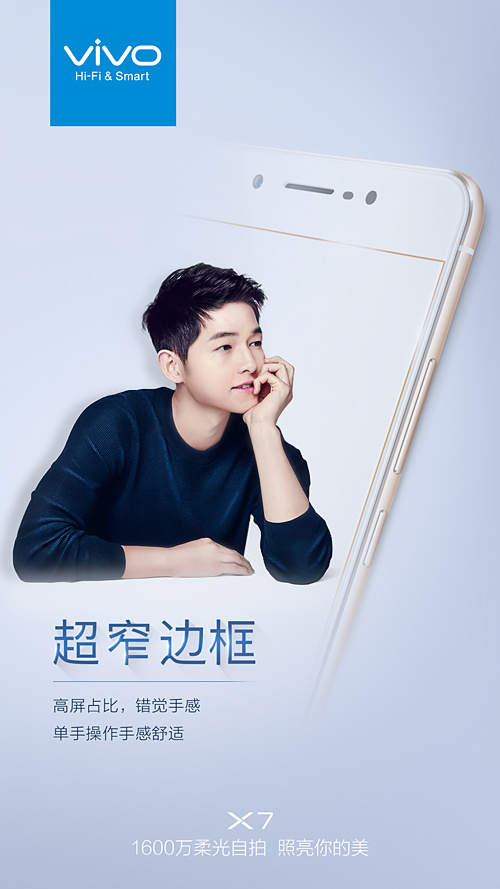 Another interesting feature revealed by the new teaser is that the phone will be designed for one-handed operation. Considering this, we can expect the display size to be less than 5.5-inches. In fact, for the best one-handed user experience, a display size of 5-5.2-inches would be perfect. While the company doesn't say much about the phone's thickness, from the render in the teaser, it looks pretty thin. Vivo also revealed today that the X7 will come with a front-facing fingerprint sensor. The company says it can unlock the device fast. Also, considering the boom in the mobile payment sector in China, the phone should support fingerprint payments.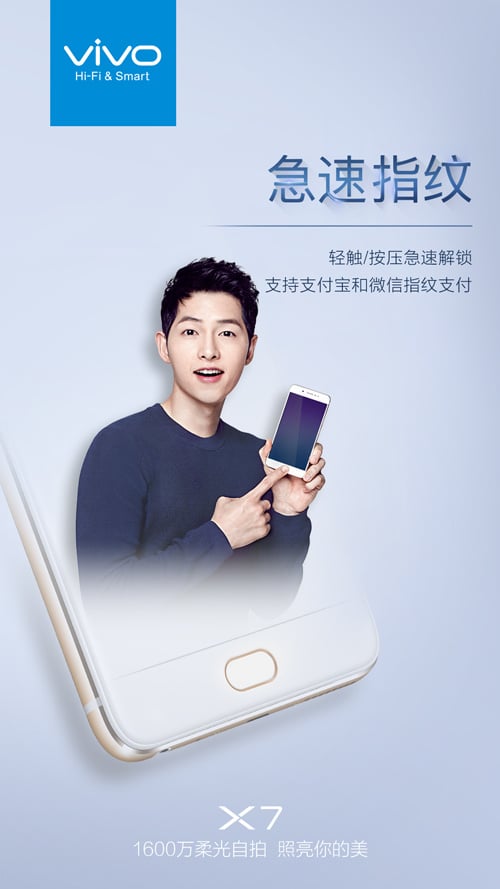 Although these features are pretty good, what's really going to be the highlight of the new Vivo X7 is the camera on board. The company confirmed via earlier teasers that the phone will come with a powerful 16MP camera on the front, ideal for selfies. Further, the front also features moonlight soft lights to enhance the quality of selfies taken from the camera. We aren't exactly sure what the company means by this moonlight tech, but hopefully, it will shed more light on this topic during the launch. Unfortunately, we haven't yet heard about the rear camera on the device, but since the front sensor is powerful, expect the back to feature a pretty good sensor as well.
So, for now, this is all we have on the upcoming Vivo X7. Expect more details including the launch date in the coming days.