Tomtop 12th Anniversary Deals: Smartphones, Earphones At $1 Everyday (Limited Stock)
As we have mentioned before, Tomtop is currently celebrating its 12th anniversary sale on the website and the retailer has listed some very good snap up deals and discounts. There are a lot of deals available as well as Snap Up offers. For example, you can purchase the A7HD 720p Sports Mini DV camera for just $1. Similarly, today the shop is offering the Doogee T6 Pro, ear phones and vintage accessories for $1. The snap up deals will start every day at 17:00 until stock lasts till June 26!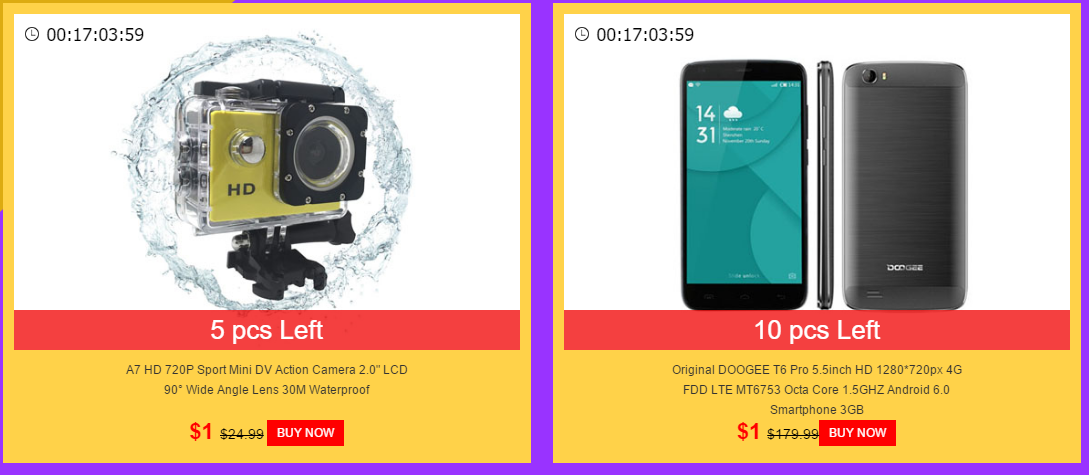 Then there are a number of tablets and smartphones being offered at discount like the Chuwi Hibook tablet at $199.99, Teclast X80 Pro tablet at just $102.29 and even accessories like LeTV earphones with USB Type-C for $29.09. There are a lot of deals up for grabs in different categories as well, like TV Boxes, actions cameras, quadcopters, car accessories and so on. You can check out more details on this third round of anniversary sale on Tomtop from the link given below.