Xiaomi Mi Note 2 Details Leaked: Three Versions, Including One With Curved Screen
Xiaomi's flagship device of the year, the Xiaomi Mi5 has now been overtaken by the likes of OnePlus 3, ZUK Z2 Pro and even Le Max 2 with much more powerful specifications. However, Xiaomi isn't a company that likes to be behind for long and looks like the company will soon release a new flagship phone, the Xiaomi Mi Note 2, which will take on some of the best phones in the market right now. The Mi Note series have always been the top-end flagship from the company and it seems that the new update will make sure that Xiaomi has a couple of models in the top-end segment. So, what can we expect to see on the new Mi Note 2?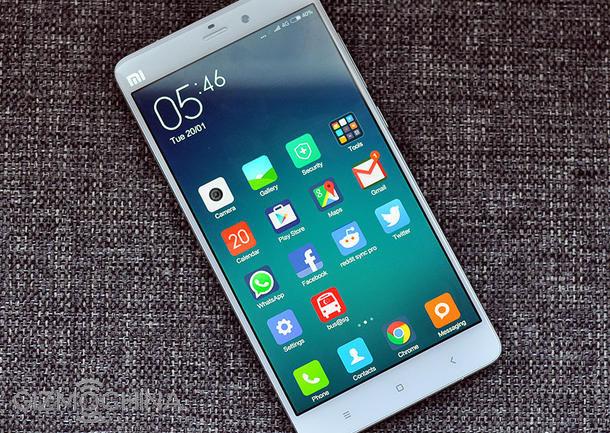 zAccording to the latest information, the Mi Note 2 will come in three variants — standard version, high version and top-end version. While the Weibo source didn't reveal the exact specifications of the three models, it mentioned some features that differentiate each of the three variants.
The Mi Note 2 Standard version is said to come with a single camera sensor at the back, Hi-Fi chip, and a regular quick charge feature.
The Mi Note 2 High version will come with dual cameras at the back (will be first for the company) with Hi-Fi as well as a super quick charging feature. We have no idea what kind of charging is meant by this super quick charge, but it's probably faster and more efficient than the regular version.
Finally, there will be a Mi Note 2 top-end version which, for now, let's call it the Mi Note Edge model. It will come with a curved screen display with a top-end Hi-Fi chip as well as the super quick charge tech found on the high version.
While the source hasn't revealed any specs, considering the above information, we can expect the standard version to feature 4GB RAM while the other two variants to come with 6GB of RAM. After all, Xiaomi wouldn't want Mi Note 2 to lose to other 6GB RAM phones. As for the display, it should be the same size as the first generation model, i.e. 5.7-inch with 1080p resolution on the standard and high version and 2K on the top-end curved screen model. Given that VR is turning out to be an important market for smartphone makers, the Mi Note 2 along with the Xiaomi Mi5S could be ideal phones for the company to focus its attention in this field.
While we don't have a date yet, the Mi Note 2 is expected to be announced sometime in the next few months. Given its specifications, don't expect it to be cheap. Hopefully, more details will emerge along with renders and pictures in the next few weeks.