Xiaomi's Mi App Store Hits 50 billion downloads in 4 years!
Xiaomi's smartphones are popular in China, India as well as other countries, and with its phones come MIUI OS based on Android. This makes MIUI one of the most popular Android-based ROMs in the market right now. MIUI has its own Mi app store, and we have seen the store grow very fast in the past few years. Now, Xiaomi has officially revealed that its Mi app store has achieved more than 50 billion downloads! This is a tremendous achievement considering that the app store was launched just four years back, in May 2012.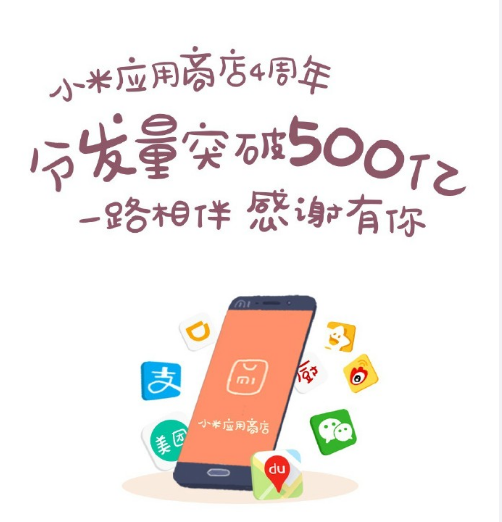 The Mi App store hit the 2.5 billion download mark back in 2014 and soon by December 2015, the total downloads exceeded 35 billion! And by the end of Q1 2016, the app store had hit the 40 billion mark. So, it was only a matter of time till the total downloads hit the 50 billion figure. But this shows that the Mi app store is growing very fast recently. Getting over 10 billion downloads in less than a quarter is nothing short of special.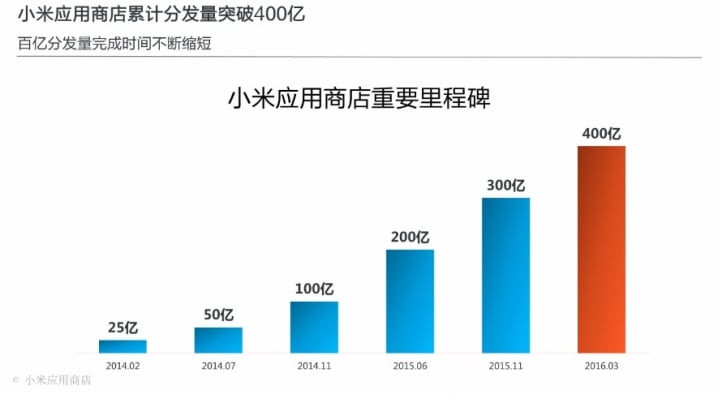 You can check out the graph above which shows the increase in the rate of downloads on the Mi app store from Feb 2014 to Mar 2016.
So, what do you think about this achievement of the Mi app store? Since Google Play store is not officially available in China, Xiaomi's app store is very popular in the country. So, it's no surprise that the store is doing so well.