LeEco's New LEX720 Smartphone With SD821 Scores Over 154K On AnTuTu
We have been hearing rumors that LeEco is soon going to announce a new flagships smartphone with the new Snapdragon 821 chipset inside. The new chip is supposed to be a slightly upgraded version of this year's Snapdragon 820 flagship chipset, increasing the clock speed to 2.5GHz. Now, LeEco's upcoming flagship phone was spotted on the AnTuTu benchmarking app revealing key specs and performance. The model number LEX720 is powered by Qualcomm Snapdragon 8996Pro chipset, which should either be called as the Snapdragon 821 or Snapdragon 823.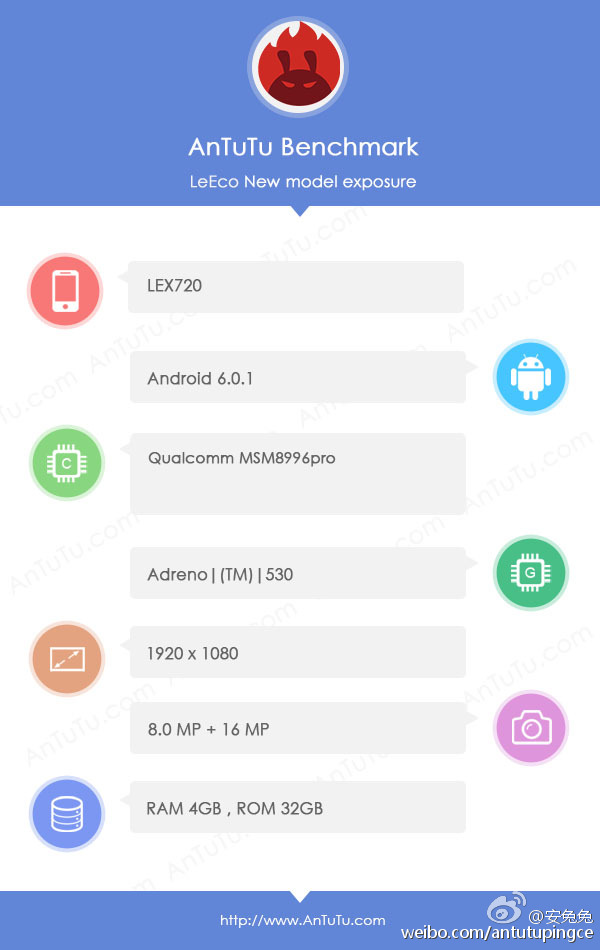 As for the other specs, the LeEco LEX720 model features 4GB RAM and 32GB of internal storage on board. The screen size is unknown but the resolution will be 1080p. At the back, the phone comes with a 16MP camera, while up front, you have an 8MP shooter. The LE720 is running Android 6.0.1. These specs are quite impressive and hence, the performance is also pretty good. In fact, it is one of the best we have seen on AnTuTu till date. This particular model managed to score an amazing 154,000 points on the benchmarking app.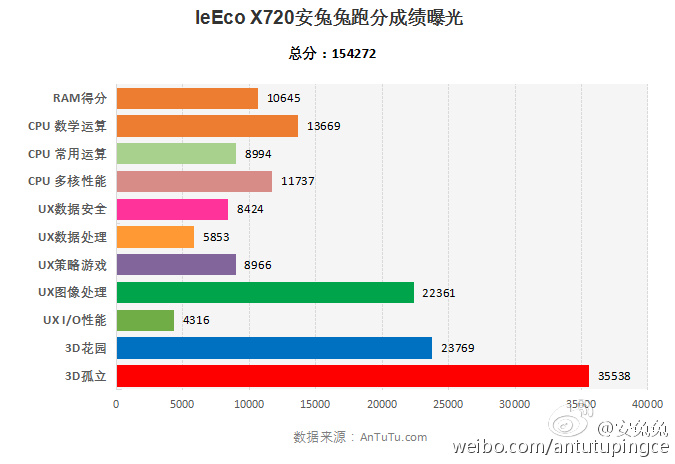 Apart from the powerful Snapdragon 821 / 823 chipset inside, rest of the specs, as you can see, are normal flagship stuff. In fact, the Le Max 2 flagship comes with a better rear camera (21MP) and larger RAM 6GB module. But there could be a higher-end model of the LEX720 which could turn out to be the true flagship smartphone of the company. Previous rumors have said that the phone could have a version with 8GB of RAM. So, with SD821 and 8GB RAM inside, the upcoming LeEco phone could turn out be the most powerful handset of 2016.
RELATED: LeEco said to release an SD823 powered flagship at MWC Shanghai by the end of June
The company has a new conference on June 29. So let's wait and watch!