Xiaomi Mi Note users in China get Free Upgrade to Natural Bamboo Cover
by Jitendra Soni Jul 5, 2016 5:26 am1
Xiaomi last year launched a unique service which enabled Mi Note users to get a free back panel replacement. This year, the company has launched a similar program wherein Mi Note users can get a free upgrade to Natural Bamboo Cover free of charge.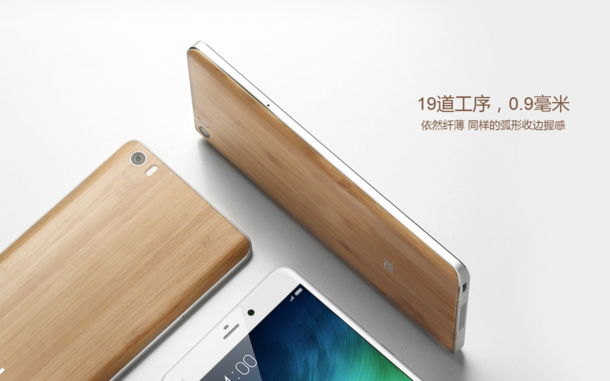 The offer started on 4th July and will be live until 31st July. Mi owners only need to take their Mi Note, to any authorised service shop and the glass cover on their phones can be replaced with the natural bamboo cover, free of charge.
However, there are a few conditions that must be met to get this free upgrade, and is available on a first come first serve basis. Each user will be entitled to 2 upgrades only and the offer is limited to in-store replacement only.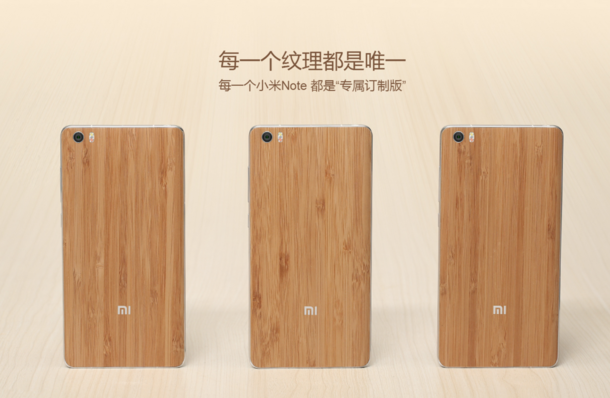 Xiaomi also seems to have an advice for the users who are looking to avail the offer. The company has mentioned that the bamboo covers looks amazing on the white version. But for the black and pink versions, users need to be careful as it might not be as good looking as it looks on the white ones.
As per Xiaomi, the replacement bamboo cover is made of best quality natural bamboo found in the southern part of China, which is known for its strength and delicate string texture. The thin arc-shaped structure is 0.9 mm thick and weighs 5grams less than the original glass version. The bamboo cover is waterproof and will not deform quickly. Each case carries a unique texture giving the Mi Note a lightweight, thin and delicate sense of natural bamboo texture.