Cheapest Xiaomi Mi Max Version On Sale, 2GB RAM + 16GB ROM for 1199 Yuan ($180)!
A few weeks back, we spotted 2GB RAM version of the Xiaomi Mi Max model in China. However, at that time we were not sure whether the variant would end up in the market since, at the time of the launch of the Mi Max, the company has made only the 3GB RAM and 4GB RAM versions of the phone official.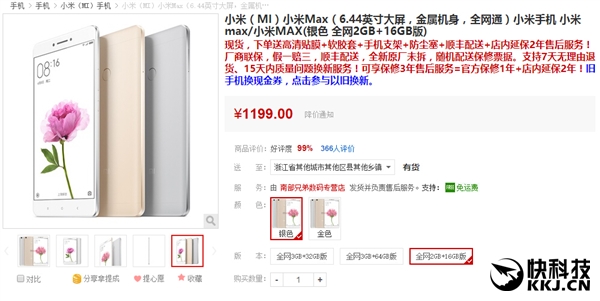 Last week, a few sellers started selling the 2GB RAM + 16GB ROM model of the Mi Max online for a price tag of 1224 Yuan, but now, this low-end version of the Mi Max is being sold at the lowest price we have seen till now. The 2GB RAM is currently sold by some retailers for as low as 1199 Yuan ($180), which makes this particular variant an attractive option for those who are on a budget and want a large phablet with an amazing battery life. To remind you, the 3GB + 32GB ROM model of the Mi Max retails for 1499 Yuan in China ($230). So, at this price, there is a considerable difference between the two variants.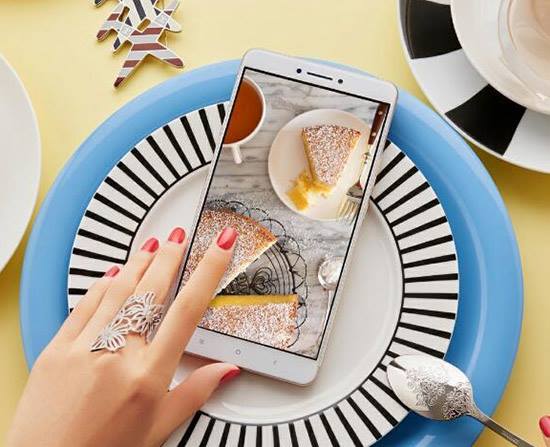 So, what do you think? At $180, do you think 2GB RAM version of the Mi Max is an attractive option?
We already have reviewed the 3GB RAM model and were quite impressed with the overall device. You can check out our review of the giant 6.44-inch phablet from here.