Mysterious Xiaomi product launching tonight. Electric toothbrush?
Xiaomi has posted a teaser of a new product launching tonight and guess what, it is probably an Electric toothbrush! Surprising, isn't is? Lei Jun promised us lots of surprises in H2 2016 and we're starting to see that. If true, the Mi Electric toothbrush will pop under Xiaomi's crowdfunding platform which is more of a marketing avenue than a means of raising funds.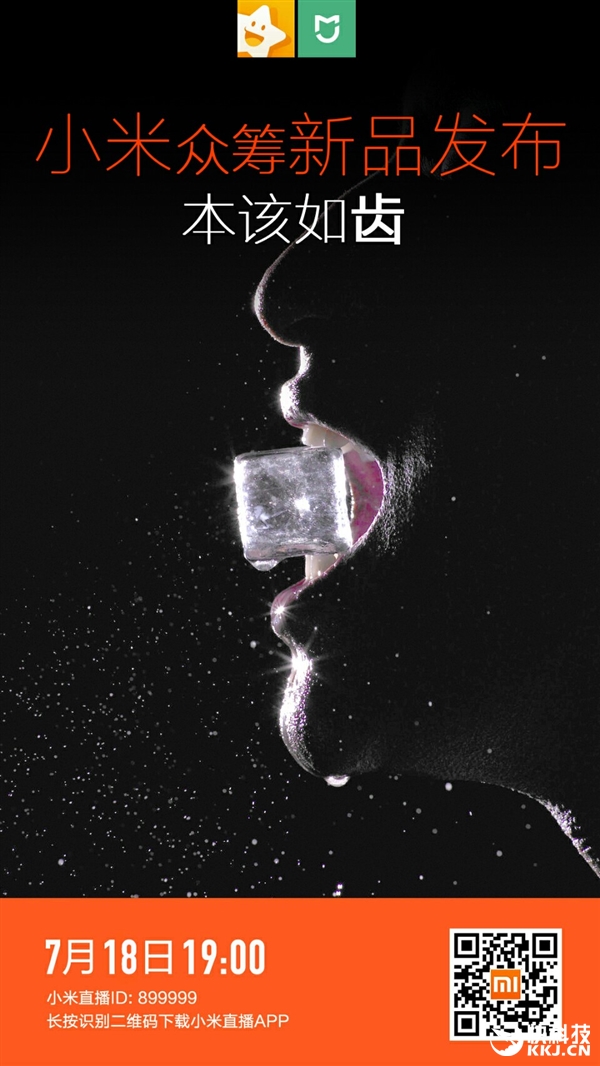 The new crowdfunding poster captures the picture of a man's teeth biting on an ice cube with the caption "present as the teeth". The word "teeth" was made bold, perhaps for more emphasis. This seems to suggest that a new "electric toothbrush" may be underway and the image of the teeth biting on a cube of ice could mean that the toothbrush would provide a relieving effect to tooth sensitivity. This also could be one of the Internet of Things (IoT) products which has sensors that'll be able to determine the sensitive nature of the teeth and then function to sooth the degree of sensitivity. If that being the case, then it would be a useful product for those with dentine hypersensitivity and other dental conditions which could relate to sensitive teeth.
Read More: Xiaomi Executive Confirms Two Product Launches On July 27!
But then, those are just speculations, the product could be something else entirely. The launch is just a few hours away, you'll get the full gist from us when the product details are exposed.