Oneplus 3 Soft Gold Color Version teased, Should Launch Soon
When Chinese Tech company, OnePlus launched the OnePlus 3 a few months back, the device was said to come in two color variants, Graphite and Soft Gold but the Graphite version was the one that went on sale worldwide starting at $399. OnePlus promised to release the Gold version which it uniquely refers to as Soft Gold version later on.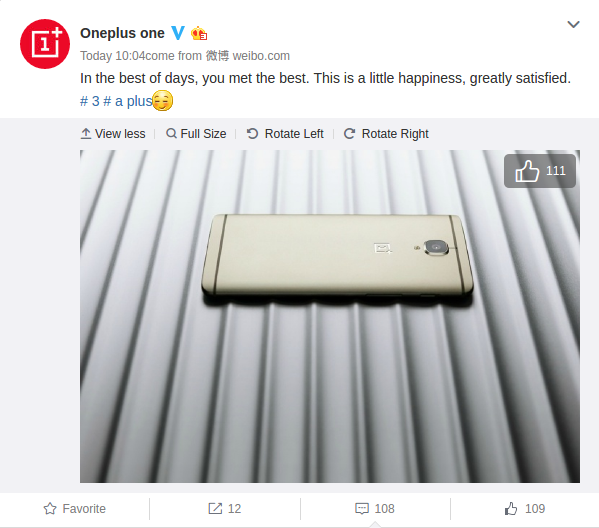 Now feelers from OnePlus indicate that we may see the Soft Gold colored version anytime soon. The Chinese company reputed for cheap flagships, has teased an image on Weibo today featuring the One Plus 3 Gold version, which should be a good indication that the Gold version will soon be unveiled.
Read Also: Tomtop Offering Discount Of 15 Euros On the OnePlus 3
The teased image of the Gold version carried a short text which talked about the happiness derived from meeting the best in the best of days and the picture shows the OnePlus 3 looking radiant and elegant in a cool gold colored body. The gold color isn't looking too shiny or catchy but its subtleness should catch the attention of a lot of OnePlus fans.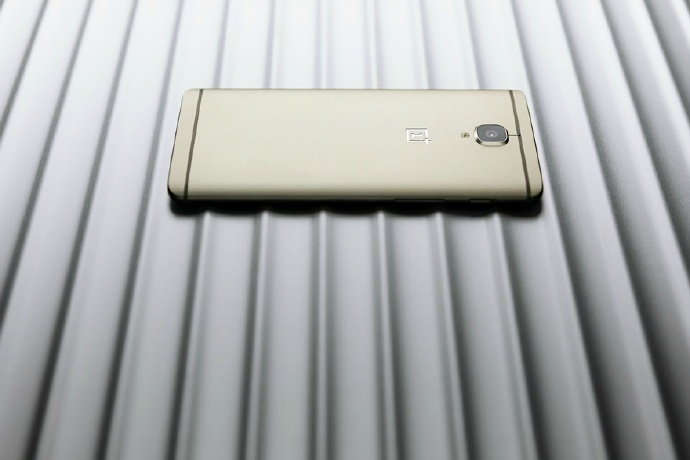 This recent image teaser conforms with OnePlus Co-founder Carl Pei's response when asked by a fan on Twitter when the soft Gold version of the OnePlus 3 will be unveiled. Pei did not give a specific date but disclosed that the Gold colored version of the highly sought after OnePlus 3 will hit the market sometime in the latter part of July. We are in July, and in the latter part, so we may get to see how the OnePlus 3 looks colored in Soft Gold anytime soon.