Real Photos and Price of Mi Notebook Leaks
by Habeeb Onawole Jul 25, 2016 5:25 am18
We've been getting bits and pieces over the past few weeks about the Mi Notebook, but what we have today is more than bits and pieces. It's a real life image to whet your appetite.
A real life image of a man using what appears to be the Xiaomi Mi Notebook was posted online today. The image shows the side view of an all-metal PC which fits the description of the Mi Notebook, although the Mi logo is not visible. The picture also shows the Mi Notebook sporting very thin bezels.
From the image we can confirm it will indeed have a USB Type-C port for charging. There's also a full size port beside it which should probably USB 3.0.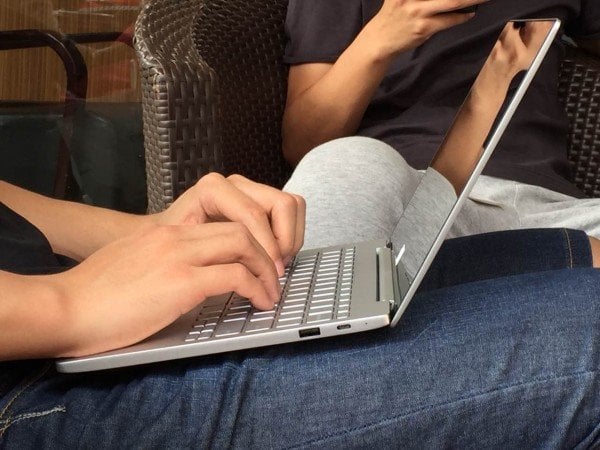 Another picture shows a close-up view of the arrow keys which also double as page keys and home and end keys.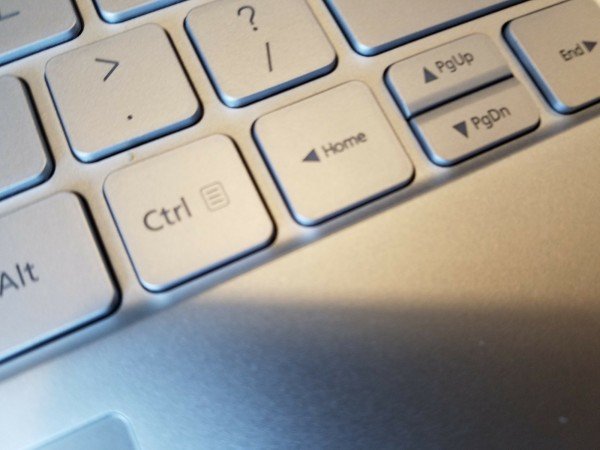 Previous leaks revealed the price and a new bunch of specs. The standard version will cost 3999 Yuan (roughly $600) and will feature a low power Intel Core-i5 processor, 8GB DDR4 RAM, and 256GB of SSD storage.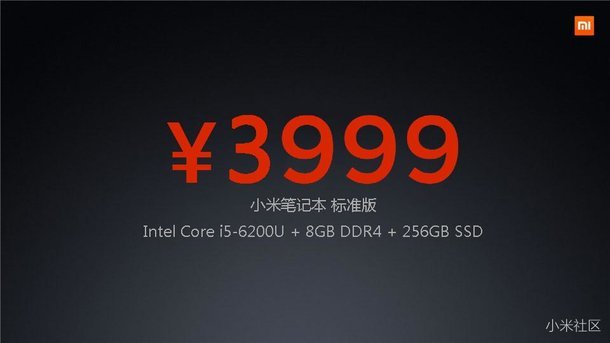 The Mi Notebook Pro on the other hand will feature a 15.6″ screen, an Intel Core i7-6700HQ processor, an NVIDIA GTX 970M 4GB DDR5 graphics card, 16GB DDR4 RAM, and 512GB of SSD storage all for a 6699 Yuan (roughly $1000) price tag.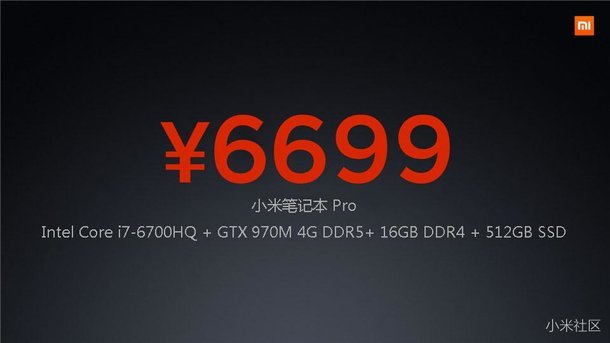 There's also a spec comparison sheet which compares the Mi Notebook Pro to other PCs such as the Lenovo Yoga 700, an Asus ROG PC, and the Macbook Pro. While it isn't the cheapest on the list, it still holds the award for value for money seeing as it offers more storage than the  Lenovo and Macbook Pro and has the same graphics card as the ASUS ROG. The sheet also shows that the Mi Notebook Pro will be able to offer up to 6 hours of battery life.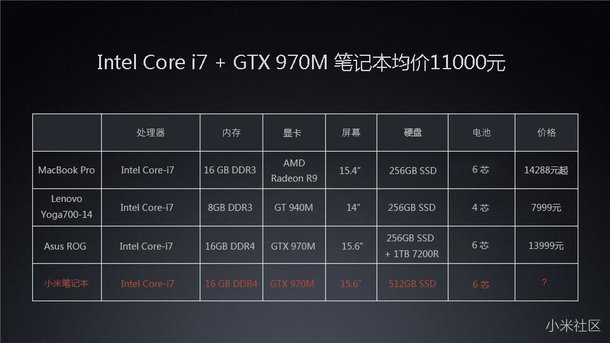 READ MORE: Xiaomi May Ship only 300,000 Units of Mi Notebook
The launch  is just 2 days away, so we should be able to know if these leaks are true or are just meant to set us off course.