OnePlus 3 Soft Gold Color Available From Today in Limited Quantities
Back when OnePlus officially announced the OnePlus 3 flagship, only the graphite gray color was available for purchase. The company had confirmed that there was another color in the works, "Soft Gold" but it was to go on sale later. Now, more than a month since the launch of the device, OnePlus is making the OnePlus 3 Soft Gold version up for purchase.
Different regions will get the device on different dates. US customers will be the first ones to get this color, followed by EU, HK and CA next month. You can check out the table below for the exact dates when this color variant goes on sale in your region.
| | |
| --- | --- |
|  Region |  Sales Start Time |
|  US |  July 26, 12:00 pm US Eastern time |
|  EU |  August 1, 12:00 pm CEST |
|  HK |  August 1, 6:00 pm Hong Kong time |
|  CA |  August 1, 6:00 am Canada Eastern time |
Interestingly, OnePlus says that the soft gold variant will be available in limited quantities. While we don't know how many units will be up for grabs in each region, considering the demand for this color and the fan base of the company, one can expect this color to be sold out soon. So, if you were waiting for this color variant to go for sale, then you better hurry up.
RELATED: OnePlus 3 Gets Official TWRP version to Root device
In case you are wondering, OnePlus has purposely toned down the color in this version, which is why it is called as soft gold. This is what the company had to say in the press release.
"Today, we're introducing a new color variant of the OnePlus 3 – Soft Gold. This isn't your typical gaudy gold smartphone. We've toned the color down for a light, elegant look. With plenty of power, our expertly designed flagship doesn't mess around."
So, what's your take? Will you be getting the new OnePlus 3 soft gold version when it goes up for sale in your region.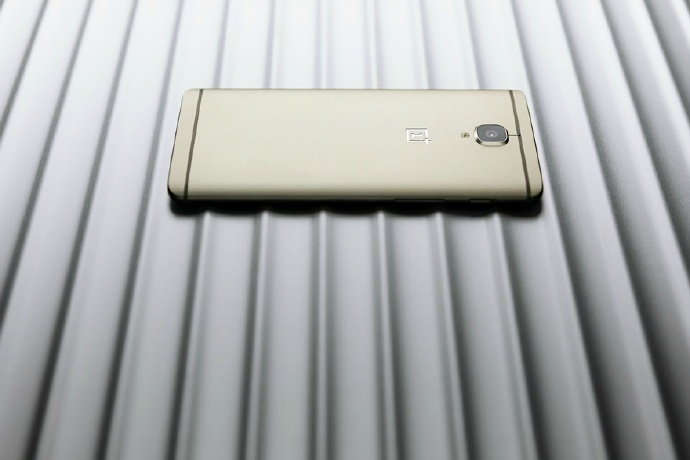 Meanwhile, check out our review of the OnePlus 3 from here.