Xiaomi's MIUI Forum app now available on Google Play Store
The MIUI is Xiaomi's custom interface developed based on Google's Android OS but the MIUI Forum isn't all about the user interface but everything pertaining to Xiaomi. The Xiaomi MIUI Forum has become a popular meeting point for fans of the Xiaomi brand and whenever the Chinese innovative start up releases a gadgets, chances are that you'll find a new thread on the MIUI forum dedicated to shedding light on the new product.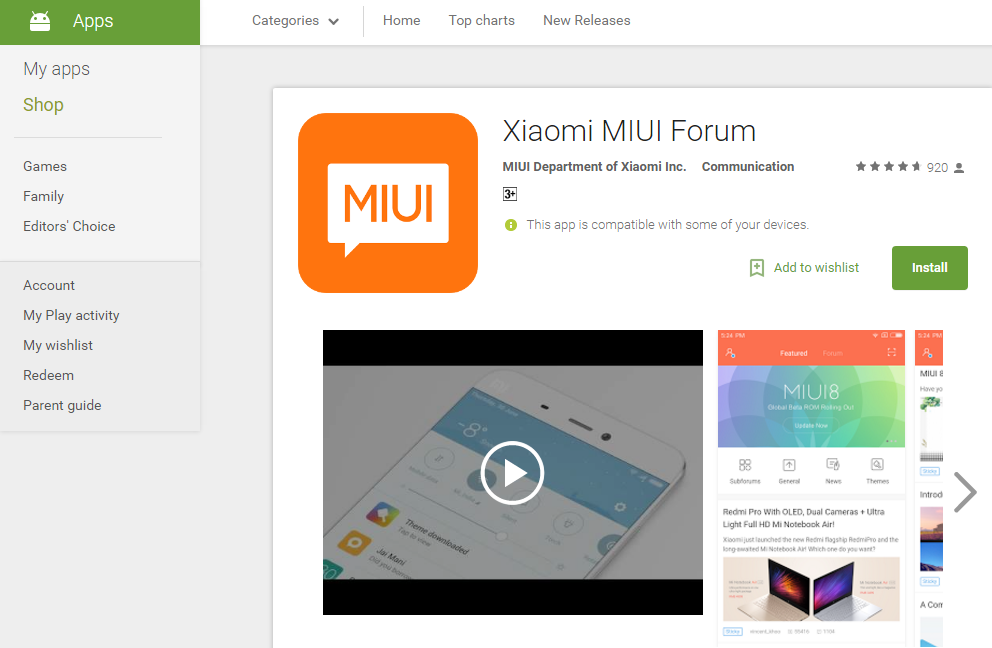 For fans of Xiaomi who frequent the forum , there is good news as the MIUI Forum app is now available for download on Google Play store. Use of the MIUI Forum app cuts across geographical location and is available globally. This is the first and only app for the MIUI Global forum and user will have the benefit of getting latest news and updates of the MIUI ROM, Mi products, apps, themes, reviews, root tools, kernels, tutorials and more, delivered on your smartphone, even when you're on the move.
Xiaomi has a lot of fan base all over the world and the number is growing by the day, so with the MIUI Forum app, you get to meet millions of MIUI fans all over the world, and share ideas about ROMs, phones, technology and anything that catches your interest. There's also a social side to it, you can also make friends with peeps all over the world and the app is free to download.
The MIUI Forum app is just 7.3MB in size and any smartphone that runs Android 4.0 Ice Cream Sandwich and higher can have it installed. So what are you waiting for, head to Google Play Store and download the app straight away. You can also get it by following the Google Play button under this post.