Xiaomi's next smart product could be a Washing Machine
If you were sad that there wasn't a washing machine on offer from your favorite Chinese startup, Xiaomi, you'd be happy to know that tomorrow, the company will most likely launch this product via its crowdfunding app. While the company is yet to officially confirm that the product releasing tomorrow is indeed a washing machine, the teasers and the hints provided by the company's smart home app on Weibo seems to point out that it's going to be a mini washing machine.
The Mi Smart Home app has revealed a few teasers on its page, confirming a new product launch on August 16 at 10:00AM. The teasers have focused on the cleaning aspect of this product, which is hinting that it could be a smart washing machine. Now, if you are still not convinced, then it's worth pointing that the official account of MINIJ (a mini washing machine and refrigerator manufacturer) has been forwarding and commenting on Xiaomi's teasers for the past couple of days. This had added to speculations that the product is indeed a new washing machine and will be manufactured by MINIJ.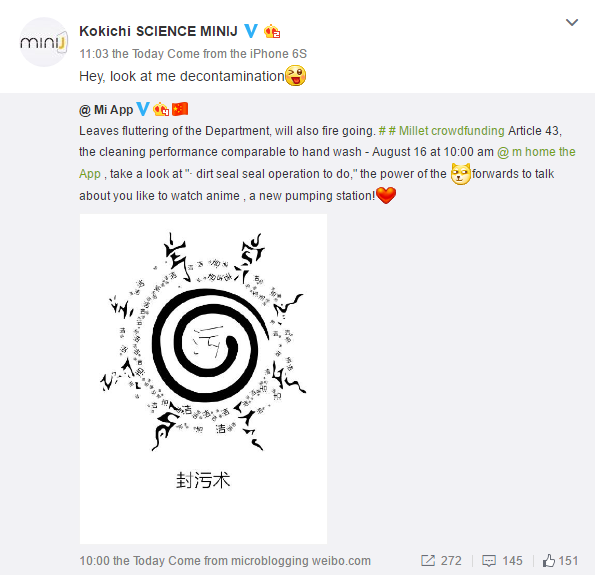 Well, we will know for sure what it is tomorrow morning. Stay tuned to gizmochina till then.