Lenovo announces September 6 launch date for Moto Z in China
We had reported earlier on that the Moto Z will likely pop in China sometime in September and that is about to happen. Lenovo has sent out invitations to a news conference billed for September 6 where the Chinese edition of the Moto Z will be officially released. This was officially announced today by Lenovo's Mobile Business Group co-President, Chen Xudong on Weibo.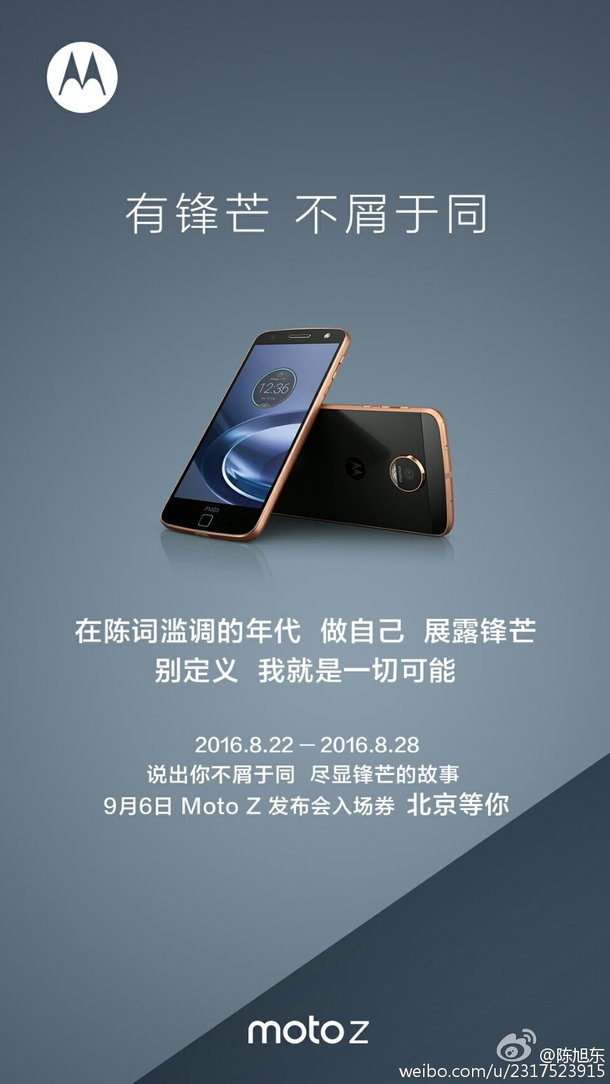 The potential release of the Moto Z in China is coming two months after the Moto Z and Z Force were released in the international market. The China version of the Moto Z, which may likely be launched alongside the Mot Z Force, is said to come pre-loaded with the One UI which is actually Lenovo's Vibe UI 3.0 based on Android 6.0 Marshmallow. This interface will be exclusive to devices shipping to China so may not feature the Google Play Store but rather sport what appears to be a Chinese app store on the home screen.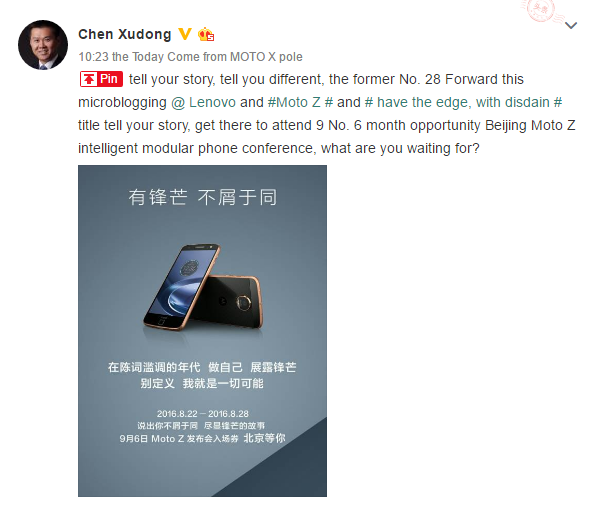 The Moto Z is reputed to be the world's thinnest flagship with a 5.2mm thickness. The Moto Z and Z Force both come with 5.5-inch AMOLED display with 2k resolution and powered by the Snapdragon 820 chipset. The both devices also feature 4GB RAM and two memory sizes of 32GB and 64GB respectively.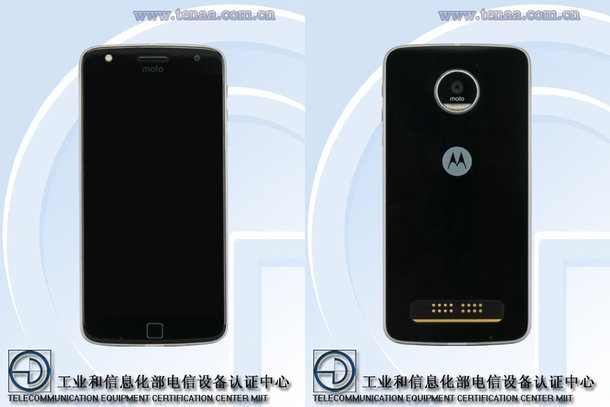 However, the Moto Z and Moto Z Force differ in the camera specs and battery capacity. While the Moto Z comes with a 13MP main camera and 8MP front-facing camera setup, the Z Force features a large 21MP main camera and 8MP camera up front. Both cameras are said to feature OIS and laser focus.
Read More: Leaked Image of Moto Z Camera Mod Shows It Will be Made By Hasselblad
The Moto Z Force will also feature a 3500mAh battery with Turbo fast charge which delivers up to 50% charge is just 15 minutes. The Moto Z on the other hand, comes with a 2600mAh battery. Both versions also come with the MotoMods magnetic technology inside but only the Z Force will feature a Shatter-Shield on top of its display to protect against screen damage.
As for the price of the flagship devices, the Moto Z is said to likely start at 2998 yuan ($448), whereas the Moto Z Force is rumored to carry a price tag of about 5288 yuan ($790).