Meizu M3E Star Trek Edition Spotted In Pictures
Meizu has a few phones in the pipeline which are going to be unveiled in September. The company released the Meizu M3E mid-ranger earlier this month and looks like there could be a special edition of the model in the works. A few pictures of the Meizu M3E Star Trek Edition were leaked on Weibo earlier today, revealing the existence of this edition.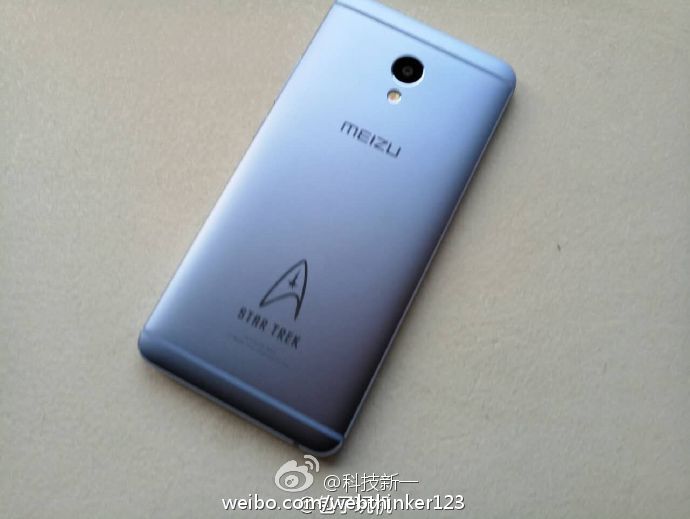 We can see that the basic design is going to be the same as the M3E, however, there's the Star Trek logo at the back, indicating that this is a special edition. Further, the other two pictures show that the theme and icons in this M3E Star Trek Edition would also be customized.
READ MORE: OPPO R9 Barcelona Edition in Pictures (Blue)
It's not new for companies to release special edition models of their popular smartphones, but it's usually the top-end models that get such a special treatment. So, it's surprising to see that Meizu chose the M3E for such a customized version. We have already seen special editions like the OPPO R9 Barcelona Edition, Galaxy Note 7 Edge Injustice Edition and they turned out to be quite popular among fans. So, releasing Meizu M3E Star Trek Edition may not be such a bad idea.
It's worth noting that although many of us must have already seen the new Star Trek Beyond movie, it will release in China only on September 1. So, the timing could be just perfect for this version's launch.