Huami Amazfit Sports Smartwatch In Pictures (Red Strap Version)
Huami just released its brand new Amazfit Sports Smartwatch and considering it costs just $120, the watch comes with pretty good features. We know round watches are usually preferred by customers and this is probably why the company decided to use a round face for its new watch. However, if you look closely, the watch does not feature a true circular display, as it comes with 320 x 300 pixel resolution and there is a small black bar near the bottom of the screen.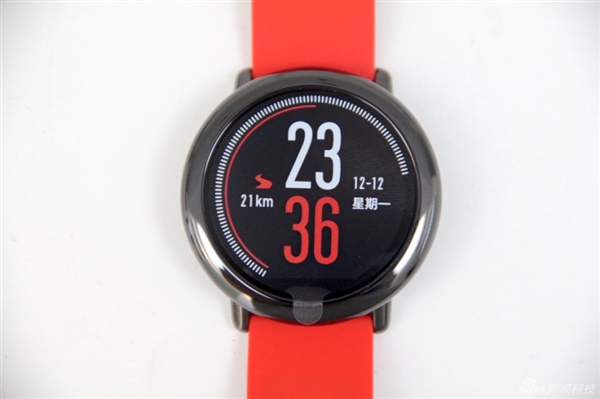 As for the features, the Huami Amazfit Sports Smartwatch comes with a 28nm GPS inside (first one to do so) and features a dual core 1.2GHz processor, 512MB RAM and 4GB of internal storage. You can store lots of songs inside the watch and play it while running or doing some chores with the help of a connected Bluetooth headphones.
You can use the heart rate sensor and GPS for 35 hours, which is pretty good. On regular usage, which includes frequent notifications throughout the day, the watch will last for 5 days and if you are using it as a standard watch, it will last for around 11 days. Not bad for a smartwatch!
You can read more about the Amazfit Sports Smartwatch from our launch article here. Or you can check out the pictures of the watch from down below (courtesy of Sina Tech).