New LeEco Phone Le Pro 3 Hits AnTuTu, Scores More Than 163K
We know LeEco is preparing something powerful for launch in September, and from the rumors, the specs are going to be top-notch. We have heard that LeEco could be the first Chinese smartphone maker to debut the Snapdragon 821 chipset which was announced by Qualcomm a couple of months back. Now, a new benchmark result of a smartphone called Le Pro 3 has surfaced on AnTuTu and the scores posted by this model are just amazing.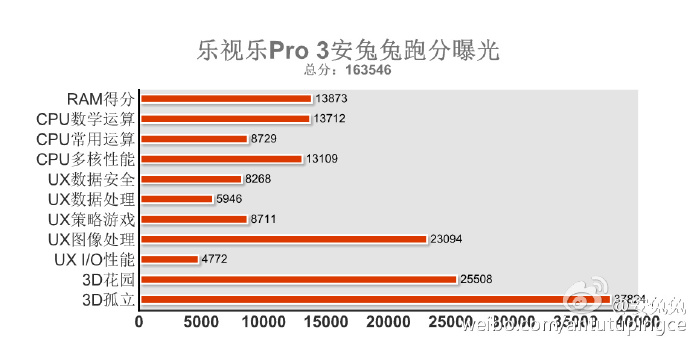 The Le Pro 3 scores over 163K points on the AnTuTu benchmark, 163546 to be exact, making it much more powerful than any other smartphone that we have seen lately. This score is made possible thanks to the power packed specs which include Snapdragon 821 chipset, 6GB of RAM and 64GB of internal storage. Even the camera specs were revealed, a 16MP shooter at the back and an 8MP shooter up front. Clearly, one of the best specs we have seen on a phone.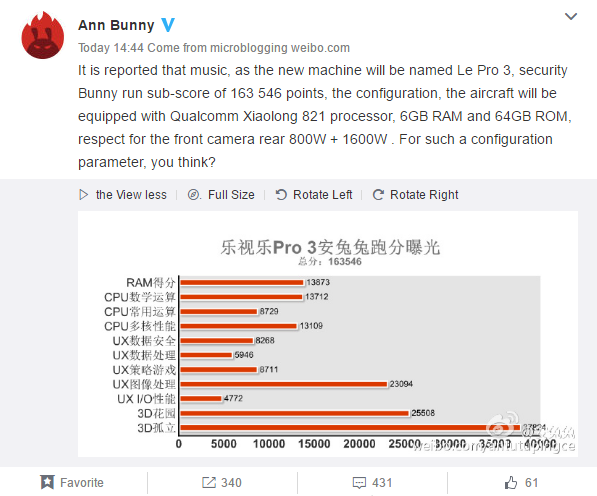 LeEco has always surprised us with powerful phones which are priced aggressively, so even this particular model, the Le Pro 3 could feature a decent price. The name used for this model is a bit confusing as earlier rumors have revealed the phone to be called as the Le 2S Pro. So, we will have to wait and see what's the final name of the device once released by the company in September.
So, what do you think? With these specs on board, how much would you be willing to pay for this device?